Mexico City's high-altitude Autodromo Hermanos Rodriguez circuit is an outlier on the Formula 1 calendar that requires a totally different technical approach for teams.
If the circuit was at sea level, teams would likely run a low/medium downforce configuration given the track layout.
But the rarefied air, which is less dense and starved of oxygen, means they all run close to their highest downforce packages.
This puts an emphasis on cooling too, with teams forced to run with their maximum open configuration.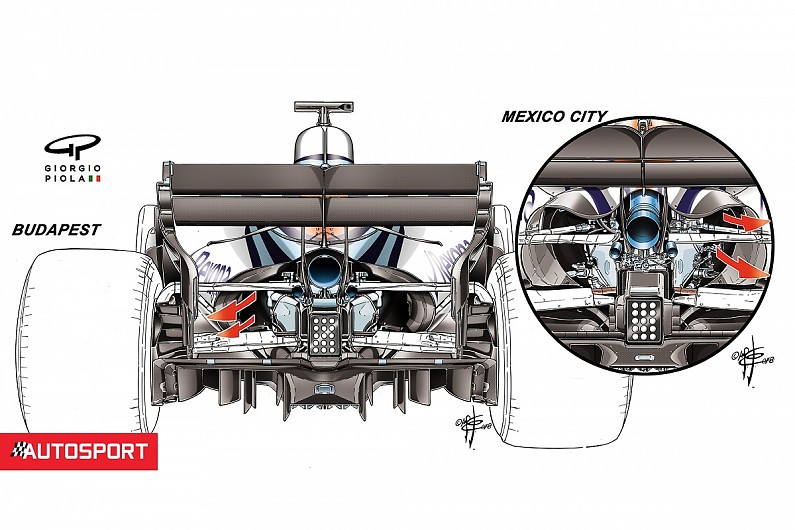 In Williams's case (above), this meant an even larger cooling outlet at the rear of the car - as it tried to speed up the extraction of warm air and help the engine stay within its tolerances.
Williams was not the only team to run a gigantic cooling outlet at the rear of the car. From an aerodynamic perspective, there was not as much of a drag penalty from doing so as there would be at other venues.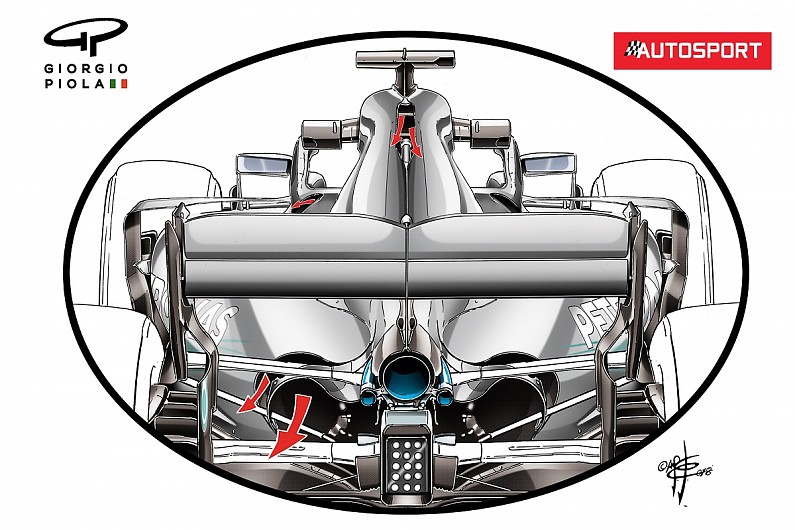 Mercedes met the challenge in a similar fashion to how it has done at venues earlier in the campaign, utilising a novel open-top chimney style cooling outlet on its engine cover.
This helps it keep the main rearward cooling outlet as compact as possible and limits any airflow disturbance that may reduce downforce.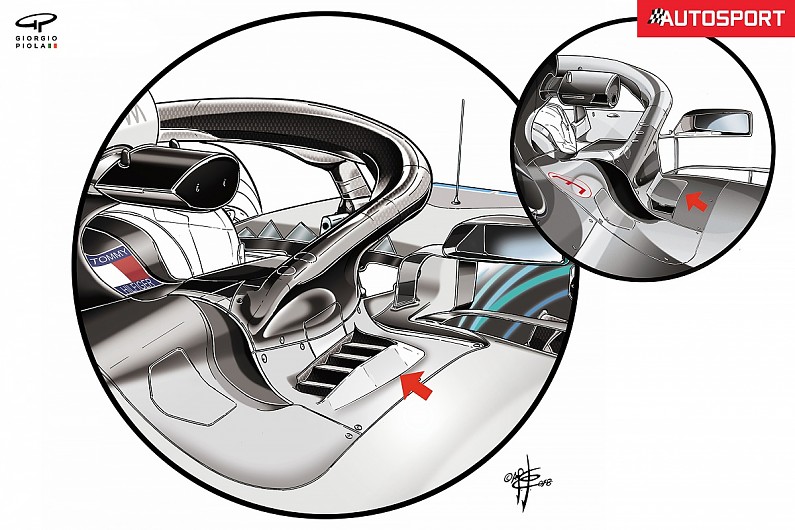 Mercedes tried to run as little cooling as possible on the cockpit's shoulder this year, with the aperture opened up as part of the halo's installation often considered enough.
But technical chief James Allison openly admitted it was struggling with engine overheating on Friday and had to make some sacrifices - turning down performance as a precaution.
For qualifying and the race, the team utilised the larger, louvred panel.
This allowed the internals to breathe more freely as part of a wider scheme used to improve the engine's output.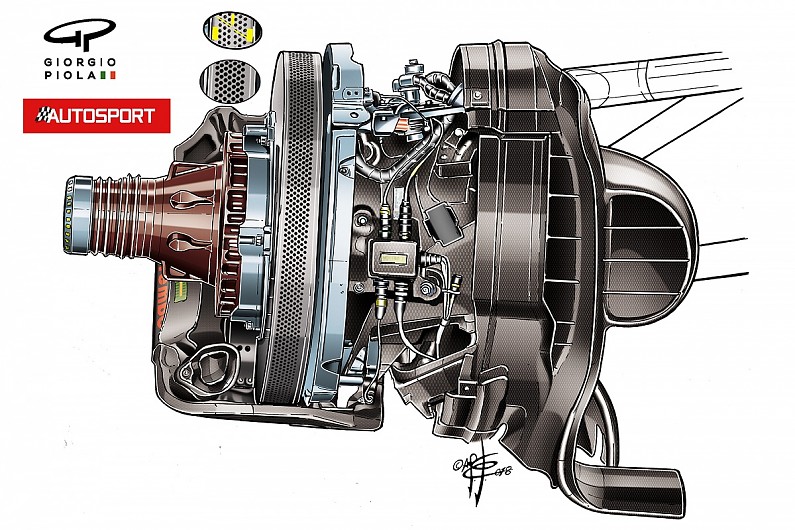 The rarefied air also poses a significant challenge when it comes to braking efficiency, with temperatures often climbing into problematic territory.
That made Mexico City the perfect place to test a new braking solution, with Brembo entrusting Ferrari to test a new idea intended for all its customers in 2019.
The new design features a seven-row chevron drill pattern across the disc, rather than the six, in order to dissipate the almost 1000 degrees centigrade that can be generated under braking.
It's a breakthrough that was first made possible when the regulations were changed in 2017 to allow teams to run discs that are 32mm wide, rather than 28mm. This extra space was enough for Brembo to increase its cooling capacity quite significantly.
Making further gains from the drill pattern has been a challenge, with the manufacturer having to carefully consider the resistance of the disc, its structural integrity and the wear level.