Mika Hakkinen was reunited with his 1998 Formula 1 world championship-winning McLaren MP4-13 at Suzuka on Friday, 20 years after he won the title at the same venue.
The Finn was invited by the circuit to take part in a gathering of historic F1 cars to celebrate the 30th Japanese Grand Prix to be held at the venue.
Although he used the MP4-13 for demo runs later in his McLaren career, it marked the first time he had driven the car on a circuit since he retired from racing.
He completed a short shakedown run on Friday, and is scheduled to drive again on Saturday or Sunday - although rain may have an impact on the plans.
Hakkinen had one minor hiccup on Friday, which he said was a result of the pit entrance having changed since his previous visit.
"You can imagine what it was like, particularly on this race track," he told Autosport.
"It's a fabulous race track, so many unbelievable memories, winning a world championship here against Michael Schumacher.
"Of course it feels like yesterday, it's logical, because it's such a strong memory."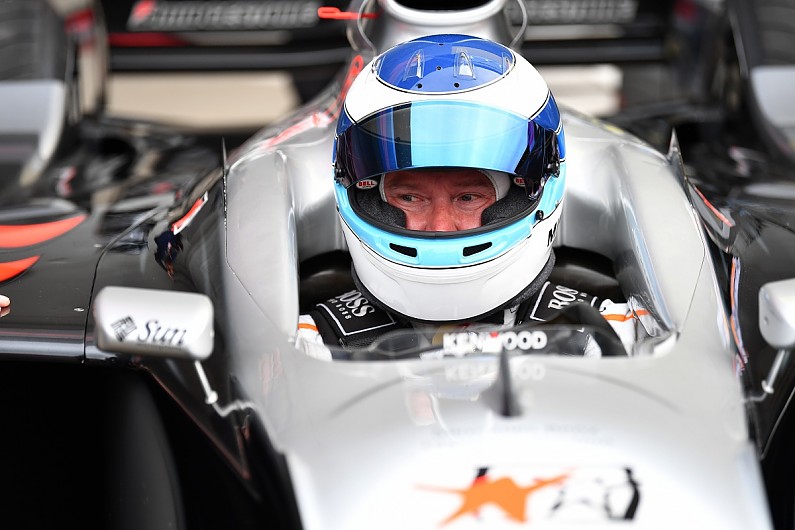 Hakkinen admitted that after so many years away the speed of an F1 car - even one from two decades ago - came as a shock to the system.
"The G-forces are so heavy, and you cannot compare it with a road car," he added.
"What is amazing is that of course the car is so quick, all the common sense that you are thinking, is how is it possible that the cars can have such high performance?
"I feel that the engineers of the McLaren team, when they built that car for me, did a brilliant team work."
Asked if he ever thought he'd be driving an F1 car aged 50, he said: "No! That's a really good one.
"I could never imagine, but I tell you what, it's good to be here."