Haas driver Romain Grosjean believes plans to change qualifying to a four-session format would be like "trying to solve a problem" Formula 1 does not have.
The recent Strategy Group meeting discussed a plan to introduce a fourth session, with the top eight progressing to Q4 and starting on the tyres they used in Q3.
If the top six places remain dominated by Mercedes, Ferrari and Red Bull, it would mean that two - rather than the current four - midfield cars would find themselves potentially disadvantaged by starting on the softer tyre.
Every driver from ninth would still have free tyre choice, while those at the front would often have the pace to go through Q3 and start the race on a harder tyre.
"I don't think it's a solution," said Grosjean, whose team has been 'best of the rest' for much of the 2018 season.
"It's actually going to disadvantage the first midfield team, seventh and eighth, and it's not going to change anything for the big teams, because they are through whatever happens.
"They do a slow lap, they're two seconds a lap faster, so they're going to go through.
"So it's making things more complicated whilst they shouldn't be and trying to solve a problem which is not the problem we're having."
Grosjean's Haas team boss Gunther Steiner added: "I looked into a little bit.
"The intention of people not getting into Q3 starting with free tyre choice was to mix it up, but in the end it helped the big ones because they can get into Q2 with the harder tyre which helps them in the race.
"We missed the target here, what it was supposed to be.
"If we separate the qualifying into four-four-four-eight it's not getting any better because then P7/P8 could be screwed very good because the others go through anyway on the tyre which is harder.
"Normally everything [benefits the big teams]. Whatever we discuss it normally goes in that direction. There will be more dialogue before it gets decided anyway."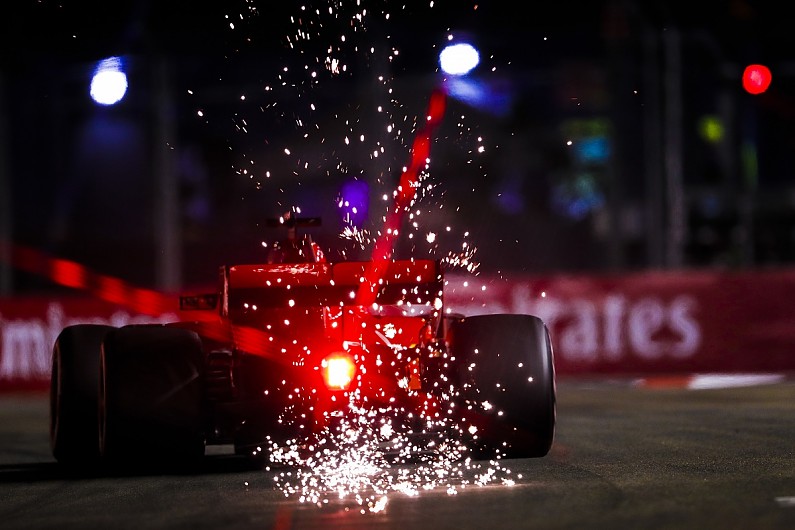 Ferrari driver Sebastian Vettel made it clear he was not in favour of having an extra session.
"[I'm] just wondering what we will discuss in 10 years' time, whether we will be talking about Q9 and Q10, if that makes sense," said the German.
"Maybe we should go less. Without going too deep, my personal opinion is that nowadays I think we need too much entertainment to be happy. I think it would be nice to settle for something less as well.
"My preferred qualifying was back in the days when they had one hour and you could do what you want.
"I think it's about getting the perfect lap and I don't think it matters how many qualifying sessions you have.
"Now we have three and the one that most people look out for is the last one, so if you have Q4, Q5, Q6, Q7 what's going to change?"