The FIA is considering switching the Formula 1 qualifying format to four sessions for 2019 in an effort to generate more excitement.
A revised format discussed at the recent Strategy Group meeting would involve four cars being eliminated in Q1, Q2 and Q3, leaving just eight for a final shootout in a new Q4 session.
The idea is that it would create more uncertainty because the top runners would have to get everything right three times just to get into the final session, increasing the chances of unexpected results.
It could also make it potentially harder for even the faster drivers to gamble on getting into the final session on a harder tyre, because only eight rather than 10 slots would be available.
Another potential benefit is that the ninth and 10th qualifiers would have a free choice of tyres, meaning that fewer midfield drivers would face the problem of being committed to the 'wrong' tyre for the start.
The plan, first floated by the F1 organisation, will now be discussed further.
"It's more something that's come from F1," said F1 race director Charlie Whiting.
"They've been doing a lot of research among fans, and they feel this is one of the things that the fans would like.
"Slightly shorter [sessions], slightly shorter time between them, four go out in Q1, four, four, leaving eight.
"I personally think it's quite a nice idea, but that's not my decision."
Whiting said details such as the impact on tyre allocation still have to be discussed.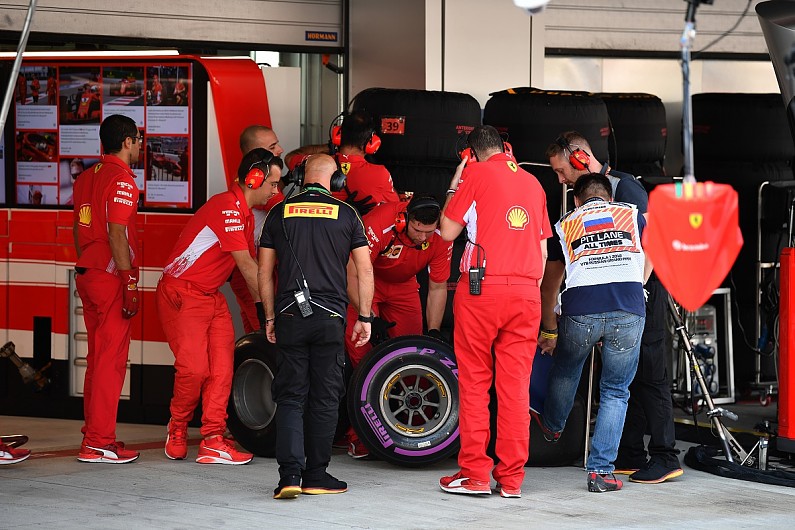 "Our next action is to see exactly what would be required tyre wise," he said.
"I can't honestly remember what Q4 was [proposed to be] in length - I think it was 10 minutes - and thus whether or not you could do two runs with two sets of tyres in Q4.
"That's something that needs to be looked at carefully."
The current qualifying format came under fresh criticism during last weekend's Russian Grand Prix when the combination of teams already condemned to component-change grid penalties sitting the session out and others being unwilling to compromise their race-day tyre tactics meant only 10 cars participated in Q2 and all automatically went through.