Sauber and Haas have use of Ferrari's latest-specification Formula 1 engine for the Hungarian Grand Prix weekend.
Haas driver Kevin Magnussen and Sauber team-mates Charles Leclerc and Marcus Ericsson may use a new internal combustion, turbocharger and MGU-H at the Hungaroring.
Magnussen's team-mate Romain Grosjean has a new V6, but misses out on a turbo and MGU-H because he has already taken his third example of each element and Haas wants to avoid a grid penalty for a race in which overtaking is difficult.
Sauber team boss Frederic Vasseur was coy about which elements were upgraded, only stating that "the power unit", the name given to the parts as a collective, "is upgraded".
The V6 is understood to be a new spec, with the turbo also thought to be uprated.
Ferrari is not planning on using the new engine itself until the Belgian GP, after the summer break.
Its decision to give its customers first use of the new spec follows the same call earlier in the season, when it introduced its first upgrade via Haas and Sauber in Monaco before giving Sebastian Vettel the new components one race later in Canada.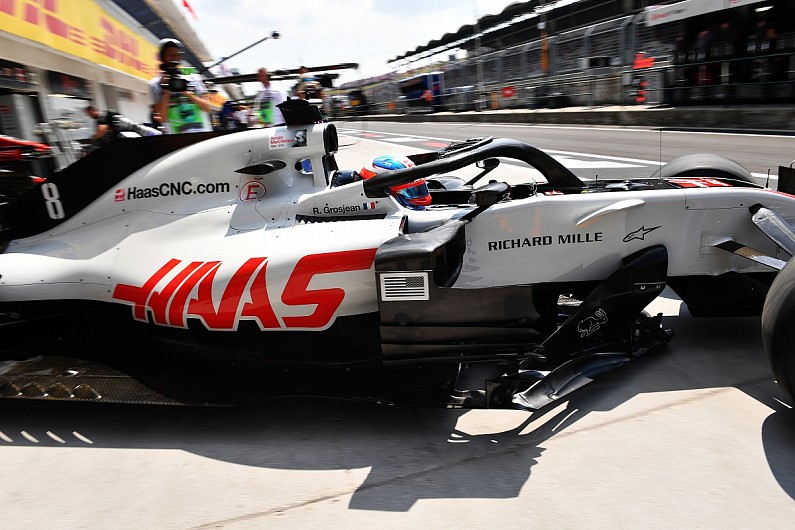 The delayed introduction of its own upgrade gives Ferrari the chance to evaluate the spec's on-track performance before using up its final free change of engine components at Spa, which is more power-sensitive.
Vasseur played down the suggestion that the customers were used as guinea pigs.
"If you introduce the spec two one race before you have to introduce the spec three one race before," he said.
"I'm very pleased to be able to have it as soon as possible."
The Italian manufacturer's engine performance this season has made its works team the fastest outright package, and thrust Haas and Sauber into regular top-10 contention.
Vasseur said: "Budapest is not really engine-related. It's important for us to be reliable this weekend to build a good preparation for Spa and Monza.
"You can't be a Sauber in Q3 if the engine is not performing and we are fighting with Renault now in every single quali."