McLaren racing director Eric Boullier insists he is still the right person to lead the team back to success, despite a frustrating start to the 2018 Formula 1 season.

While McLaren has made a step forward with reliability since its switch from Honda to Renault power, the team is still not a match for the frontrunners and its tally of 40 points so far is half that of fellow Renault user Red Bull.
The recent removal of Tim Goss from his role as technical director was the first sign of an internal reshuffle on the engineering side, but Boullier is not anticipating any changes to the overall leadership of the organisation.
Asked if he still believed he was the right person to lead McLaren's revival, Boullier replied: "Yes, I think so.
"It's hard work. There's a lot of expectation obviously from McLaren and from a lot of people.
"In my past life I've been managing, rebuilding, restructuring a few teams and I won with all of them in any category there was.
"I think I know my job and we need to make sure we can make it, deliver it on time.
"The timing needs to be the right time, not the wrong expectation.
"No orders are needed, we know what we need to do: we had to improve the reliability and we had to improve performance."

He declined to elaborate on any changes to the technical team in the wake of Goss being moved aside.

"We don't want to comment much about what we are doing," Boullier said.
"Obviously we are trying to be the best and being the best means also looking at how we can be more efficient in terms of our organisation.
"It's part of life for a Formula 1 team to keep looking at how to deliver better and more."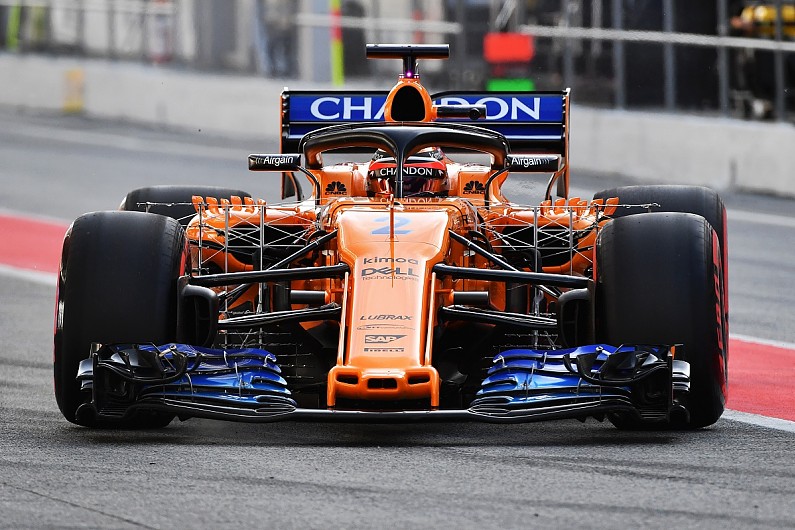 Asked by Autosport if he could explain more about the weaknesses in the technical department, Boullier replied: "In an ideal world I would say in a Formula 1 team, especially, you want to have strong leadership at every stage with good communication, be as efficient and fluid and flexible as possible.
"Those look like generic words, but this is where we have to address these points if we believe we missed some of them."
He stressed that the upgrade package introduced for the Spanish Grand Prix had worked well.
"We would have loved to have this package earlier, but this is what it is," Boullier said.
"I would like to thank all of the people back at MTC, because they worked tremendously hard.
"It's good to see the effort has been rewarded by a reasonable correlation and we're going to be able to race this package from now on."