McLaren is set for a major revamp of its technical operations on the back of its disappointing start to the 2018 Formula 1 season, with chassis chief Tim Goss understood to have already left his position.
Although the Woking-based team has declined to confirm the departure of chief technical officer (chassis) Goss, it is understood that the change comes as the team begins a fullscale review of its processes to work out how it can do better.
The reshuffle is an indication that McLaren is coming to terms with the fact it had to address shortcomings that were masked during the Honda years.
The team's difficulties with its 2018 car, which has lacked downforce and straightline speed, has highlighted that McLaren's design structure was not as good as it perhaps felt.
A team spokesman told Autosport: "McLaren confirms that it is undergoing a review of its technical operations as part of its programme to return the team to success.
"This is a proactive, ongoing process that addresses a broad range of factors across the organisation.
"More details will be given in due course. Until that time there will be no further comment."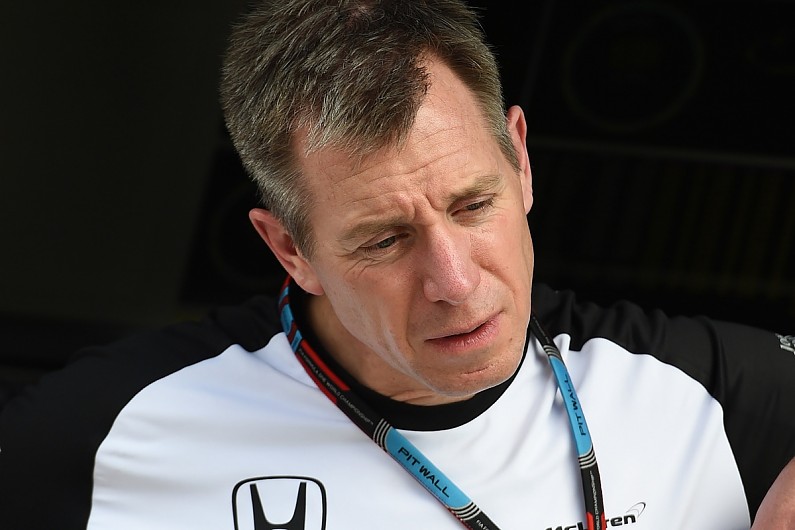 Goss (pictured) was one of the three leaders of McLaren's technical team, along with chief engineering officer Matt Morris, and chief technical officer (aero) Peter Prodromou.
He has been a key player at McLaren since 1990, with a variety of job titles. It's not yet clear whether he will move to another role within the company.
Racing director Eric Boullier said in China the team has to investigate why it has not fulfilled its targets in 2018, with many observers suggesting that fundamental problems on the car side were not apparent during the Honda era.
"We have the same engine as Renault and Red Bull and we are behind, so there is no hiding nothing else than fact," Boullier said.
"We need to understand why we are slow in qualifying, why we are better in the race, and why we are behind the other Renault teams. Full stop.
"There were obviously some questions asked in Bahrain, there is still an ongoing process because we have to address it, and we will address it, and we are about to address it."
The reshuffle comes just a fortnight after Zak Brown was given extra responsibility as CEO of McLaren Racing.
Brown appears to be taking on a more active role in getting to the bottom of McLaren's situation, and making sure changes are made to turn its situation around.
Autosport has produced a standalone special magazine to celebrate our 70th birthday. All current print subscribers will receive a copy for free. To order your copy of the 196-page Autosport 70th Anniversary issue, please go to: autosport.com/autosport70th