Efforts by some Formula 1 teams to reschedule Wednesday's snow-hit Barcelona test day appear unlikely to succeed.
The third session of 2018 pre-season F1 testing started three hours late following overnight snow, and the wintry conditions look set to prevent any meaningful running all day.

With the poor weather predicted well in advance, some teams began lobbying for a change to the schedule earlier this week.
Matters were complicated by the fact that Williams has a private filming day at the track booked for Friday, and Ferrari has one on Saturday.
Next Monday, the day before the start of the second test, was discussed as a possible alternative.
Any change requires the agreement of all 10 teams, as the FIA sporting regulations note: "The test schedule will be finalised within 21 days of the first publication of the championship calendar, changes may only be made after this date with the agreement of all competitors."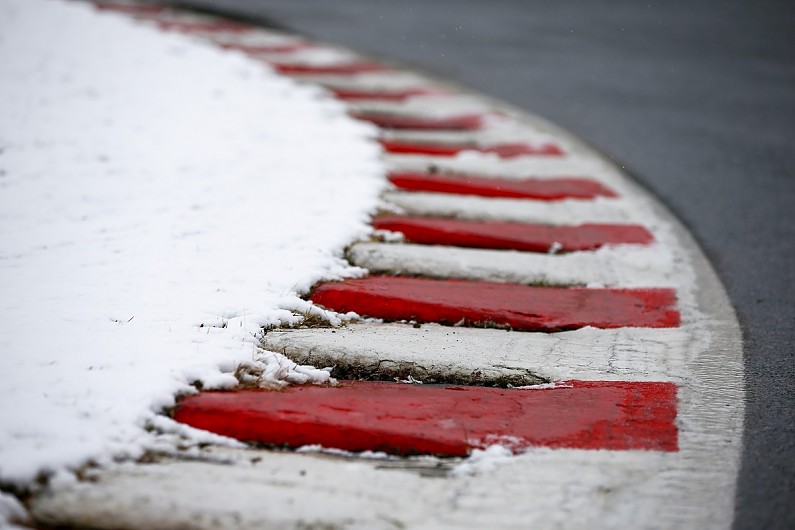 While some teams are pushing for a rescheduling, team sources have revealed to Autosport that more than squad has declined to agree.
A change would create some logistical problems, for example where personnel are already scheduled for flights between Spain and their home bases.
In addition the FIA rules regarding testing specifically state that no test can be longer than four days, stipulating: "two tests, open to all competitors, of no more than four consecutive days' duration carried out between 1 February and 10 days before the start of the first event of the championship."
Adding an extra day on Monday would extend test two to five days.
That means even if teams did agree to such a change, the FIA would still have to check with its own legal department that it would be on safe ground if it did ignore its own rules.
In addition the FIA would have preferred to have come to an agreement by Tuesday so that Wednesday's session could be formally cancelled in advance.
Although the cars are not running, in effect the Wednesday test is now deemed to have taken place.
Autosport has produced a standalone special magazine to celebrate our 70th birthday. All current print subscribers will receive a copy for free. To order your copy of the 196-page Autosport 70th Anniversary issue, please go to: autosport.com/autosport70th