Formula 1 teams have held talks about extending the first pre-season test by an extra day as bad weather is predicted at Barcelona for the middle of the week.
Cool temperatures and rain on Monday afternoon meant limited running in the latter part of the opening day of winter running.
With snow forecast for Wednesday and conditions expected to improve from Thursday onwards, some teams have pushed to cancel one of the next two days in favour of running on Friday.
But Williams has rented the circuit on Friday for a filming day, while Ferrari has booked Saturday for the same purpose.
Autosport has learned Sunday and Monday, when the weather is expected to be warmer and dry, remain free.
Moving a day of running to next Monday would arguably be the most logical and least disruptive as it would tag onto the start of the second test, which is due to begin on Tuesday March 6.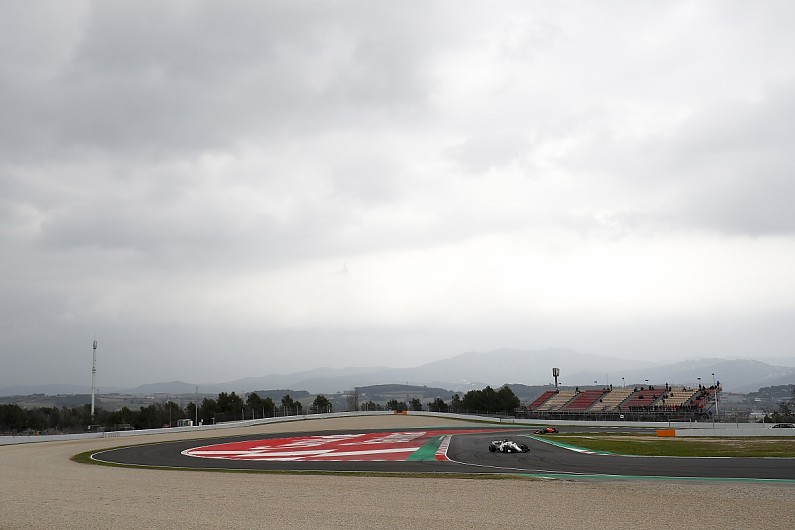 A change of day requires unanimous support from all 10 teams. This was not achieved during Monday night but further talks are expected on Tuesday.
"At the moment there are no more talks about it," said Haas team principal Gunther Steiner.
"It didn't get anywhere up to now. We'll have to look at that tomorrow."
Steiner added that "it seems odd not to do it" in the circumstances.
"We still have a day to go to see what we are going to do. There's no point to decide if we can't get the track anyway."