The start of day three of 2018 Formula 1 testing has been delayed as snow blanketed Barcelona.
After cold and wet conditions limited F1 teams' running on Monday and Tuesday, forecast snow hit overnight ahead of day three.
Circuit officials cleared the track, but snow continued to fall and appeared to be getting heavier as the morning went on.
The circuit tweeted: "Red flag at tack until helicopter is able to fly".
Autosport understands some teams are considering heading out onto the track once the red flag is lifted as while meaningful running will not be possible, it would create a unique photo opportunity.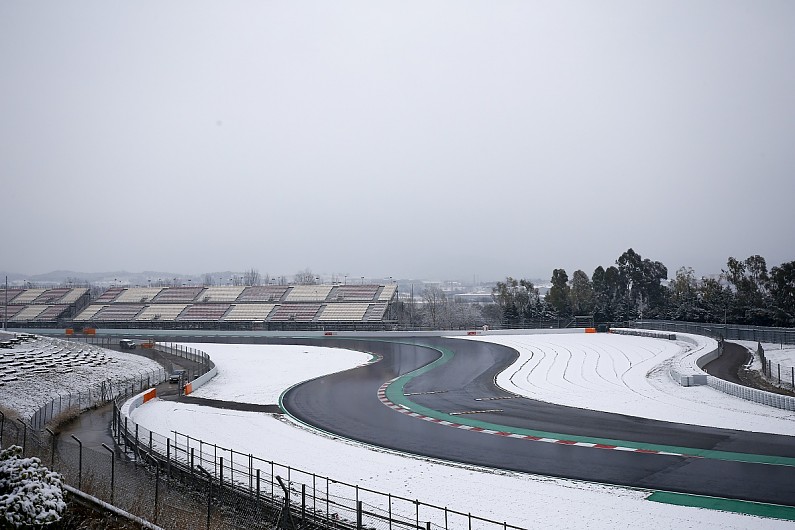 It is believed teams have held further discussions about cancelling the session and rearranging it for an alternative day.
But they have so far failed to reach a unanimous decision, which is required to alter the schedule.
Temperatures were just below freezing when running was scheduled to start but are expected to improve as the day goes on, with the snow forecast to turn to rain after lunch.