Mercedes is taking McLaren and Renault "seriously" as potential Formula 1 title rivals as well as Ferrari and Red Bull, says team boss Toto Wolff.
Ferrari was Mercedes' main rival on its way to a fourth straight F1 championship double last year, while Red Bull won three grands prix and has been tipped for a stronger 2018.
But Wolff believes McLaren and Renault's past title pedigree means both have the capability to become just as strong again.
"This is the pinnacle of motor racing you need to respect every team and the top drivers," Wolff told Autosport.
"We are taking Ferrari, we are taking Red Bull, we are taking McLaren, we are taking Renault seriously.
"These guys can fight for a championship and some others might be surprising us.
"I want to remain humble and expect competition from all of these teams and if we are able to align the dots like we have done in the last year then we will be winning races and then we will be fighting for championships and if we don't then we haven't been good enough."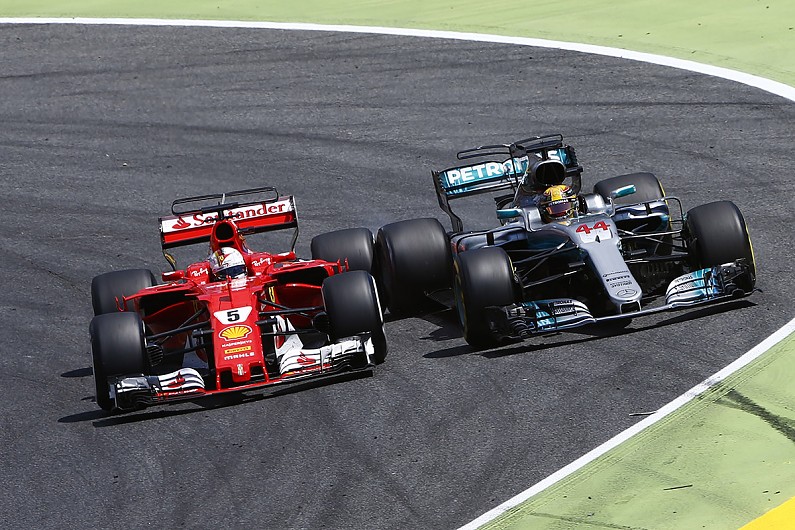 Last season Ferrari won the opening grand prix in Australia and looked at times like it might be able to end a championship drought that now stretches back to Kimi Raikkonen's 2007 drivers' title and its '08 constructors' crown.
After leading Ferrari's Monaco one-two, Sebastian Vettel was 25 points clear of Mercedes' main contender Lewis Hamilton in the standings.
But Mercedes regained form later in the season while Ferrari ran into difficulties including driver errors and poor reliability, allowing Hamilton to clinch the championship with two races to spare.
"How the car performed on track was exceptional and the step they made over the winter was probably the biggest step of all the teams," said Wolff of Ferrari's 2017 challenge.
"I am happy that we kept it together. We have a record of 11 race victories versus the five of Ferrari and the stopwatch never lies.
"Having said that we need to stay both feet on the ground. Ferrari could have won more races.
"We're taking them very seriously as a real contender [for 2018] like we do with the other teams."