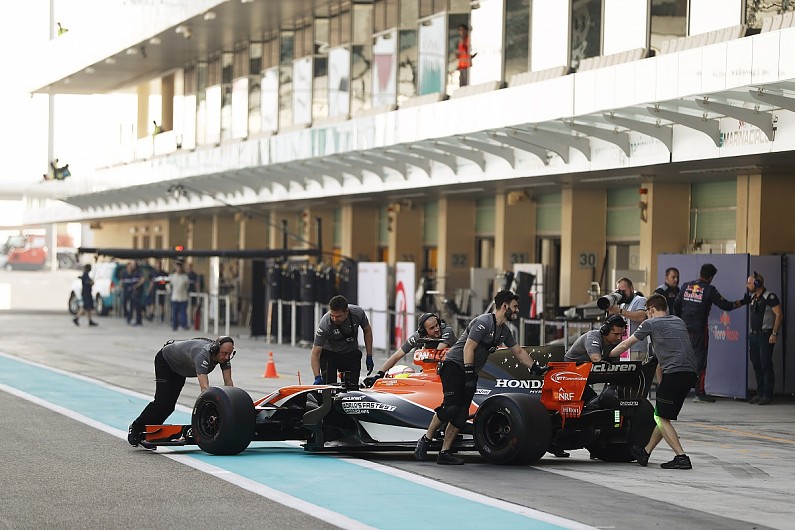 Honda's outgoing Formula 1 project leader Yusuke Hasegawa believes the move to a three-engine limit in 2018 is "unreasonable".
Red Bull team principal Christian Horner has said it is "barking mad" to be cutting back on power unit usage given some manufacturers had struggled to get through 2017 with four engines.
But with not all teams in agreement that the rule change should be abandoned - and Ferrari president Sergio Marchionne giving short shrift to the idea in the last Strategy Group meeting - it will now be implemented for the upcoming season.
FIA president Jean Todt said he was as unhappy as other people about the extent that some teams had been hit with grid penalties in 2017, but underlined nothing could be done to stop the three-engine move without unanimous agreement.
"It's very tough," said Hasegawa, who was speaking before the news he would no longer be working on the F1 project from the start of January.
"It's not just for us. Renault had difficulties. I don't think it's reasonable. From a technical point of view, it's difficult.
"If we save the engine performance, it's easy to achieve. If we use 2000rpm lower, of course we can finish, but there's no point."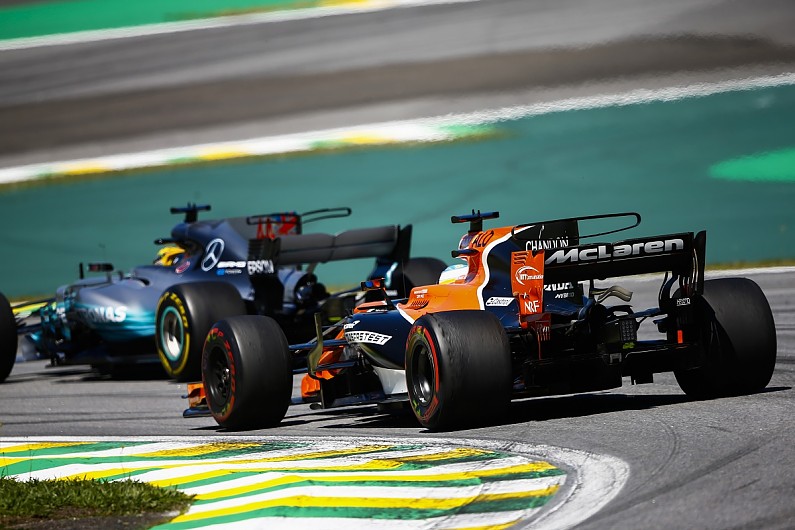 When asked if the regulation protected Mercedes and Ferrari, Hasegawa said: "As a consequence, yes. We have discussed many times.
"With three engines, it means we only have two chances to introduce a new [upgraded] engine.
"We need to introduce a good engine at the start, but if we don't, we only have two chances to introduce a new engine."
With engines required to last seven races this year, manufacturers face a difficult balance between pushing for performance and ensuring reliability.
"At this moment, we need to concentrate on reliability, to get an engine to do seven races," said Hasegawa. "But we need to improve performance too."
He added that he understood the reasoning behind the push for longer-life components.
"Reducing cost is important, so I support cost reduction," Hasegawa said.