FIA president Jean Todt says if Robert Kubica passes the required medical checks to race in Formula 1 again then he would not be a fitness risk.
Kubica is driving again for Williams in the post Abu Dhabi Grand Prix Pirelli test next week, as the team weighs up whether he is capable of making a full-time F1 return.
While Renault elected not to continue its pursuit of Kubica because it was not totally convinced that the 2008 Canadian GP winner was ready, Williams is believed to be edging closer giving the green light to sign him as team-mate to Lance Stroll.
Kubica does still has some limits to the movement of his right arm, but Todt is sure F1's medical assessments are sufficiently thorough that a return would not be approved lightly.
"We have expert people who are there and I am sure all necessary steps will be done if we have to face the situation," said Todt when asked if there were any concerns about Kubica being fit enough to race in F1 again.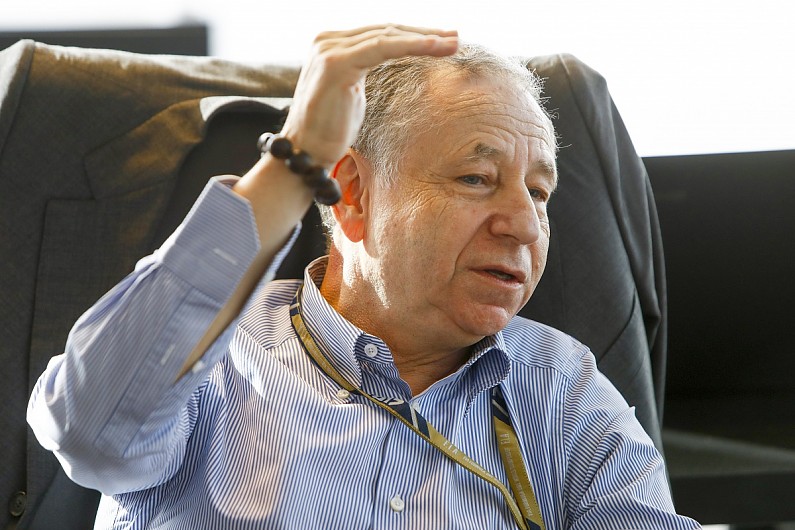 "Drivers, they come and they leave - and of course Kubica is different because the reason he had to stop was that he had a very bad rally crash.
"He survived it and he came back into the business in rallying.
"Now he is in single-seaters, so time will tell.
"But clearly, we have all the standards to give the medical checks, so it up to the doctors to decide."
Kubica has already passed FIA cockpit exit tests during previous F1 tests, and qualifies for an F1 superlicence because of his previous experience and the mileage he has completed in a contemporary car.