Fernando Alonso will remain at the McLaren Formula 1 team next year after finally signing a contract extension.
Although Alonso was widely expected to stay at the team, speculation about his future had been rife for months after another torrid season in the Honda-powered car.
He is 16th in the standings with just eight points scored, as Honda failed to deliver a competitive power unit again.
That has led to McLaren splitting with Honda and joining forces with Renault for 2018, in a move that was key in the team's hopes to retain Alonso.
On Thursday, it was announced that the two-time champion will remain with the squad alongside Stoffel Vandoorne for next season.
"It's fantastic to be able to continue my relationship with everybody at McLaren," said Alonso. "It was always where my heart was telling me to stay, and I really feel at home here.
"This is a fantastic team, full of incredible people, with a warmth and friendliness that I've never experienced elsewhere in Formula 1.
"I'm incredibly happy to be racing here.
"Just as important, McLaren has the technical resource and financial strength to be able to very quickly win races and world championships in F1.
"Although the last few years have not been easy, we have never forgotten how to win, and I believe we can achieve that again soon.
"The last three years have given us the momentum to plan and build for the future, and I'm looking forward to that journey.
"I'm excited for our future together - and I'm already working hard to make it a success.".
Alonso had returned to McLaren for the start of the 2015 season, which marked its reunion with Honda as its engine supplier.
He had already driven for the team in 2007, but left at the end of that year after a turbulent relationship with rookie team-mate Lewis Hamilton.
McLaren racing director Eric Boullier said it has "always been clear to me that this is a team he loves".
"While we've often shared his frustrations over the past few years, we now feel that we can deliver on our promise to give him a competitive car next season," said Boullier.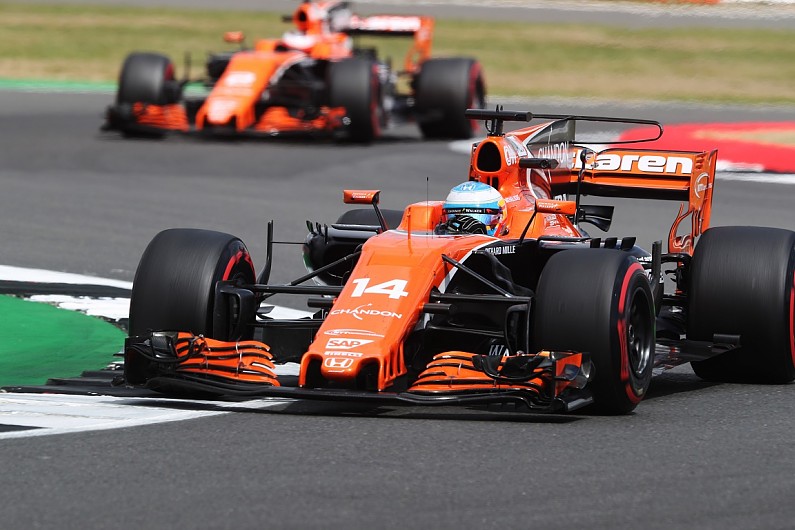 "Consistency of driver line-up is one of those small but essential elements that really helps a team to maintain momentum, and, with Fernando and Stoffel, we're lucky to be writing a fresh chapter with what we believe to be the best driver line-up in Formula 1."
McLaren executive director Zak Brown said it "always made sense" for Alonso to stay at the team.
"Fernando fully understands and buys in to the direction we are taking," said Brown.
"Our shareholders have ambitious plans for the whole Group, and success within Formula 1 is a central pillar of that strategy.
"With Fernando, there is no doubt that we have a driver who can help us achieve our goal of winning again in F1 - and, believe me, we are all keen to do that."
Autosport has produced a standalone special magazine to celebrate our 70th birthday. All current print subscribers will receive a copy for free. To order your copy of the 196-page Autosport 70th Anniversary issue, please go to: autosport.com/autosport70th