Red Bull brought forward the development of its 2018 Formula 1 car relative to last year in a bid to avoid another slow start to the season, says Daniel Ricciardo.
In recent years, Red Bull has left it as late as possible to complete the design of its new car each winter to allow for maximum development time.
But it failed to hit the ground running this year and though the team now believes it has the best chassis in F1, it has come too late to challenge for either championship.
Max Verstappen has said a less ambitious approach by Red Bull in launching its new F1 car as late as possible could help it make a strong start to 2018.
Ricciardo said: "I always feel our starts to the season have been slow particularly since I've been with the team but it's, as far as I'm aware, not planned.
"I'm not sure why exactly. We definitely get stronger - it's a nice trend to get better and better but we'd like to start better.
"I still don't really know the answer to why that is.
"We always feel like we start on next year's car early enough but maybe what we think is early isn't early enough.
"I know for next year it's been brought forward more than it was for this year."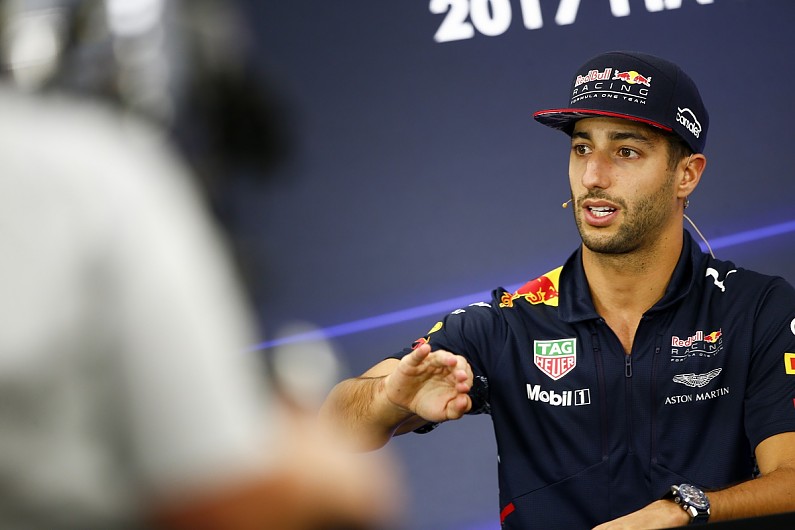 Ricciardo said he had confidence Red Bull could provide a sterner challenge next season, particularly given the relative stability of the regulations.
"The idea is we learn as there are not many changes next year and what we learn hopefully from this year, hopefully we take to next year and we start stronger," he said.
"That's obviously the plan, that's everyone's wish and I guess we go from there.
"If next year's not a very competitive season at all then, of course, that will be addressed.
"Where we are now this year, you'd think next year we should be competitive.
"Mercedes has been winning for too long. We'll try to change that."