Felipe Massa says Williams is his only hope of staying in Formula 1 for the 2018 season.
Williams convinced Massa to come out of retirement to partner Lance Stroll this season, after Valtteri Bottas moved to Mercedes to replace retiring world champion Nico Rosberg.
Massa agreed a one-year deal and though he is in talks with Williams regarding a fifth season, a firm decision has yet to be made.
He has said he needs Williams to show it wants to keep him and that he does not want to be seen as a last resort when no other suitable drivers are available.
When asked if it was Williams or nothing next year, Massa said: "I think so.
"Or maybe something happens, a guy like Rosberg decides to retire.
"But I don't think it will happen."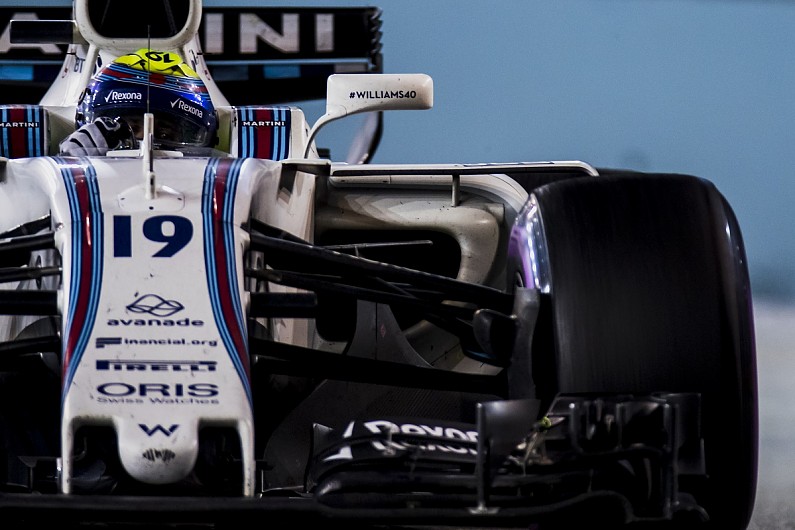 Massa said he had enquired elsewhere about a seat but could not find a suitable project and was no longer talking to any team but Williams.
"I looked but maybe teams that I looked at had a different direction in terms of drivers," he said.
He has previously said he will head to Formula E if he leaves F1, but added he has yet to decide what he wants to do.
"I'm still thinking, I'm still talking with the team, to see if they want me or not," said Massa.
"I need to be sure maybe I can have a better year."

Why Williams is interested in Kubica

Autosport understands Williams has slimmed its shortlist to partner Stroll down to Massa, Robert Kubica and current reserve driver Paul di Resta, who impressed when standing in for an unwell Massa in Hungary.
Sources suggest Williams is in no rush to make a final decision as it is in a strong position given the lack of vacancies elsewhere.
It is also planning to give Kubica some mileage in a 2014-spec car in a private test.