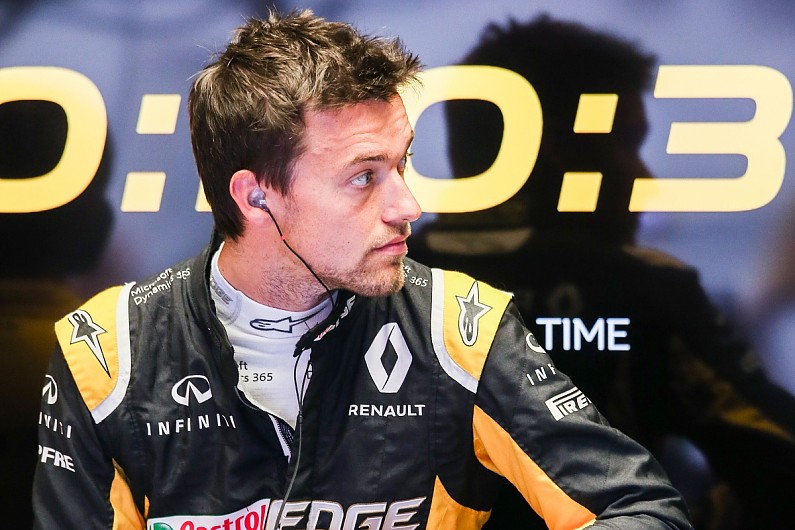 Jolyon Palmer was first alerted to losing his Renault Formula 1 seat to Carlos Sainz Jr for 2018 when he read it on Autosport.
Renault officially announced on Friday in Singapore that Sainz will join it on loan from Red Bull next season as Nico Hulkenberg's new team-mate.
Palmer said he only learned of the move when Autosport broke the story last Saturday.
"I knew when I read it on Autosport," he said. "And then I knew it was true as well, I spoke to some people. That was it.
"Of course I knew that with the job I've done this year, the team is looking for other people, because it's been a tough year.
"But you never know until it's over. I could have felt the same way at times last year as well."
Renault's attempts to replace Palmer with Sainz before the end of this year - possibly by the next grand prix in Malaysia - have so far come to nothing, with sources suggesting a solid contract is keeping him in the seat.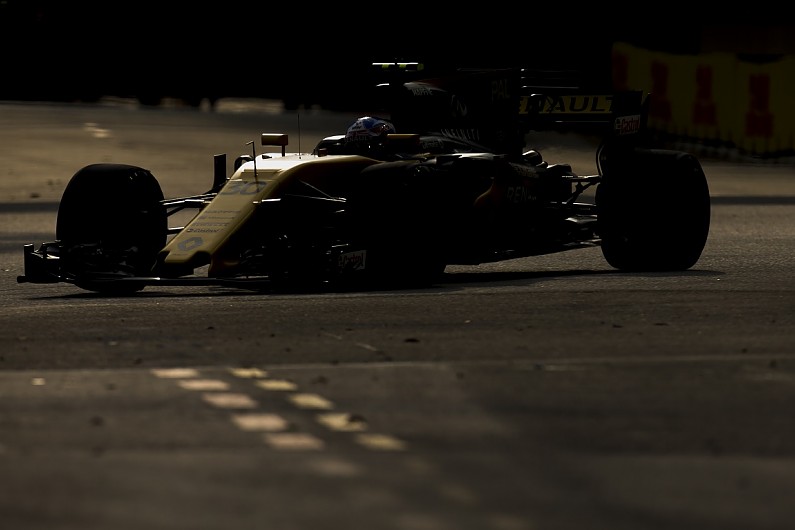 Asked if it was a strange situation to be with a team that did not appear to want him, Palmer said: "I don't know where you understand that from, but I'm just not going to comment on that."
He plans to take a "nothing to lose" approach to his remaining races with Renault.
"I'm still focused on trying to do the best I can every time I get in the car," said Palmer.
"Nothing changes, I still want to go out with my head held high, and finish the year as well as I can.
"There's nothing to lose. It's just a chance for me to show what I can do.
"So far this season it's been disappointing, but it's not just been disappointing on my part - I think the reliability has been very poor.
"The car is getting stronger, certainly the next few races I think will be very strong for us.
"The pressure is off in a way, I know I'm not staying here next year."
Palmer insisted he has not thought about alternatives for 2018 yet.
"I'm quite excited for next year, I know it'll be something different, I know what I'm not going to be doing," he said.
"I've got a bit of time to try and decide. I'm not worried about anything in the future.
"Obviously I've only known this for not that long a time. I've been focusing on staying with Renault.
"Now obviously that isn't happening, and I can look at other opportunities inside and outside of F1.
"I'm in no rush to decide what I'm going to do."
Asked if Williams presented a realistic opportunity to stay in F1, he replied: "I don't know at the moment, we'll have to see.
"Of course Williams is a great name, a team that I grew up supporting, a good old British team that dad drove for as well."