Force India is "very close" to completing a deal to keep Sergio Perez for the 2018 Formula 1 season, says chief operating officer Otmar Szafnauer.
Perez had hoped to have his future clarified shortly after the summer break but commercial deals with his sponsors have yet to finalised.
It is also understood the Mexican, who is currently in his fourth season with Force India, is on the radar of two others F1 teams.
Asked by Autosport when Force India expected to be able to confirm who will partner Esteban Ocon next year, Szafnauer said: "We're very close with Checo.
"[The delay is] nothing to do with him.
"It's no secret he has had support from some of his Mexican backers ever since he's been in the sport.
"The difficulty with Checo is you have to almost do two contracts at the same time.
"With Checo, we're completely in agreement. We now have to finalise what we do with his backers.
"There's always a negotiation - 'I want this and that' - before you come to conclusion."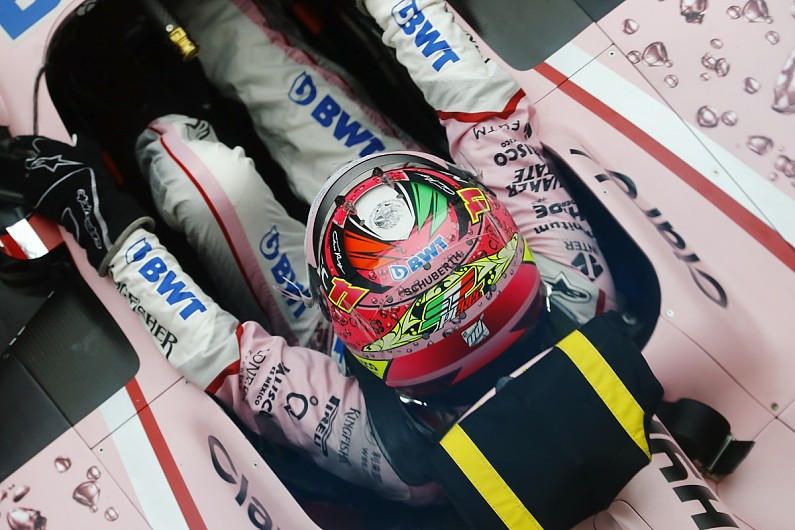 Despite interest in Perez from other teams, Szafnauer is hopeful Force India can keep the same line-up next year.
"We want him," he said. "He tells me he wants to stay here so unless he's not telling the truth...
"We hope to keep both drivers for next year and they proved [at Monza] they can race together."
Though there was no repeat of recent on-track clashes between Ocon and Perez at Monza, Szafnauer said Force India had no plans to adjust its revised rules of engagement and let them race again.
"At this time, the rules of engagement are what they are," he said.
"We've communicated that to them verbally as well as in writing.
"So that's what we're going to do, we're going to communicate it from the pitwall."