Jolyon Palmer says he needs a repeat of his upturn in form last year to help secure his Formula 1 future with Renault in 2018.
Palmer's first season in F1 began with a run of point-less results before a set-up breakthrough during the 2016 Hungarian Grand Prix began an upturn that led to a first points finish in last September's Malaysian GP and a seat for '17.

But Palmer has yet to take a point this season, while team-mate Nico Hulkenberg has scored 26.
Rumours over Palmer's future, particularly amid Renault's work with Robert Kubica, led team managing director Cyril Abiteboul to reassure his driver his seat was safe for this year.

Abiteboul says that Palmer is still in the frame for next season, and the Renault driver believes a stronger second half of the season will help his case.
"It's nice to hear that, but I'm in the same position as last year," said Palmer.
"Last year I was the same, I was here and not thinking about this year, just thinking about doing good races. I did good races, and then it all unfolded the right way.
"So I'm just focused on doing nine good races now."
"Last year I had a much better second half of the year than first half, and clearly I need to do the same.
"I know I can do it, it's just trying to dig in, really push on, and start trying to put some results together. I did it last year, I can do it this year.
"I think the car is in a better place now, I've just got to do it on track."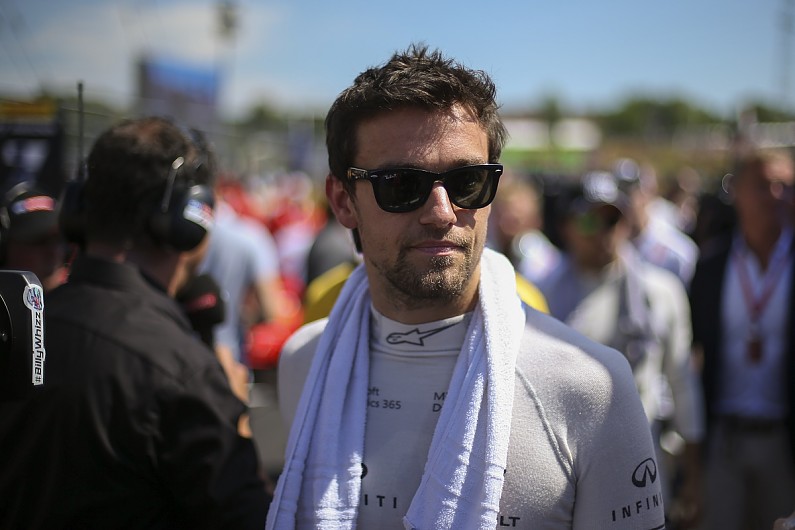 Palmer failed to start his home grand prix in Britain last month with a hydraulics issue, and retired for technical reasons in the Russian and Azerbaijan GPs.
He is hoping that software updates will improve reliability.

"I think we can find performance even through reliability - especially on my side, I've missed so much mileage with problems," he said.
"I would say we found the maximum a little bit earlier than we'd probably hoped on some components.
"That's been the big push really this year, to try and improve the reliability.
"Since pre-season testing we had a lot of problems already.
"Hopefully this latest update can really improve that, and we can start to have no more issues for the rest of the year. It's software."