Sauber team principal Frederic Vasseur says running young drivers such as Formula 2 leader Charles Leclerc would "make sense" as Ferrari considers making the squad its junior Formula 1 team.
Sauber cancelled plans to run Honda engines next year and instead will continue its long relationship with Ferrari, prompting talk the partnership could go beyond a customer supply.

Why Sauber's revival depends on Ferrari

Ferrari president Sergio Marchionne is keen to find places for the team's junior drivers Leclerc and Antonio Giovinazzi and said the prospect of Sauber becoming a junior team is "something we are working on".
Vasseur, who started work last month having taken over from Monisha Kaltenborn, has experience blooding young talent via his ART Grand Prix team.
"As a team it would make sense to have someone like Leclerc or other young drivers," Vasseur told Autosport.
With Vasseur's first task achieved, having sorted out the engine supply for next year, he is turning his attention to deciding on his drivers.
He insisted that taking a Ferrari driver was not part of the engine contract but he is open to discussing it during the summer break.
"It is a bit too early to speak about drivers, to be honest," said Vasseur.
"We had to close the [engine] deal quite quickly. It would be a mistake to mix the drivers into the discussion.
"But we will have the discussion in the next few weeks."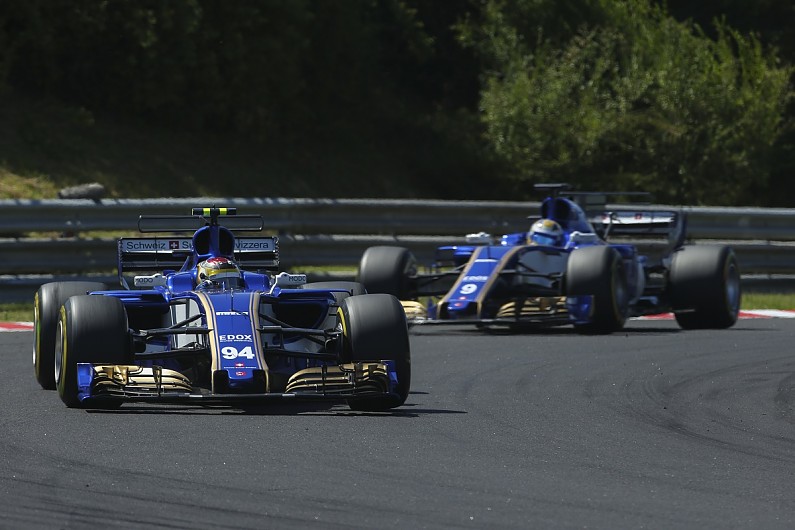 Regarding Ferrari's plans, Marchionne said in Hungary: "We need space because we have a couple of young drivers that are exceptional.
"We need to find a place to lay the foundations for the Scuderia Ferrari of tomorrow."
Marcus Ericsson and Pascal Wehrlein's positions at Sauber are under threat if the Ferrari project comes to fruition.
Regarding a deadline for having his 2018 drivers sorted, Vasseur said: "I think it will be difficult to do it before September but that could be a good target."