The Hungarian Grand Prix was the first weekend of the 2017 season where Honda had no reliability concerns, says its Formula 1 project leader Yusuke Hasegawa.
Honda has endured a miserable first half of the year with a lack of power and poor reliability straining its partnership with McLaren.
But Honda has gradually made progress, with McLaren scoring points for the first time this year in June's Azerbaijan GP and then its first double points finish of 2017 with Fernando Alonso sixth and Stoffel Vandoorne 10th in Hungary.
Hasegawa had expected McLaren to perform strongly at the Hungaroring, given the circuit's tight and twisty layout, but he was particularly pleased to have got through the weekend without any failures.
"I can't say we are confident but we didn't see any issues," Hasegawa told Autosport.
"We didn't have any concern, so this was the first time that I had no concern for finishing the race.
"We had an issue with the MGU-H on Stoffel's car on Friday but that part was almost at the end of the mileage and it didn't cause major disruption for the programme.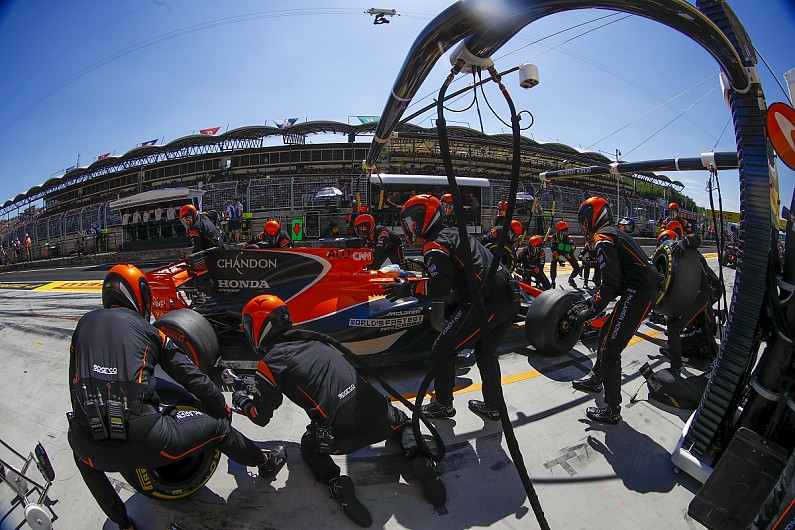 "I'm reasonably happy with the race performance. We knew our performance was competitive relative to the midfield.
"We expected to get something around seventh to 10th, finishing after the top three teams.
"I'm happy we could complete the race as we expected."
While Hasegawa was pleased with the result, he admitted Honda still has a long way to go to get on par with rivals Ferrari, Mercedes and Renault.
Honda is pushing on with development of its 2017 engine at its bases at Sakura and Milton Keynes and intends to introduce 'spec 4' as soon as it can prove the upgrade on the dynos.
"Although we are now able to head into the summer break with good momentum, we are not satisfied with the overall results of the first half of the season," Hasegawa said.
"We will continue to push our development for improvement, and hope to have a good start of the second half in Spa-Francorchamps."