Honda has confirmed it is in talks with other teams about future customer engine deals, as speculation mounts it could join up with Toro Rosso.
The cancellation of Sauber's Honda deal for 2018 means Honda is currently only tied to McLaren for next year, but the future of that relationship has been put in doubt on the back of troubles this season.
While McLaren evaluates its options - even though Ferrari and Mercedes have made it clear they will not supply engines to the team for next year - Honda is also reviewing its plans.
The Japanese manufacturer is keen to take on another team because it feels that the extra data gathered would help lift its development rate with McLaren.
Sources have indicated that Toro Rosso is a serious candidate, even though the Faenza-based team has a deal with Renault in place for next year.
"We are talking to teams - other than works outfits like Ferrari and Mercedes - to see if there is an opportunity to do a customer supply deal," Honda's general manager of motorsport Masashi Yamamoto told Autosport.
"Meeting the schedule to achieve this for next year will be tough, but we still try to look for the opportunity to do so in 2018.

What Honda's latest blow means for its F1 future
"If we don't have a customer team, we want to continue with McLaren and then take on a customer team in addition for 2019."
While Honda would like to run with two teams, if Toro Rosso did switch to Honda then it could intriguingly trigger a McLaren move to Renault, because there would then be an engine supply deal available.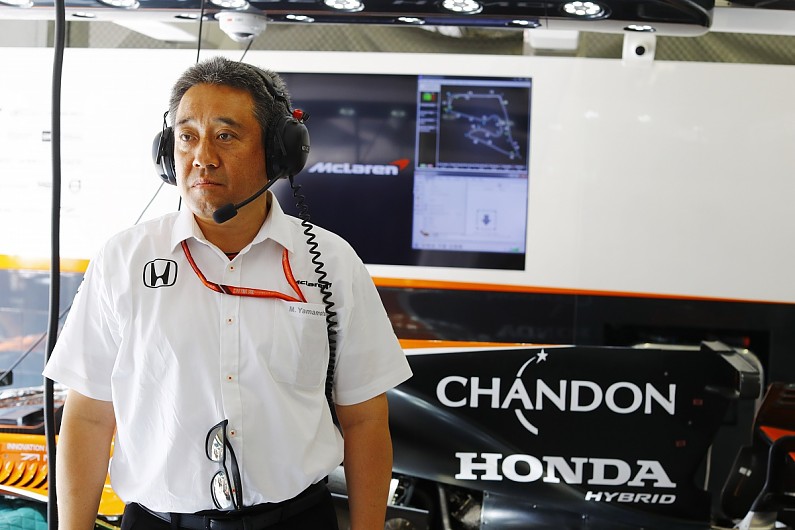 With Renault reluctant to expand to four engine supply deals, McLaren's last hope of finding an alternative to Honda for 2018 rests on one of French manufacturer's current customers moving elsewhere.
However, Yamamoto has made it clear that Honda's priority is to make its works partnership with McLaren - which has yet to yield a podium in the 50 races since the alliance was reformed - work.
"Right now, we believe we are working in the same direction as McLaren," he said.
"We feel McLaren is still committed to making this project work.
"It's not that we can't provide a good power unit, it's that we can't reach the expectations that were originally set for the partnership yet."
Speaking about the reasons behind the deal with Sauber being cancelled, Honda said the Swiss team's attitude changed after Kaltenborn left her role earlier this year.
"We were working in the same direction for next year," Yamamoto explained.
"However, some of the details had not been decided, such as running a Japanese driver or other activities.
"For example, they have some facilities which we could use for other categories.
"When the deal was agreed with Monisha, the idea of collaboration for other categories was OK, but they have changed their attitude [following her departure]."