Niki Lauda has admitted Valtteri Bottas's maiden Formula 1 win in the Russian Grand Prix came as a surprise.
Bottas, who had previously taken 11 podiums in 80 starts, absorbed extreme pressure in the closing stages from Sebastian Vettel to win in only his fourth race with Mercedes at Sochi.
Lauda expected Ferrari to win the race given it had the advantage of a front-row lockout and a stronger race package.
"It surprised me a lot because it's his first race victory under these difficult conditions with Vettel in a better combination behind him," said Mercedes non-executive chairman Lauda. "He did a fantastic job.
"I've never seen anyone like him, under this pressure, win his first grand prix.
"He can't do a better grand prix."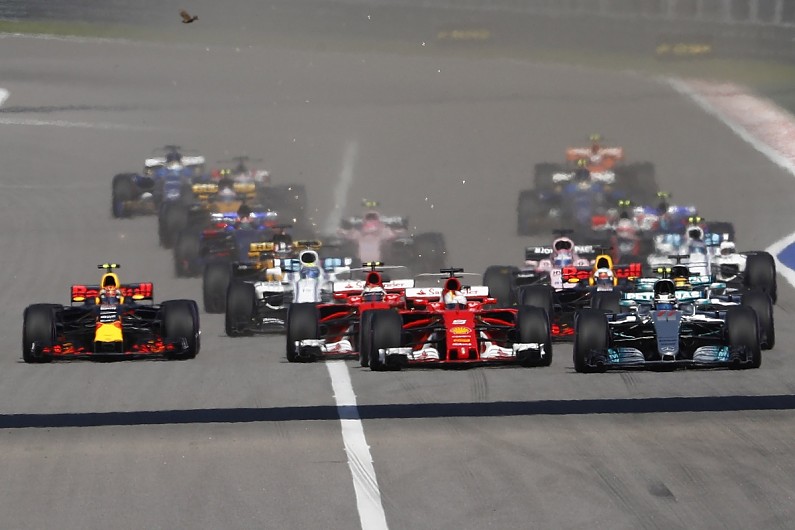 Lauda said Bottas's explosive start, where he passed Kimi Raikkonen and then Vettel before Turn 2, was the key to victory.
He added that now Bottas had won his first race, securing the next one should be an easier feat.
"To win the first grand prix in a racing driver's life is always the most difficult, I know from my own experience," he said.
"I remember [my first win] very well - [Emerson] Fittipaldi called me and he said 'congratulations, the next ones will come easier' which is true.
"I told exactly the same thing to Valtteri just now; the next one will come easy.
"He has proven he can win."
Bottas signed for Mercedes on a one-year deal, and although the Finn impressed with victory in his fourth race for the team, Lauda said it was too early to consider an extension.
"We are talking about this year," he said. "I want to win this year.
"I don't care who will win it.
"We have had no discussion about next year at all.
"Valtteri did the perfect job, all that we expected from him.
"He is certainly a very good replacement for Nico."