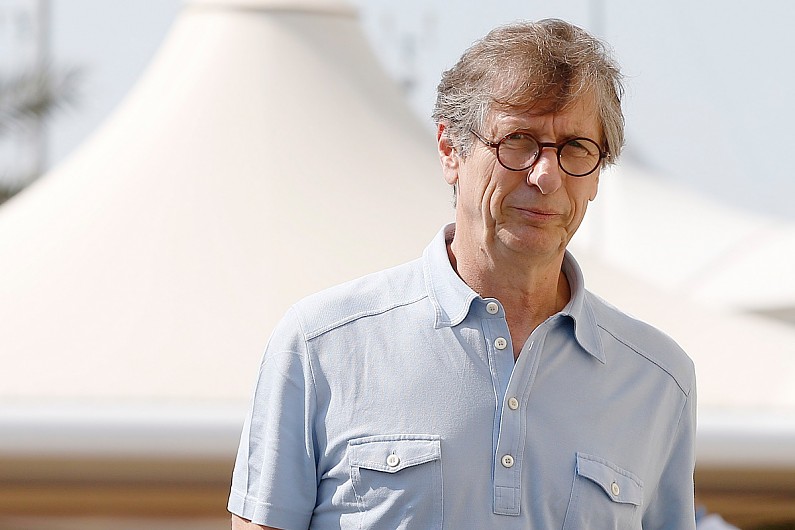 Engine specialist Mario Illien is no longer working as a consultant to the Renault Formula 1 engine project, Autosport has learned.
Swiss specialist Illien began assisting with Renault's V6 hybrid turbo F1 project in 2015, after Red Bull suggested the Ilmor co-founder could help Renault in its bid to recover its large power deficit to Mercedes.
Renault has made significant steps forward with its engine since, with its news works team's technical chief Bob Bell suggesting it developed to a level "there or thereabouts" with Ferrari during 2016.
The French manufacturer has introduced new engine and ERS designs for 2017, after deciding its previous specification had run out of development potential.
Renault Sport managing director Cyril Abiteboul recently suggested the scale of its engine operations could be reduced while it consolidates the recent restructuring process of its works outfit, but engine technical director Remi Taffin said Renault is maintaining its Viry operation, but trying to move away from using subcontractors.
"In Viry we redistributed between employees and subcontractors," Taffin told Autosport.
"We refocused into getting people in, build the teams, get the expertise if needed. In Enstone we did the same thing, plus getting some more [people]."
When asked if Illien was still working for Renault as a consultant, Taffin told Autosport: "No. This was a good collaboration, and now it is finished. Now we move on and look forward."
NEW RULES NO BIG DEAL FOR ENGINES
F1's new regulations for 2017 are expected to increase demand on engine power, thanks to the extra drag created by wider tyres and enhanced aerodynamics on the cars.
But Taffin played down the potential effect of these changes on the engines, because the manufacturers are already adjusting their engine parameters from circuit to circuit depending on particular track characteristics.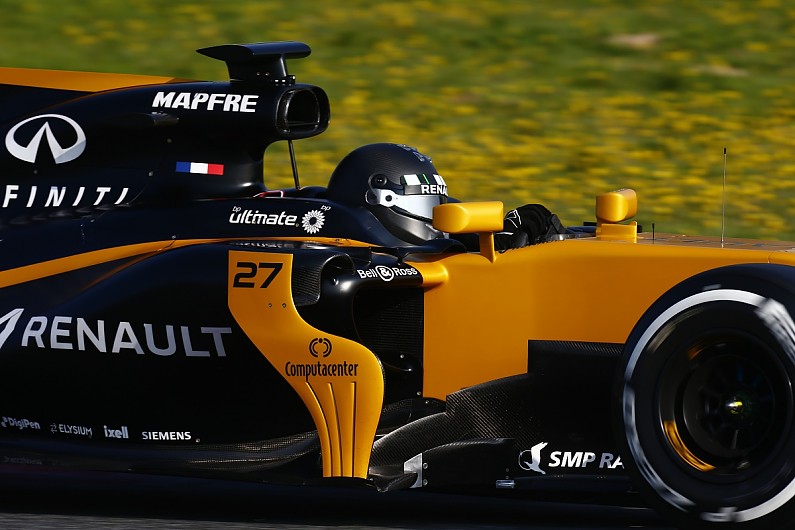 "If you look at full throttle it's 10% more than we had last year," he said.
"OK, there is less time to recover [energy] under braking, less [time spent at] partial throttle, [but] it's all taken into account. I would not make a big deal of this.
"You have to rethink, but it's tuning things - it's not like we had to reinvent things for that.
"The purpose we have 95% different parts to last year is because we decided to have that, it's not the regulation that has [demanded that]."
Abiteboul has suggested Renault's new engine and ERS configuration will produce a gain of three tenths of a second per lap before the start of the season, and improve by a similar amount again through in-season development.
Taffin confirmed Renault's target is to develop the new engine to achieve parity with Mercedes for the start of 2018.
"We will try to close that gap," he said. "I think we have a good platform, then it's more when and by how much we will unlock the potential through the season.
"It's fair to say the objective is to be at their level by the time we start 2018."