Williams will skip a chassis number designation for the first time by naming its 2017 Formula 1 car the FW40 to mark its 40th anniversary.
The current incarnation of the team, founded by Sir Frank Williams and Patrick Head, made its debut in the 1977 Spanish Grand Prix with a customer March 761 chassis for Patrick Neve (pictured below).

Williams to start 40th anniversary celebrations at Autosport International
Williams Grand Prix Engineering then used the FW06 designation for the first of its own designs in 1978, and has since stayed in number sequence with its following chassis - with several letter variations to denote major updates - right through to this year's FW38.
Along the way the team has won nine constructors' championships and taken its drivers to seven titles, and to celebrate its anniversary it will skip the FW39 name and make the 2017 car the FW40.
The gesture is the start of a series of events Williams has planned over the next few months for its 40th anniversary.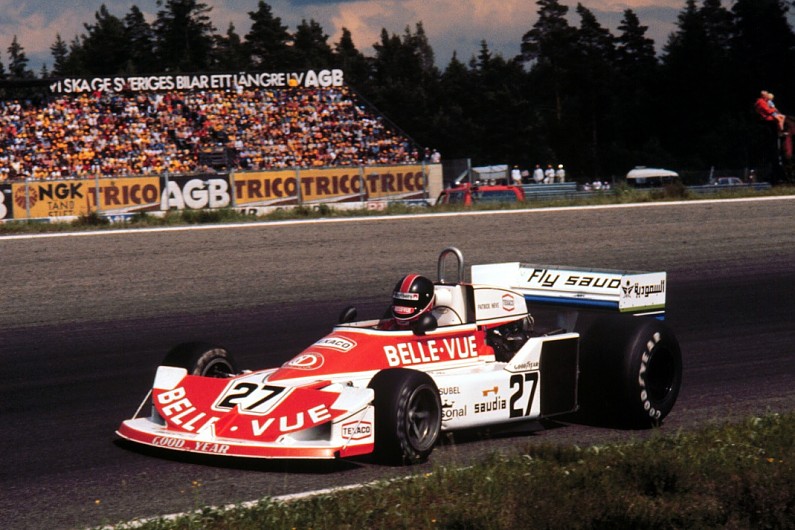 "Forty years ago Frank and Patrick created what would become one of the most iconic teams in the history of Formula 1: Williams," said deputy team boss Claire Williams.
"We are immensely proud of what we have achieved during our long and illustrious history.
"We have experienced the most euphoric highs - reaching the pinnacle of the sport nine times as a constructor and created seven champion drivers; Alan Jones, Keke Rosberg, Nelson Piquet, Nigel Mansell, Alain Prost, Damon Hill and Jacques Villeneuve.
"We have also experienced the lows; the heartache that the sport can cause and victories that have agonisingly slipped away.
"So much has changed in Formula 1 in the last 40 years but one thing remains the same: our passion for motorsport.
"We want to celebrate our passion, our achievements and our heritage with everyone who has made this journey possible - our fans, partners, media colleagues and the many friends we have made over the last four decades.
"Racing, it's in our blood, it's our DNA and has been since 1977.
"We are proud of that and that will never change."
Though the present team was created for 1977, its founder Williams had been involved in several previous shortlived F1 projects under both his own name and briefly in partnership with Walter Wolf.