Fernando Alonso says Stoffel Vandoorne is the Formula 1 driver to lead McLaren into the future and he and Jenson Button will do everything they can to help the Belgian.
Vandoorne, the reigning GP2 champion, will step up from his reserve role to a race seat next season alongside Alonso and in place of Button next year.
It is part of a unique arrangement that has Button contracted to the team for a further two years, giving the team an option to draft him back in should Alonso leave.
Vandoorne has already admitted he has "big shoes to fill" but Alonso, whose contract expires at the end of next year, says the trio will work together and he plans to do all he can to smooth that transition.
"Jenson and myself felt that we have to be helping Stoffel getting into F1 because we know that for the future he will be the man maybe running McLaren," said two-time world champion Alonso.
"This year, Jenson and I want to fight and try to beat each other but at the same time try to help the team.
"Stoffel was helping us a lot as test driver, a lot in the simulator and a lot here with the engineers.
"For me it will not be different next year.
"I will try to do my own job but Jenson and myself will be helping Stoffel as much as we can because for the future he will be the man."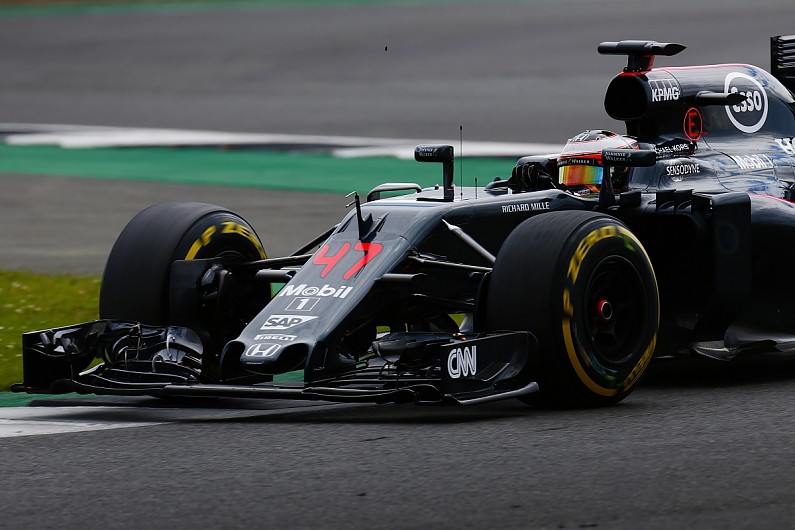 VANDOORNE 'VERY CONFIDENT' FOR 2017
Vandoorne, who made his F1 debut in place of Alonso for the Bahrain GP earlier this year, believes McLaren's three-man solution is "the best on the grid" and he is certain he has the right skillset to deliver.
"I'm very confident about next season," he said. "I've done one grand prix now which went very well.
"I'm going to be racing against Fernando who is a double world champion and Jenson will remain in the team with his experience and push the team forward.
"It's exciting times and I feel confident that I can do the job and that's what I will focus on the next few months until Melbourne [the 2017 opener].
"It is a unique structure, but it is probably the best on the grid.
"We have two world champions in Jenson and Fernando, and in myself a very young and aspiring driver that will try to push the team forward as quickly as possible."