Kimi Raikkonen says Ferrari's final engine upgrade for the 2016 Formula 1 season is "not magic" but insists it is an improvement on the previous specification.
Ferrari, which spent its last three tokens before Monza, was Mercedes' closest rival in Italy but lacked the pace to mount a serious challenge in either qualifying or the race.

ANALYSIS: Monza showed how far Ferrari has fallen
In 2015, Raikkonen qualified 0.234 seconds off Lewis Hamilton but the gap to the Sebastian Vettel-led Ferraris this year rose to 0.837s.
In the race, Vettel finished third and 20.990s behind Nico Rosberg, with Raikkonen 6.5s further behind in fourth.
"We would never bring anything that we don't think is better than the previous one," said Raikkonen.
"It's not a big thing, but every small thing - we have to take it. It's normal progress.
"We have to improve in all the areas, on the engine and the car, in the future.
"It's not a magic thing but it's something."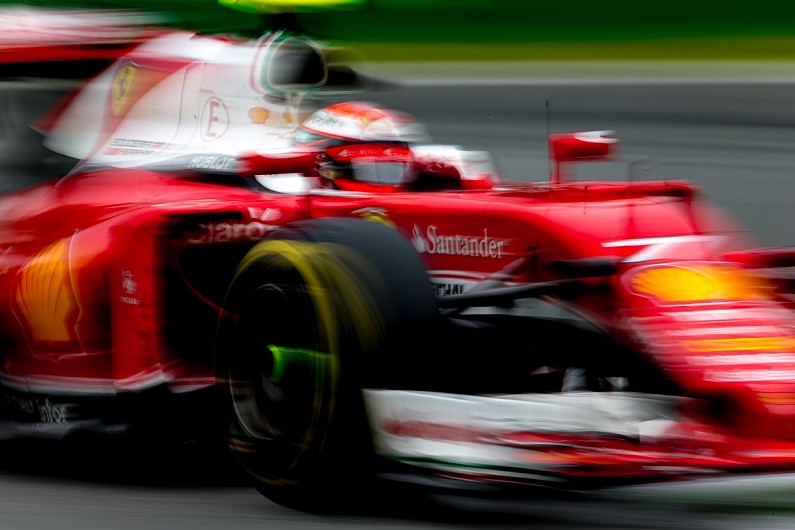 Ferrari dropped behind Red Bull into third in the constructors' championship before the summer break but - with Daniel Ricciardo finishing fifth and Max Verstappen seventh at Monza - reduced the gap back to 11 points.
While the constructors' title is unlikely, with Mercedes more than 200 points ahead, Raikkonen says Ferrari will keep pushing.
"We want second," he said. "We can't get first any more - well, I guess there is some chance if Mercedes doesn't finish at all.
"We lost second place some races ago.
"We have been at least the two weekends in the right direction so hopefully that is the case in the coming races also."
Vettel scored what was Ferrari's third and final win of the season in Singapore last year with Raikkonen also on the podium in third, as Mercedes struggled.
When asked if Ferrari could repeat that form when it returns there later this month, Raikkonen said: "It's difficult to say how it will be there.
"It's a completely different circuit layout, the conditions are different.
"Even Monza and Spa, it has been quite a lot different.
"The last two weekends have been going in the right direction.
"Hopefully we are doing where we have been lately, if not better, but I will not guess anything until we get there.
"Last year was good, but we can't promise it will be suddenly the same story again this year."