Jenson Button believes he is firmly in with a shot of qualifying inside the top 10 for the first time this season at Formula 1's Hungarian Grand Prix.

Button emerged from a trouble-free day of Friday practice with a rare smile on his face, given the litany of woes the McLaren-Honda collaboration has suffered over the past few months.

Although 12th on the timesheet at the end of FP2 at the Hungaroring, and two seconds down on pacesetter Lewis Hamilton in his Mercedes, Button feels he has a car to go gunning for Q3.

"I was happy. I didn't struggle at all. They were good practice sessions," said an upbeat Button.

"The car felt good. I enjoyed it, it was fun to drive. The last time I felt it was this good was in Monaco, so that's promising and hopefully we can have a reasonable weekend.

"There is still a lot of room for improvement, but the good thing is we have a really good base that feels positive, which gives you confidence, and we know we can make the car go faster.

"With a few little tweaks here and there I think we could be alright tomorrow, with my expectations to hopefully qualify in the top 10 and then to score some points."

Although team-mate Fernando Alonso was eighth quickest, two tenths of a second faster than Button, the Spaniard preferred to be more circumspect about his chances.

Appreciating the "circuit characteristics are better for our car," Alonso added: "Obviously the car keeps improving, every weekend. It's getting better and better.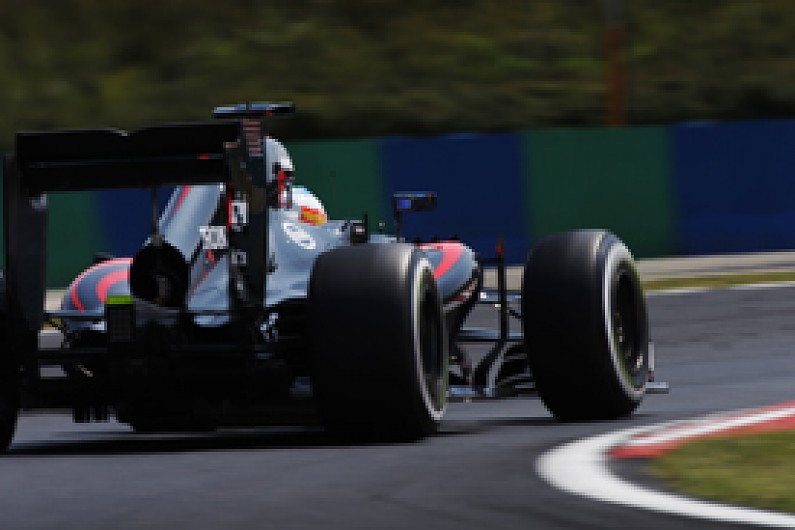 "It was a good Friday, but the weekend is long and we need to see tomorrow how competitive we are, and especially on Sunday, if we can finish the race and hopefully score some points."

Assessing his own hopes of reaching Q3, Alonso added: "We've seen on Fridays some people not showing their potential, like Williams.

"Sometimes on Friday they run quite heavy or quite slow, and then on Saturday they are quite competitive.

"Force India didn't run in FP2, so there are some cars potentially in front of us tomorrow, but I'm happy with the performance of the car.

"Both cars completed the programme without any issues, so [it's] positive for a start.

"The important thing is tomorrow in qualifying because as we know it is difficult to overtake."