Pascal Wehrlein says he is still feeling the effects of the illness that forced him to miss yesterday's Formula 1 test, having taken to the track with Mercedes on Wednesday.
Scheduled to drive for Force India on the first day of the in-season test at the Circuit de Catalunya on Tuesday, Wehrlein was forced to withdraw through illness.
Given the all-clear to drive on Wednesday by the team doctor, the 20-year-old German found his morning run tough going, although he still managed to top the times with a one minute 26.641 seconds, completing 73 laps.
"I'm feeling better, but still not perfect," said the Mercedes DTM driver. "On Monday I was really, really bad.
"I was ill, had a fever and pain in my fingers and muscles.
"Our team doctor said it was better to rest yesterday and to be fit for today.
"He visited me constantly in the hotel, checking on my progress and making sure my recovery was OK.
"He allowed me to drive today, but as I say I'm still not right, although I'm taking some medicine which is making me a little better.
"Thankfully the car is in better shape than I am. It definitely feels good, we are doing some programmes, long runs, set-up work, just a normal test day."
Wehrlein recognises, though, sitting out a full day of testing is a setback.
"I was in bed and feeling really disappointed," added Wehrlein.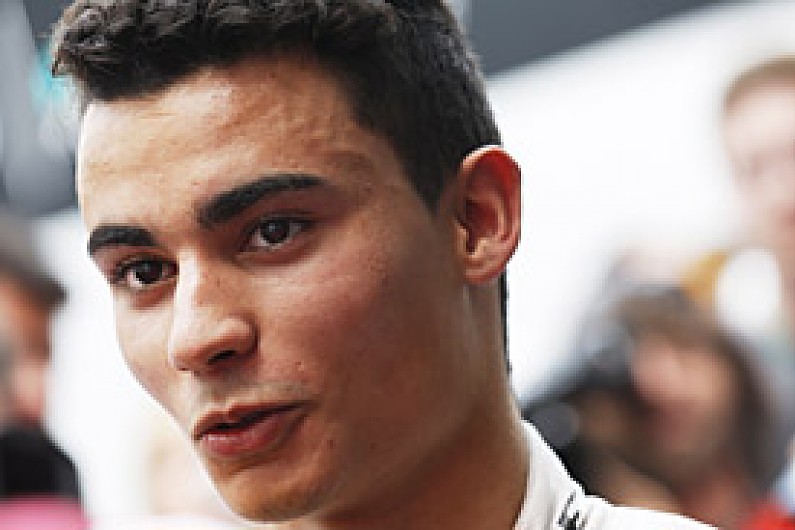 "There are not many options to drive a Formula 1 car during a season, so to miss one day - especially for me - is really bad because I need the experience and time in the car."
Wehrlein is likely to get another opportunity at the second in-season test in Austria in late June immediately after the grand prix.
For now, he has dismissed the prospect of running in first practice - not that race drivers Lewis Hamilton or Nico Rosberg would make way - believing testing to be more worthwhile in his bid to progress up the F1 ladder.
"I'm not so interested in doing free practice because you only have one and a half hours in the car, one or two sets of new tyres, and then you have to get out of the car and watch the rest of the weekend," said Wehrlein.
"I really want to drive a race weekend, a season, not only free practice. Although it's good for experience, a test day is better."