Force India deputy team principal Bob Fernley believes Formula 1 should consider letting smaller teams race with revised V8 engines alongside the current V6 power units.
F1 chief Bernie Ecclestone reignited the debate about F1's engine formula when he said F1 should 'urgently' return to its previous V8 engines with KERS to keep costs down.
Manufacturers insist that the aim should be about modifying the current V6s by boosting them to 1000bhp, which in turn will improve the speed and sound.
But Fernley believes that the best solution could be allowing both types of engine to compete on the same grid.
"I think it is reasonably clear that the V6 hybrid is clearly the engine of choice for the manufacturers," Fernley told AUTOSPORT.
"It is going to be around and it is a great engine - we are showing that.
"However, I think that looking at an alternative parity engine, using maybe a V8 with KERS that is much more affordable for the independent teams, has a lot of merit."
That could create a two-tier formula but Fernley says that can be avoided provided the regulations ensure parity.
"The manufacturers want to develop the hybrid engines," he said.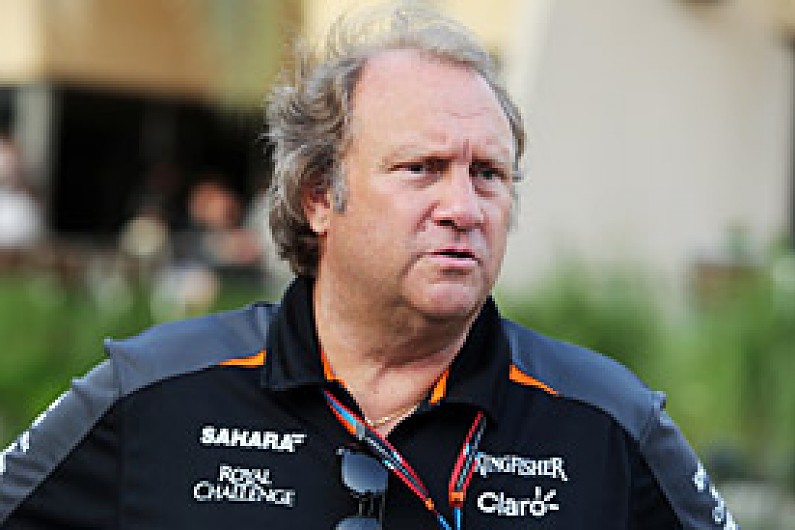 "They are doing a great job technically, they have got a great platform for doing it and they have got a great marketing opportunity.
"It doesn't mean to say we have to go down that route.
"Ours is about cost control and I think as long as we can get reasonable parity, I think it is a very good initiative."
Fernley suggested that the idea would save customer teams half of the "significant" amount they are currently spending on engines.
"I think Formula 1 as a whole has helped then the manufacturers develop the V6 hybrid, but we need to look at the commercial aspects of it," he said.
"And the commercial aspects are it is 50 per cent cheaper for an engine which gives the same performance. We are not there to market engines."