Nico Hulkenberg is adamant that he has not missed the boat in landing a drive with a top Formula 1 team.
The German committed to a 2015 deal with Force India ahead of the United States Grand Prix, which has again ruled him out of a seat with the leading outfits.
But despite no doors opening up yet for him at the front of the F1 grid, he is confident that an opportunity will come if he keeps impressing.
"Every driver wants to be in a top car and drive for wins and championships," said the German. "It is no different with me.
"So from that point of view, you are impatient and you want to get there. For me it is frustrating not to have it yet at this second - but that is how life is, that is racing.
"But I will keep working hard here and I am sure one day the opportunity will come."
Hulkenberg recently announced he will compete in the Le Mans 24 Hours with Porsche, and he had his first test with the manufacturer at Aragon on Tuesday (pictured below).
He said that he did explore what other options were available, but reckoned in the end that Force India offered him the best opportunity for 2015.
"Obviously you always keep your eyes and your ears open to check the market, but it is good to confirm your plans just to get that out of your mind and move on with the important stuff - the racing," he said.
"For me it was a very good option and I took it."
FORCE INDIA CAN RECOVER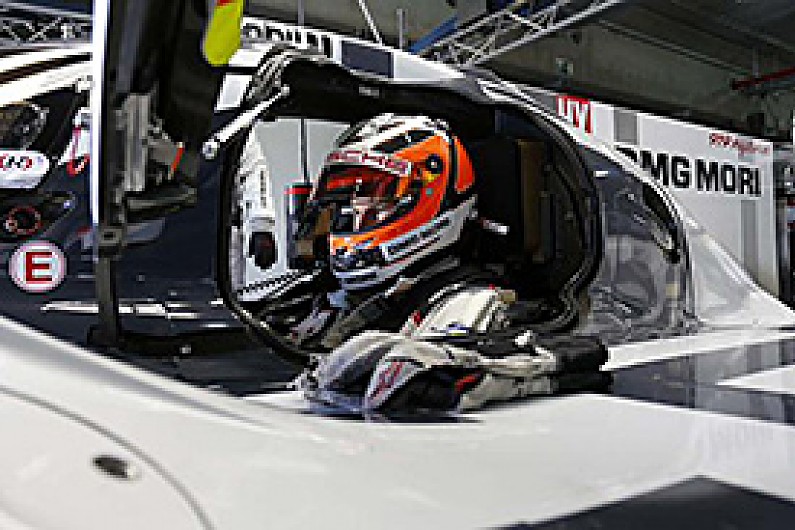 Force India began the year fighting for podium finishes - and being locked in a close fight with McLaren for fifth in the constructors' championship.
However, its pace has fallen away over the campaign and McLaren has pulled clear.
Hulkenberg believes that Force India's form this year can be explained through its Mercedes engines having such an advantage at the beginning of the campaign before rivals Renault and Ferrari caught up.
"At the beginning of the season the Mercedes advantage was quite large, and it has shrunk a lot already," he explained.
"The others have caught up quite a bit, but as far as our performance goes, we have to do a really good job and do all the right things to put ourselves back up to where we were at the start of the season.
"We have slipped. We didn't work good enough or efficient enough but I think if we can do that, if we can be better there and bring the updates as we wanted, then I can see us getting stronger again."