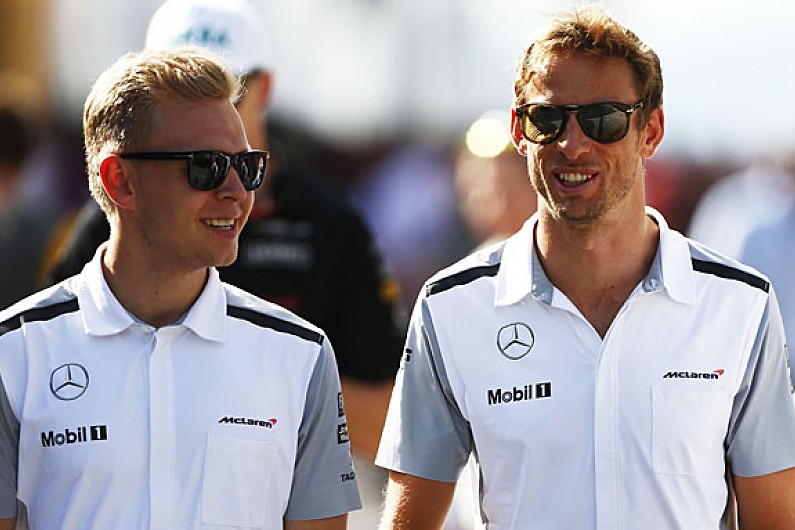 McLaren says its final driver choice for next year will be based on what serves it best for its long-term Formula 1 ambitions with Honda.
The Woking-based team has been open about considering all its options for 2015, with neither Jenson Button nor Kevin Magnussen having a firm deal in place yet.
Fernando Alonso is one of its key targets, and racing director Eric Boullier has made it clear that McLaren will wait until he knows what all the top drivers' plans are before committing to anything.

Does Magnussen have a future in F1?
"If any driver becomes available on the market, we will be interested to see if they fit," he told AUTOSPORT.
"Our strategy, and I am not going to say we are going to change drivers, is we are in a position to wait.
"So we are going to wait until I understand what is going to be the driver market, not only for next year but also in the future years.
"The plan is to build McLaren for a long term at the top, and we need to know what we are going to do in three, four or five years."
Boullier's comments suggest that if it cannot lure a big-name star for next year then it will not compromise its chances of getting them for 2016 or 2017 by locking out its race seats.
That means it could opt for short-term deals with some drivers while it waits for top names like Alonso, Sebastian Vettel or Lewis Hamilton to become available.
BUTTON EARNS PRAISE
Button will almost certainly be retained for 2015 though, despite a recent war-of-words between him and McLaren Group CEO Ron Dennis about the need to try harder.
Speaking about the job Button was doing, Boullier said: "He is doing a good job. We want our drivers to give 100 per cent all the time.
"We want everybody to perform and, when you cannot get the performance you wish, it is sometimes difficult to accept it and you get frustrated.
"But it is the same for everybody and we need to push 100 per cent."