Red Bull is no stranger to a mid-season driver change. But its consistent support of Pierre Gasly as the Frenchman struggled to grasp his chance at the senior team this season had distanced the team from the likelihood of the bombshell it dropped as the second week of Formula 1's summer break began on Monday.
From the Belgian Grand Prix, Gasly will be out of the team - for now, at least - and Alex Albon in. To be a fly on the wall at each driver's home would be eye-opening. For Gasly, his big opportunity may have been squandered and his F1 career may now dangle on a thread. Albon, who was not even meant to be in F1 this season, is now thrust into what is simultaneously one of the best and worst seats in grand prix racing.
The arguments for Red Bull invoking this change are fairly simple on paper. Gasly has not just been overshadowed by Max Verstappen at Red Bull: he has experienced a total eclipse.
Verstappen has 181 points and is fighting for second in the world championship, while Gasly has 63 and is only just ahead of the leading midfield drivers in the standings. Verstappen has two wins, five podiums and a pole position from 12 grands prix this year - Gasly has not started or finished a race higher than fourth.
In qualifying terms, Verstappen has had Gasly on toast. Gasly has the worst record of the current grid, averaging a 0.529-second deficit to his team-mate at the point of elimination (Azerbaijan and Canada are ignored because of external factors).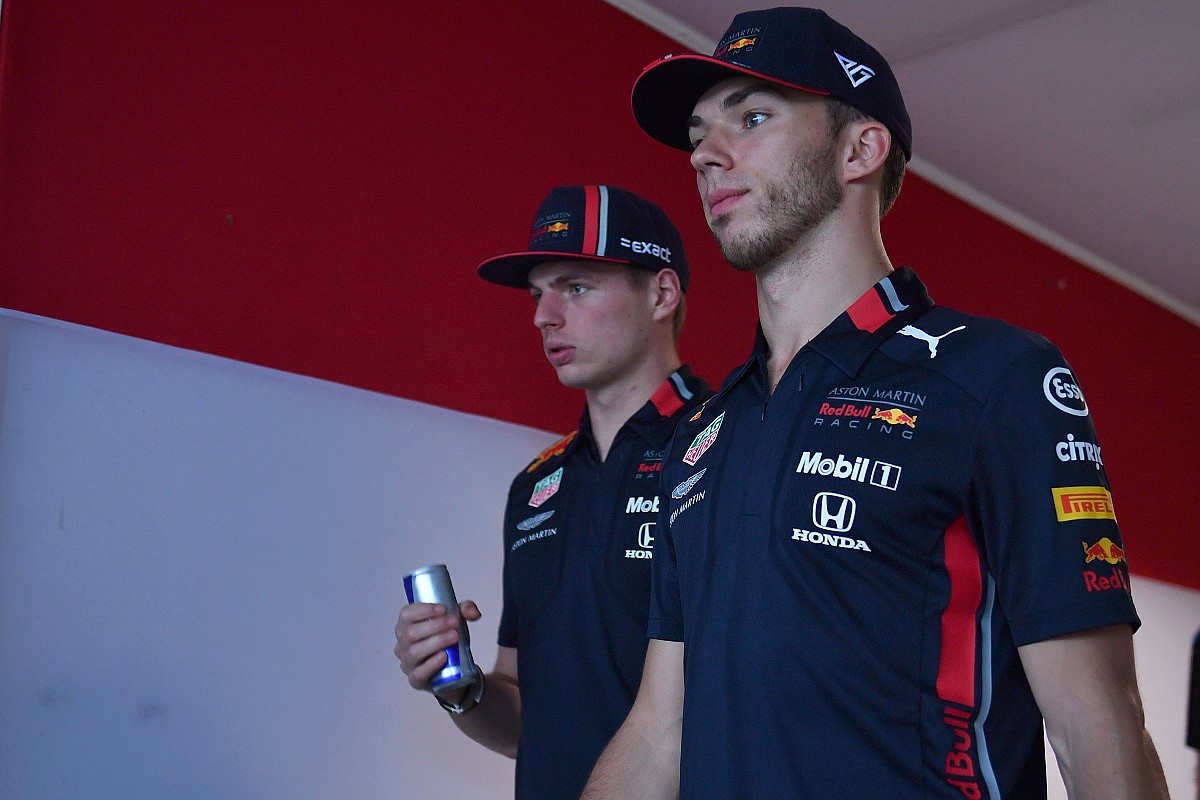 The general trend of Verstappen beating Gasly could probably have been expected. But in the context of Red Bull and Honda emerging with a higher quality package than may have been predicted, Gasly needed to produce better results, stronger pace and a bigger points haul than he has done.
Put simply, Red Bull's performance and Verstappen's brilliance have transformed the team's short-term ambitions and strengthened its medium-term aim of fighting for titles from 2020. That, aligned with Gasly's struggles, has massively upped the ante. The pre-'19 ideal of a 'free' season for Gasly, replacing Daniel Ricciardo and promised a learning year with relatively little at stake, has come at a huge cost.
Red Bull threw Albon into F1, he has coped well, and now he has the chance to stake his claim for a race-winning - potentially title-challenging - car in 2020
It has not escaped Red Bull's attention that it has the ability to beat Ferrari to second in the constructors' championship this season. It would already be doing so were Gasly returning around the rate that the second Mercedes/Ferrari drivers are returning - 75% of Lewis Hamilton's points for Valtteri Bottas and 85% of Sebastian Vettel's tally for Charles Leclerc. Gasly is on a meagre 35% of Verstappen's.
Furthermore, in Hungary, Gasly's absence from the lead battle was the first time Red Bull seriously lost out because of its second car's poor performance. Verstappen and the team were checkmated by Mercedes' strategy at the front, left vulnerable by the enormous gap behind Hamilton that gifted him a free pitstop. That gap should have been filled by Gasly.
Short-term and medium-term, Gasly is hurting Red Bull's prospects. When it considers it expects to fight for the title next season, the version of Gasly seen over the first half of the 2019 campaign is not good enough for its ambitions.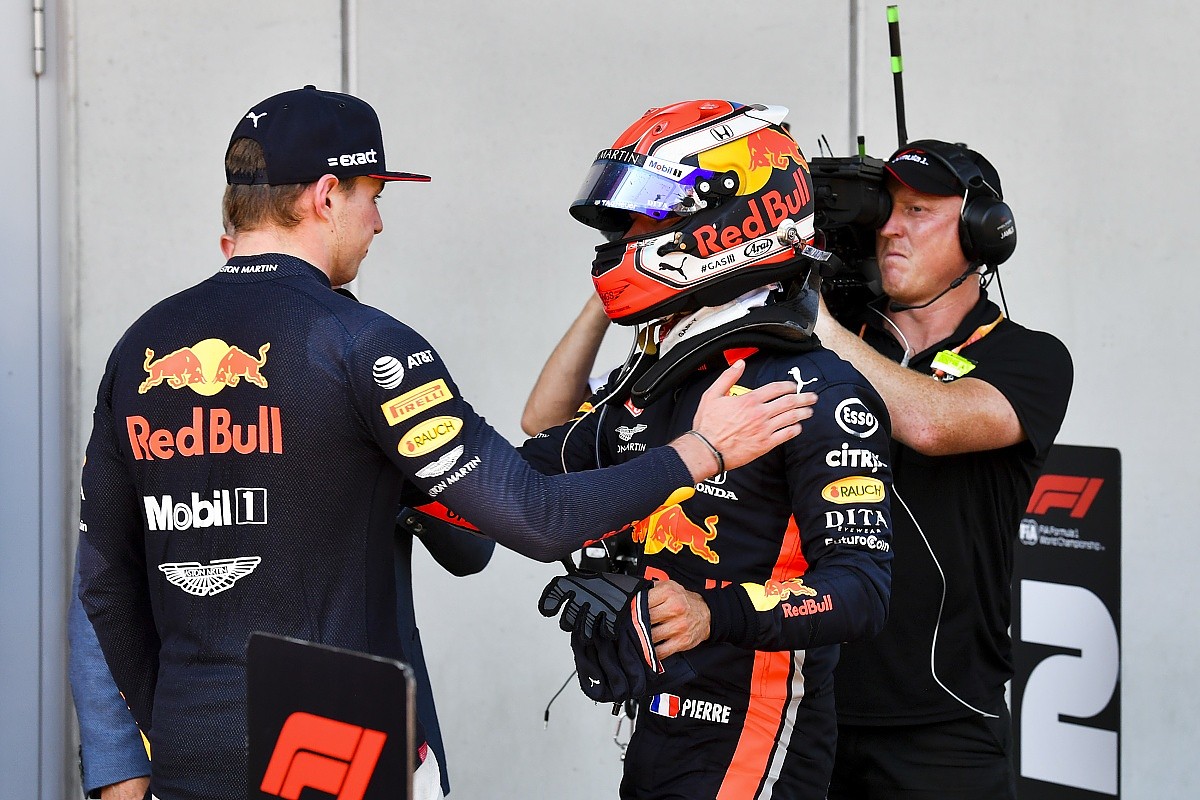 Considering these factors, one can see the justification from Red Bull's perspective. Particularly when combined with Albon's impressive rookie season: raw, certainly, but packed with promise and exceeding anybody's expectation for a driver who had signed a contract to race in Formula E in 2018/19 after 'begging' DAMS for a Formula 2 drive last year.
The road to Gasly's demotion

Albon has been handed another phenomenal opportunity. Red Bull threw him into F1, he has coped well, and now he has the chance to stake his claim for a race-winning - potentially title-challenging - car in 2020.
But the man he replaces (Gasly) and the man he leaves behind at Toro Rosso (Daniil Kvyat) are living proof that such opportunities can have powerfully negative unexpected consequences.
What can Albon realistically be expected to do in the remaining nine races? He has to learn a new car, new engineering team, in a completely different competitive environment under much more pressure and against a team-mate who Red Bull thinks is the best driver in F1 at the moment.
If part of Red Bull's thinking is short-term, i.e. fighting Ferrari in the constructors' championship, then Albon cannot be afforded a bedding-in period. Because that would probably entail similar results to Gasly, and Red Bull has clearly decided that is not good enough. So, Albon will have a very, very small period of acclimatisation before he will be expected to produce the goods.
That is an immensely challenging prospect. More experienced drivers have wilted under the glare of a mid-season change of teams. So if this gamble fails, what does it mean for Albon? Does he go back to Toro Rosso, get better and regroup - as if it never happened? Does he get dropped entirely if he is even worse at Red Bull than Gasly? Will he be able to go through the emotional ringer and emerge unscathed?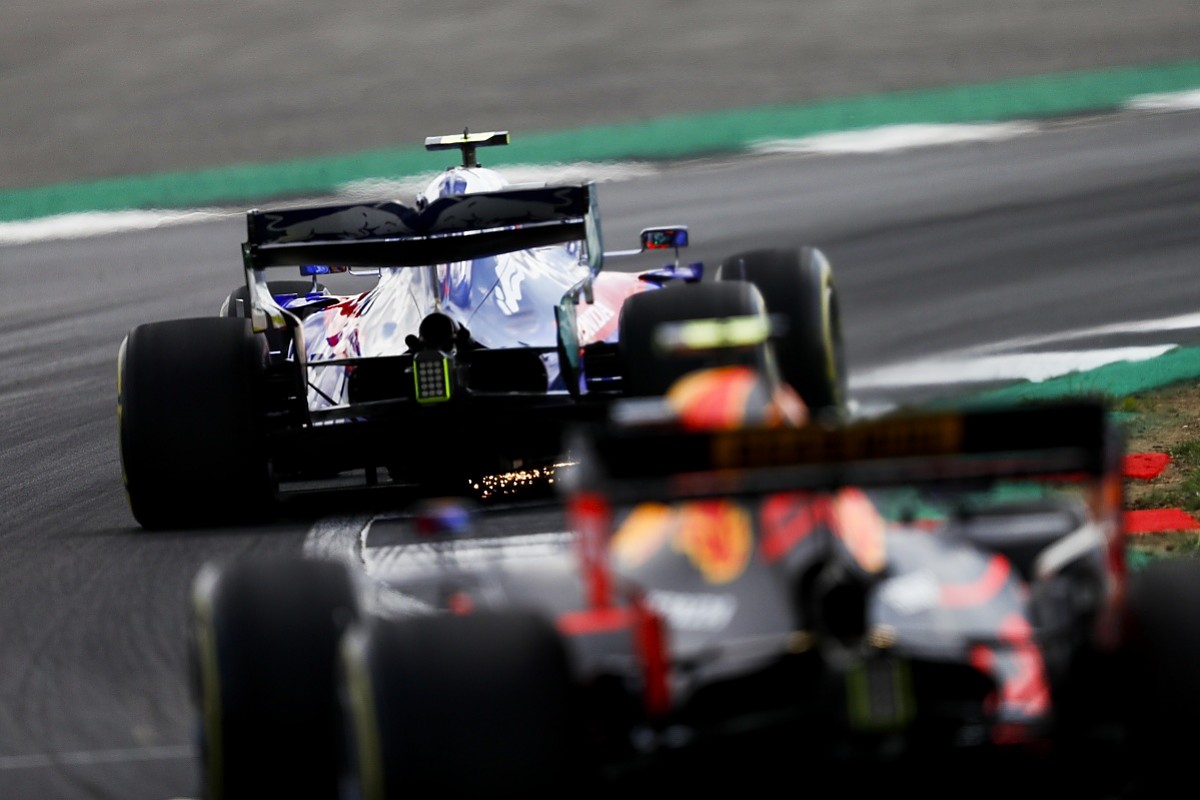 This may sound like being too glass half-empty about Albon's chance, but it is just realistic. The risk is very high with a move like this.
Verstappen replacing Kvyat at Red Bull for the 2016 Spanish GP is the obvious example of how good it can be when it goes right - but nobody expects Albon to win in Belgium on his Red Bull debut. And Verstappen had most of the season to learn the Red Bull ropes thereafter.
If anything, the likelihood of anything from Spain 2016 being repeated is the consequence it has on the driver being dropped.
The absolute worst case scenario could leave Red Bull without any internal option at all
Gasly did well at Toro Rosso but Red Bull admitted another season there would have been preferable. He was thrust into the senior team as a response to Ricciardo's unexpected departure to Renault - not unlike Kvyat making the step to Red Bull when Vettel joined Ferrari for 2015. And, continuing the comparison, now Gasly follows Kvyat in being dumped back to the junior team mid-season.
Kvyat sometimes appeared a shell of a person after he was demoted from Red Bull in 2016 and went on to struggle through '17, when he never found the heights he hit in his first stint in the junior team, let alone his podium-finishing peak with Red Bull.
Circumstances have conspired to give him a third shot at Toro Rosso this year, and he is using that opportunity well, but the fact is he is very lucky to get this reprieve. Will Gasly be so fortunate? Or will he slam face-first into the same wall Kvyat ran into in 2016-17, and collapse?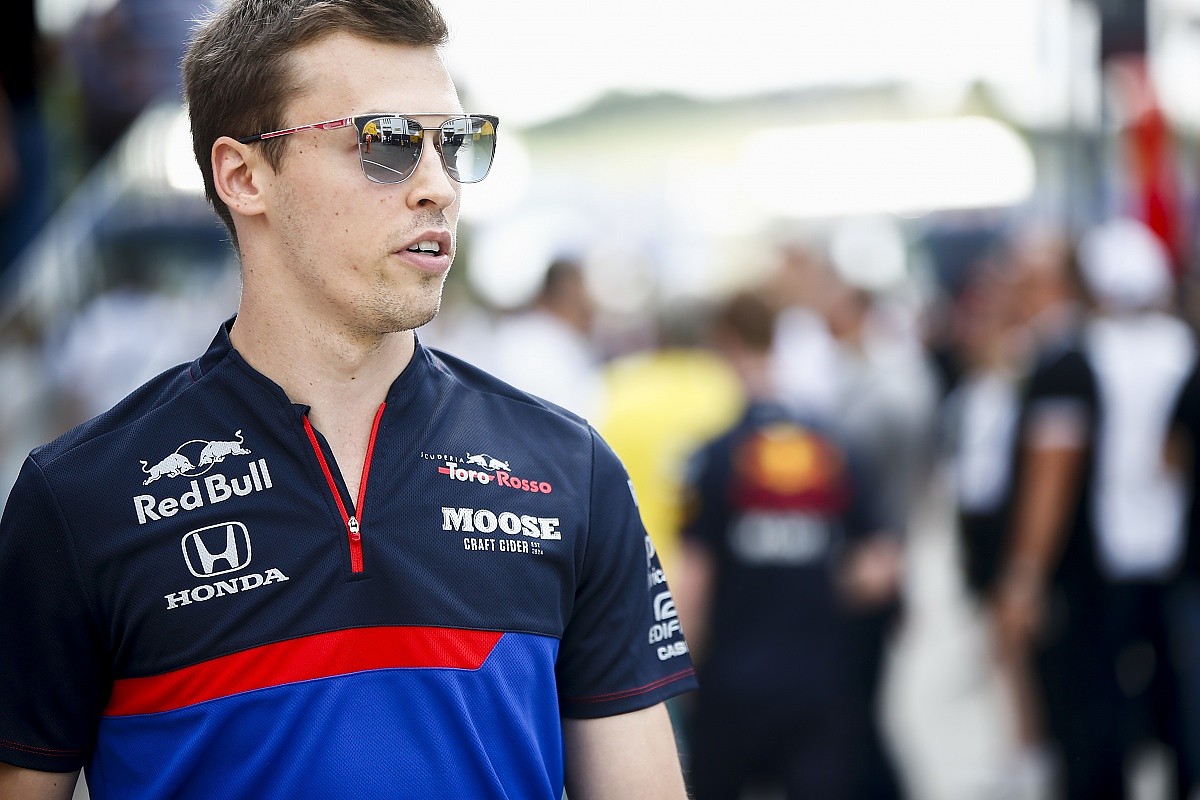 By promoting Albon and keeping Gasly in the fold, Red Bull will have plenty of data to assess Verstappen's likeliest team-mate options for 2020. All three drivers will have had time at the senior team, even if Kvyat's last race there was three years ago now. This move does provide valuable 'big team' experience for Albon, as well as let that team see Albon up close. Maybe Red Bull will see something, good or bad, that went unnoticed when he was carrying out his apprenticeship further down the paddock.
Red Bull hopes its bold action will pay off with an informed decision on its 2020 driver line-up and by extension the strongest possible option as it bids to challenge Mercedes and Ferrari for its first title since '13.
Yet the absolute worst case scenario could leave Red Bull without any internal option at all.
If Albon fails and Gasly suffers an irreversible mental knock-back, does that mean Kvyat wins the seat by default? And that is assuming he does enough over the rest of the season to convince Red Bull he would be any better than Gasly.
Therein lies the peril for Red Bull. Ultimately, its last driver-change bombshell in mid-2016 occurred because it had an other-worldly talent in its junior team and had an opportunity to thrust him into the senior team to secure his commitment long-term. The circumstances leading to the Albon/Gasly swap are markedly different.
If Albon rises to the occasion then Red Bull's extreme mid-season move will be justified. Red Bull knows the balance of risk vs reward better than anybody and will argue that continuing in the same vein with Gasly carries plenty of its own problems.
Call it a gamble, an experiment, a throw of the dice: however you label it, the second half of the season has been handed a brilliant plot-twist. But it's a twist that could backfire on everyone involved.