Red Bull should be going into the business end of the Abu Dhabi Grand Prix weekend with a shot at one final victory in 2018 - one that could have potentially made it a hat-trick had things worked out differently in Brazil.
While a repeat of the front-row lockout from Mexico doesn't appear to be on the cards, there is the realistic hope of the team qualifying better than the third row, and if Red Bull can do that, the pace appears to be there for it to mix it at the front as Max Verstappen did at Interlagos two weeks ago.
Esteban Ocon's attempt to unlap himself in Brazil put paid to that potential triumph, but Verstappen and Daniel Ricciardo ended up second and third fastest in Friday practice in Abu Dhabi - which raised hopes of Red Bull being in the mix again this weekend.
Winning, of course, is going to be difficult. Abu Dhabi is not the easiest track to overtake on in F1, but it's also not the hardest, so it's at least possible to attempt to gain track position with the assistance of the DRS if you have good race pace. It will be very difficult, but the early signs suggest that if Red Bull can get in front, it can stay there.
With Verstappen lapping within the same tenth as pacesetter Valtteri Bottas - a driver who will be desperate to take his last chance to eliminate the offensive 'zero' in his 2018 win column - and second fastest overall, Red Bull's pace looks decent enough. While it would be naive to overlook the evidence of this season and assume he can be as close on Saturday when Mercedes and Ferrari turn their engines up, it at least suggests Red Bull has enough single-lap pace to have a hope of escaping the third row.
Single-lap pace
1 Mercedes (Bottas), 1m37.236s
2 Red Bull (Verstappen), 1m37.280s
3 Ferrari (Raikkonen), 1m37.461s
4 Haas (Grosjean), 1m38.060s
5 Renault (Hulkenberg), 1m38.230s
6 Force India (Ocon), 1m38.402s
7 McLaren (Alonso), 1m38.725s
8 Sauber (Leclerc), 1m38.831s
9 Toro Rosso (Hartley), 1m38.957s
10 Williams (Stroll), 1m40.046s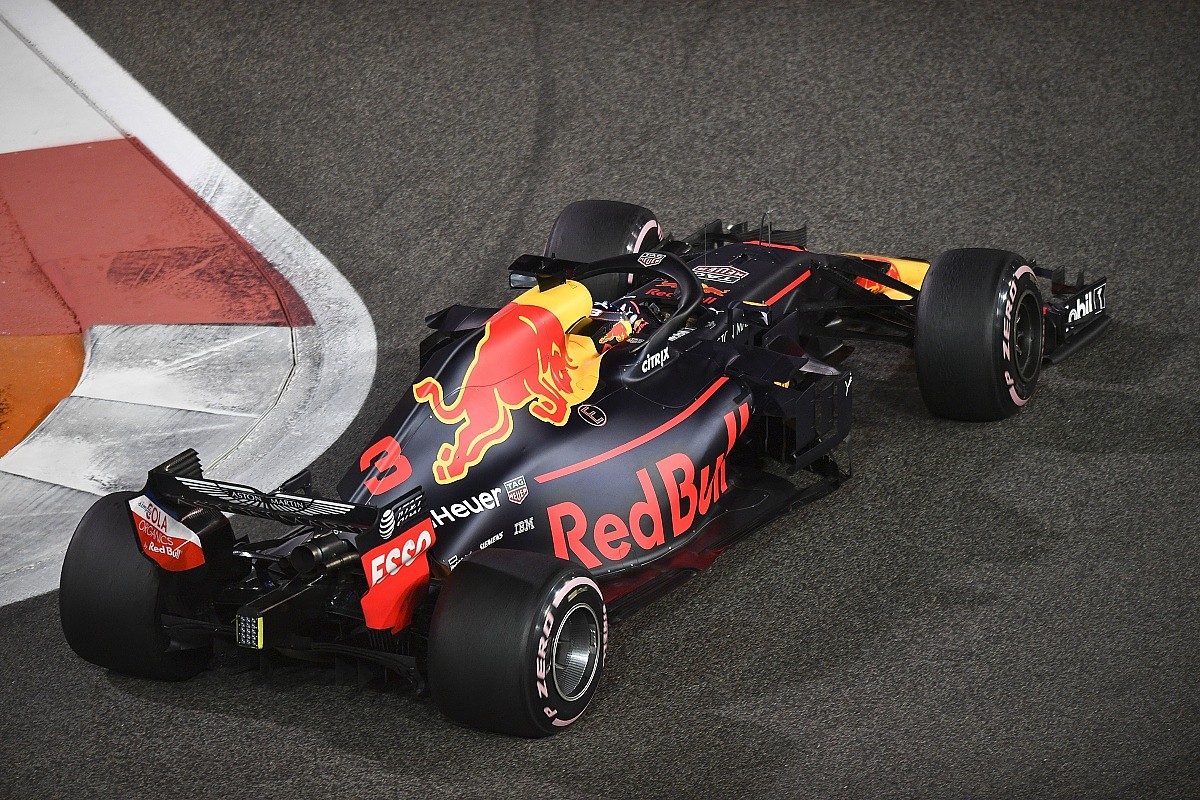 Both Red Bull drivers set their best times on their second fliers on the fragile hypersofts following a recovery lap. So, this confirms Red Bull's gentleness on the tyres - a trait it has had throughout 2018 and is partly down to the fact it's an easy car to get well-balanced - remains in play here.
Ricciardo, on his swansong outing for Red Bull, is confident of a podium shot. Remarkably, despite taking two wins he hasn't managed a second or third place this season, so even one of the two minor places would be a novelty for him.
"I don't know what's possible yet, hopefully somewhere on the podium," he said. "It looked pretty good today. We've always been pretty good on tyre deg, but the last few races we seemed stronger than the others and I think today looked alright as well.
Whatever happens in qualifying, Red Bull could have an advantage in terms of range, something that proved valuable for Verstappen in Brazil
"Sunday's going to be pretty tight. Qualifying is important, it's tricky to overtake here so hopefully we're there tomorrow and we'll have a good race Sunday."
On the long runs, there was nothing to choose between Red Bull and Mercedes. This is based on relatively short runs on the hypersoft, which most frontrunners would rather avoid having to use at all in the race if they can get through Q2 using the ultrasofts. But based on the performance difference between the two compounds, this could prove extremely difficult.
"The hypersoft is a lot quicker than we were expecting," said Pirelli's Mario Isola. "We were estimating a delta lap time of 0.9-1.0s, which is in line with last year. While it seems there is a bit more [of a gap], in the region of 1.3-1.4s, that means for qualifying it's very difficult to go through Q2 with the ultrasoft.
"If it is true that the top six are very close, it's also true that 1.3s is a lot, so I think nobody is going to take the risk of qualifying on the ultrasoft."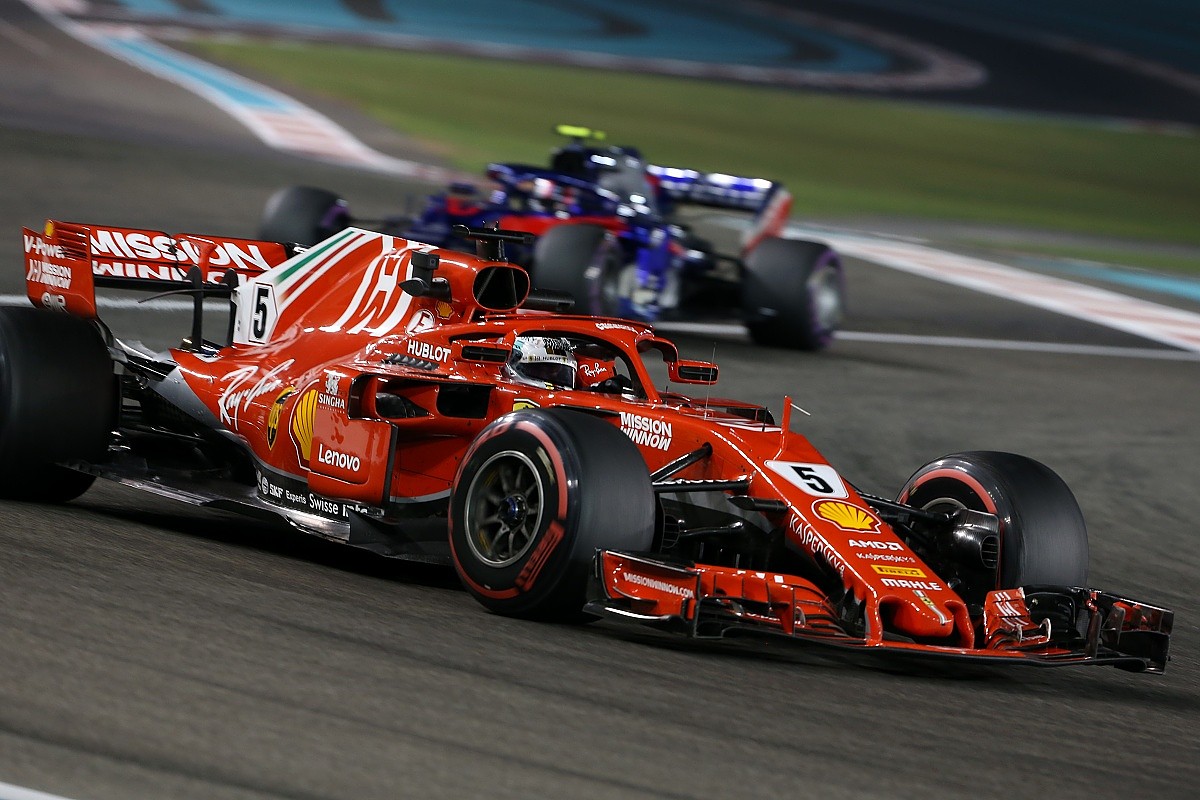 Based on five counting laps, with anomalies excluded, this is how the pace of the 10 cars stacks up on hypersoft tyres. Ferrari, it should be noted, did even shorter runs and its pace is not to be taken too seriously, save for perhaps pointing to it struggling to keep the hypersofts alive.
Mercedes, meanwhile, is using the controversial wheelrim spacers that aid the temperature management of its rears, which could be helping it here. Unsurprisingly, it's the serial tyre managers that show well in this list, with McLaren and Toro Rosso handy in the midfield, although Renault has had its troubles on that front this year and looks strong. Single-lap pacesetter Haas, meanwhile, often lurks down the order on Friday long-run pace but proves to be better in the race.
Long-run pace
1 Mercedes (Hamilton), 1m43.988s
2 Red Bull (Verstappen), 1m43.992s
3 Renault (Hulkenberg), 1m44.461s
4 Ferrari (Raikkonen), 1m44.704s
5 McLaren (Alonso), 1m45.367s
6 Toro Rosso (Hartley), 1m45.389s
7 Force India (Ocon), 1m45.443s
8 Haas (Grosjean), 1m45.527s
9 Williams (Sirotkin), 1m45.947s
10 Sauber (Leclerc), 1m46.029s
On the long runs, teams were battling graining, but at which end of the car this was happening varied. Red Bull, for example, struggled more with the fronts, while on the ultrasofts it was the rears that were more of a challenge. But this will improve as the track continues to rubber in over the weekend.
While the hypersofts won't be used much in the race, if the top six drivers do not manage to get through Q2 on the ultrasofts, as Isola suggests they might not, then it will be performance on this tyre that sets up the race. Whatever happens, Red Bull could have an advantage in terms of range, something that proved valuable for Verstappen in Brazil.
But for any teams struggling with set-up, possibly including Ferrari after a so-so day, there is little time to accumulate more knowledge to fix it. With Friday's first session of limited value because of the high temperatures, and Saturday's practice three also taking place in the afternoon - while qualifying and the race are in the late afternoon and into darkness - teams need to make their decisions based on what they learned in second practice on Friday evening.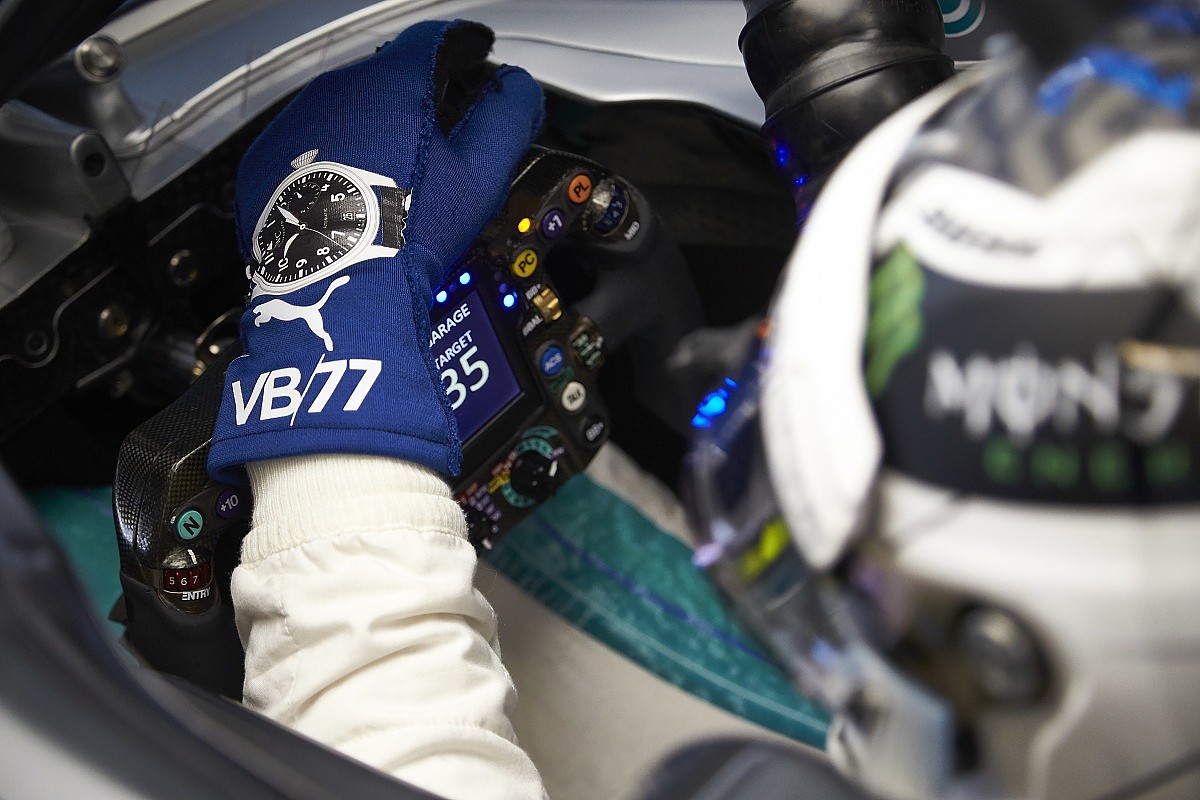 "FP3 is a great chance to get confused," said Bottas. "If we make set-up changes now, it's very difficult to try it out in FP3 so we need to anticipate for the evening session. We definitely learned a lot from the evening session during the short runs and long runs, so [there are] plenty of things we're going to adjust - but only for the evening, not for the day."
"If it's a six-way fight, which potentially it could be, then it's going to be a fun race" Daniel Ricciardo
So, what does this tell us about Red Bull's chances? Well, it should have won at Interlagos and traditionally Abu Dhabi is a slightly more competitive track for the team. It's not generally been a massive step forward, but throughout the V6 hybrid era its single lap pace has always been closer to the front than in Brazil by at least a small, but significant, margin.
Verstappen described Friday's performance as "better than expected", so the mood within the Red Bull team seems positive.
Hamilton, who is chasing his 11th win of the season to match his personal best haul - set in 2014 - summed things up pretty well when asked if it was Red Bull that was the bigger threat, rather than Ferrari.
"It always shows that Red Bull are really quick in practice, then not so quick in qualifying, then quick in the race," he said.
It would be a surprise to see a Red Bull on pole, but the question is whether the expected Sunday pace rise gives Verstappen, or perhaps even Ricciardo, a shot at gaining track position and one more win at the end of the team's 12-season relationship with Renault.
"The low-fuel running, there's still some things to clean up," said Ricciardo in his verdict on the day. "I wasn't completely happy, but we're still close enough I think.
"We've got a good base to work from and we don't seem too far off at the moment, so [it was] a good day. Hopefully it stays the same in the next 48 hours and hopefully Sunday's going to be exciting. If it's a six-way fight, which potentially it could be, then it's going to be a fun race."