This article first appeared in F1 Racing magazine
- the world's best-selling F1 magazine
.
Subscribe to F1 Racing today
"Racing. That's about it." Kimi Räikkönen is a straight-talking man. So his perfunctory explanation as to what convinced him to sign up for two more years in Formula 1 with midfield Sauber, having been dropped by Ferrari in favour of rising star Charles Leclerc, is characteristically to the point.
By the end of 2020, Räikkönen will be 41. He doesn't need the money, he doesn't need the hassle... and he has made it very clear that he doesn't need the media scrutiny. Yet his insatiable appetite for competition remains.
Don't mistake the monosyllabic replies, the stone-faced expression, or even the lack of success in recent years for a lack of enthusiasm. As Kimi puts it, he's going back to Sauber, the team where it all started for him way back in 2001, "because I want to". It's that simple.
Räikkönen returns to Sauber older and wiser than the fresh-faced upstart whose mere presence in Formula 1 that season proved so controversial. It required special dispensation for a driver straight out of Formula Renault to be issued with the requisite superlicence to make the huge step up to grand prix racing, and many believed he shouldn't have got it.
But Kimi Räikkönen was, and still is, a very special case.
The impressive talent that burned so brightly during the first decade of the 21st century - one that moved Michael Schumacher to ask the Sauber team who was this unknown driver sharing the Fiorano test track - has faded to something steadier.
But Räikkönen, with his unique brand of anti-charisma, remains one of the most popular drivers on the grid. He has also been a dependable presence at Ferrari alongside Sebastian Vettel in recent seasons.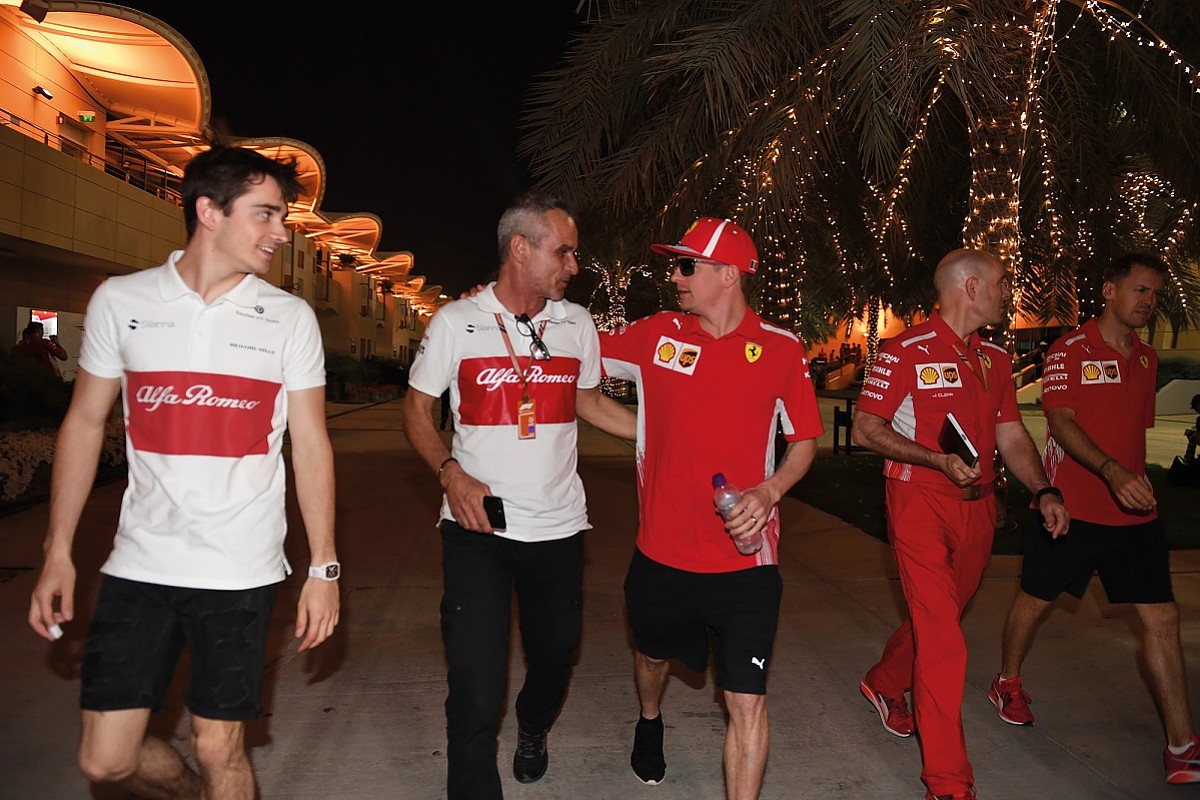 The respect for Kimi within the Scuderia is staggering.
Not only is he their last world champion, an honour he secured 11 years ago, but he's also enormously valued for the precision of his excellent feedback and for how well he gels with the rest of the team.
He is held in such high regard, in fact, that Ferrari abandoned their tradition of brief press statements detailing driver comings and goings to pay glowing tribute to his contribution.
"It's a great chance for Charles, but also it's sad to know that Kimi is not there any more" Sebastian Vettel
"The way we wrote the press release was absolutely intentional," Ferrari team principal Maurizio Arrivabene later confirmed. "We were using a different style, breaking a bit the rules of Ferrari, that is normally going to communicate this in one line, giving also tribute and respect to Kimi for what he has done with us and wishing him the best for the future."
He's certainly going to be missed by his team-mate Sebastian Vettel, who insists results aren't the only - or even the most important - measure of Räikkönen's contribution.
But of course he would say that, for in addition to being his friend, Kimi poses no threat to his leadership at Ferrari. Even so, Vettel is sincere in being complimentary about Räikkönen.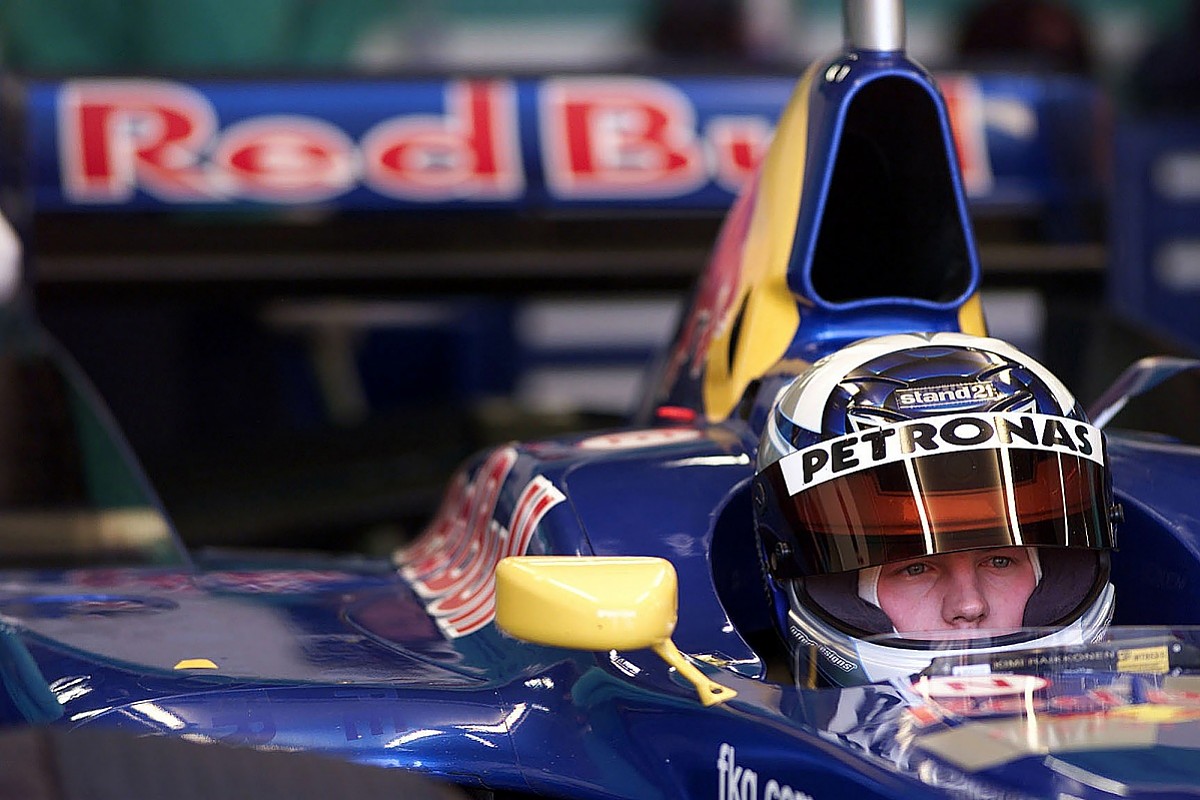 "One thing you can express is numbers and results and so on, but that's not the most important thing," says Vettel.
"The most important thing if you are team-mates is the respect that you have for each other, or the degree of bullshit going on between each other. With Kimi it has been zero from the start, and I don't think it will change until the end. It's a great chance for Charles, but also it's sad to know that Kimi is not there any more because I think we get along even though we are different. We have this mutual respect for each other."
Räikkönen's move to Sauber came as a big surprise even to Ferrari. When it was first announced, many assumed Ferrari's deep-seated appreciation of Räikkönen had led them to place him in the seat they control there.
In fact, this was a deal struck quickly between Räikkönen and Sauber once Ferrari had informed him, during the Italian GP weekend, that he would no longer drive for them. Kimi subsequently had just two meetings with Sauber team principal Frédéric Vasseur - and the deal was done.
Some also assume that Räikkönen has simply signed up for a few more seven-figure pay-cheques - but that's not the case. It's true that on occasion he has struggled to motivate himself when the car has not been to his liking, but overall he still has the desire to succeed.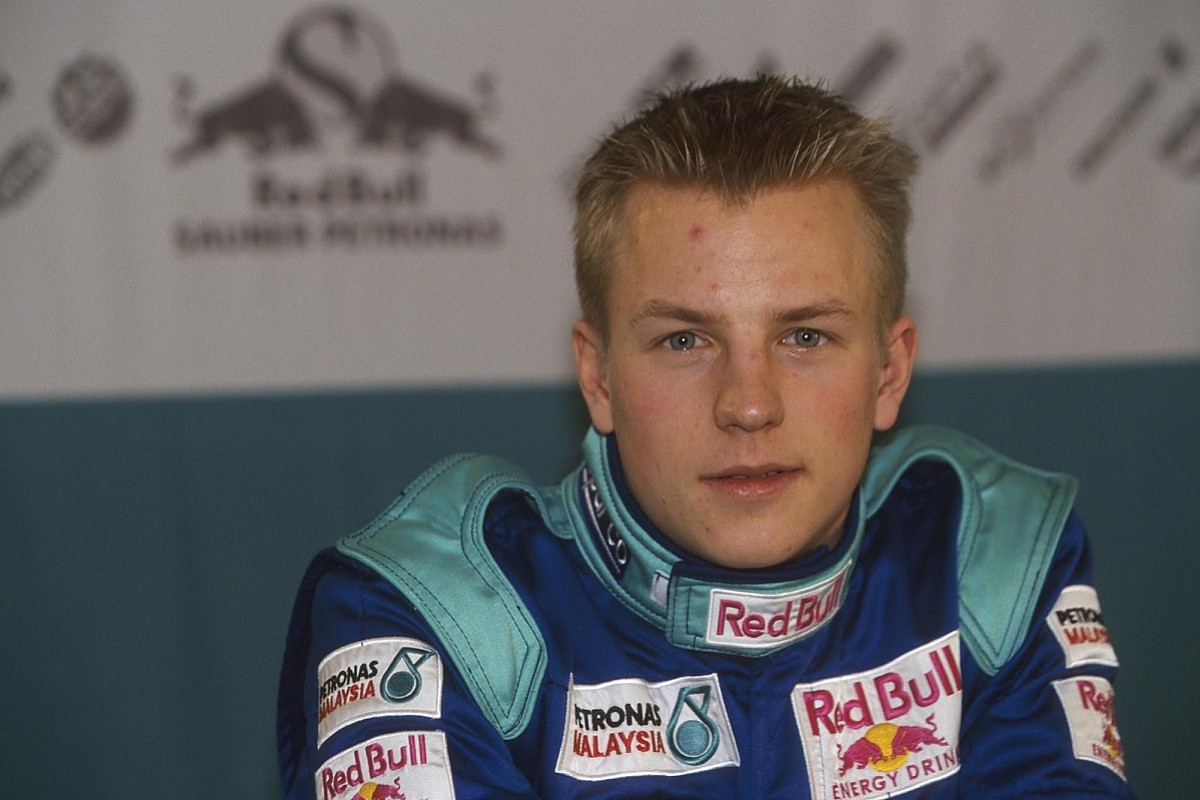 "Kimi wants to drive F1 cars; he loves it," insists Steve Robertson, Räikkönen's manager, who, along with late father Dave, was instrumental in getting Kimi into F1 in the first place.
"People are surprised because having driven for Ferrari for so many years most people expected him to retire, sit on his yacht, and enjoy the rest of his life. But he loves driving F1 cars, he gets a buzz from that. Kimi loves being on the edge. If he's not doing this he wants to ride motocross, but this is the pinnacle for him. And once we knew that it wasn't going to happen at Ferrari, he wanted to do a deal with Sauber."
There is a bit of a shift in this messaging. In recent years, it's been said that winning is Räikkönen's main motivation in Formula 1. And oddly, for a driver who went over five calendar years without winning - and one whose strike rate of 21 wins out of 102 podiums makes him more Mr Consistency than Mr Excitement - he has repeatedly stated that winning was his objective at Ferrari.
He wants to be part of the project, and this is probably much easier with us than someone else" Sauber boss Frederic Vasseur
At Sauber, winning races isn't a realistic proposition, and he's characteristically vague when it comes to explaining his new objectives in the midfield.
"Obviously the aim is always that [winning]," he maintains. "Is it realistic? Who knows. You can only aim for the best positions and see what comes up."
Frédéric Vasseur is no fool, and needed to be convinced that Räikkönen would do more than just turn up to play. While Kimi isn't especially talkative, he has displayed a clear interest in the situation of a team who are rebuilding after a period of dire financial peril.
And they're doing well, with title sponsorship from Alfa Romeo, an ever-closer relationship with Ferrari, and now a world champion driver, so there's the chance to build on an encouraging 2018 season.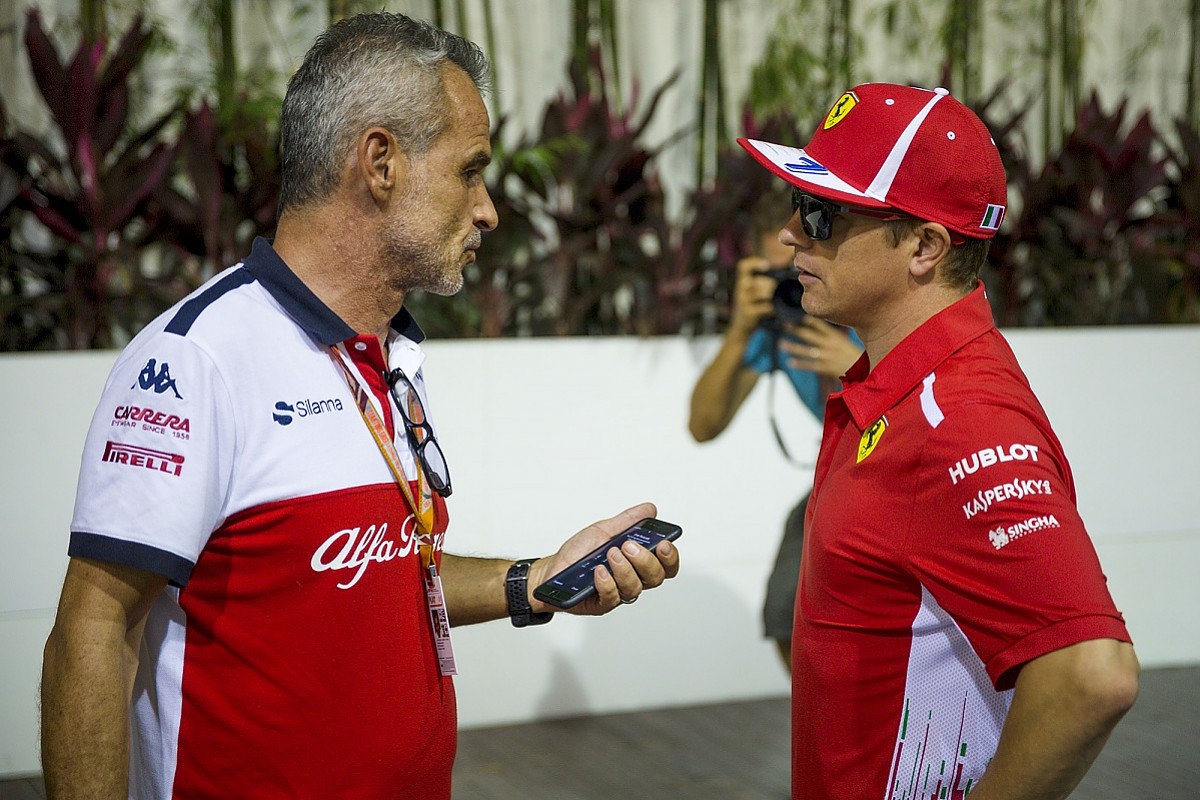 "Kimi convinced me at the first meeting of his motivation," says Vasseur, "because he was just focused on the good questions: 'What is the simulator position?' 'What is the relationship with Ferrari?' 'How is the team running?' 'Who will be the chief engineer?' 'Where are we with the next car?' He was just focused on this; the questions were just on performance.
"I loved the approach, and I know that if he has this kind of approach, he will be very supportive with us.
"He loves racing, and I think he will enjoy it like this - he will be able to spend more time with the team and come to the factory. The first time we talked, he said: 'I can come to the workshop.' He wants to be part of the project, and this is probably much easier with us than someone else."
Realistically speaking, Räikkönen's challenge will be to get the car into Q3 on its good weekends and to score points consistently. How well he will rise to the challenge remains to be seen, but Sauber are a team with whom he has a great affinity.
He never forgot the opportunity he was given by the team, and over the intervening years would often pop down to the Sauber hospitality unit for lunch during race weekends.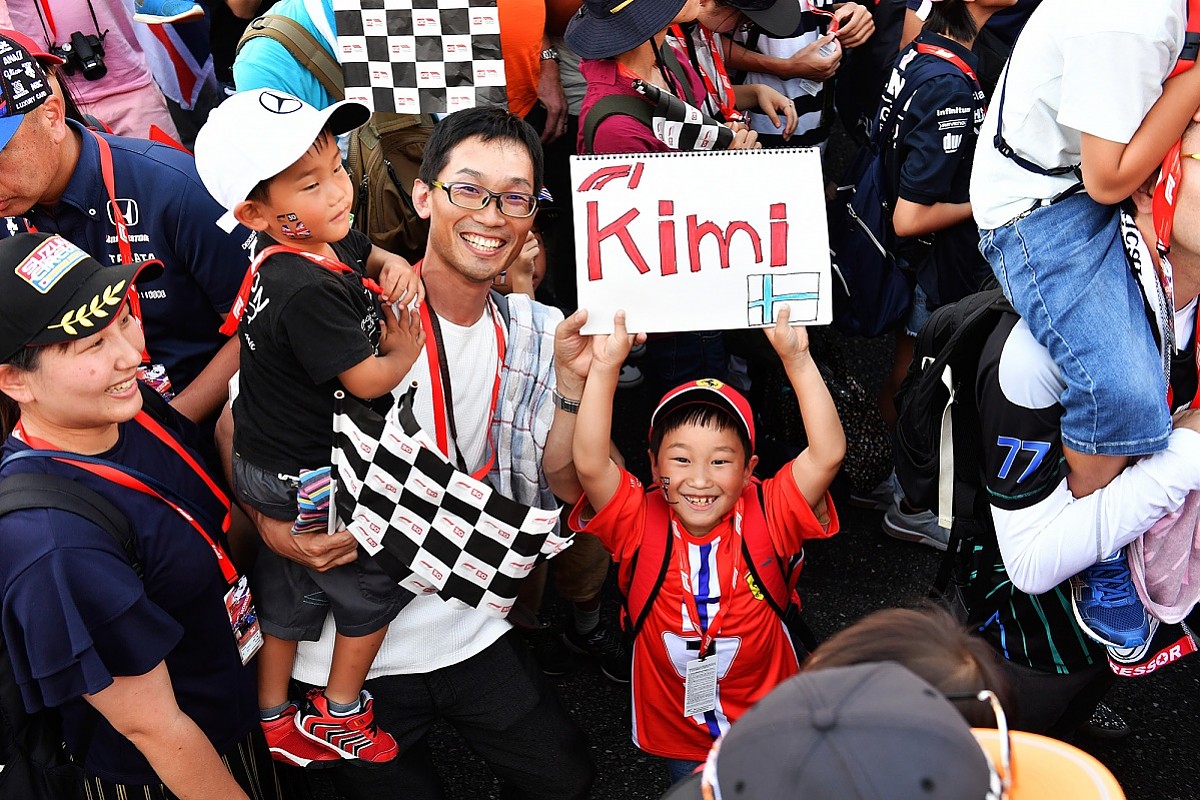 Some personnel from his first season are still working for Sauber, and they're excited about Räikkönen's return.
Most of the employees don't go back that far, and will be fascinated to see how the reality of working with Kimi compares with the myth, because from the outside he is still indubitably an enigma.
Everyone has what might be termed a 'game face', a character they adopt in a working environment, but in the case of Kimi Räikkönen the contrast is extreme. At the circuit, he is quiet, with many who have worked with him for extended periods of time saying they would exchange only a handful of words.
But in his own time, when he is relaxed and enjoying himself, those close to him report a more garrulous, easy-going character with a good sense of humour. A different personality altogether.
He's still sure to be a popular figure among those working on his car. There are plenty of stories in circulation about his first stint with Sauber, including tales of some legendary nights out with his then work-mates.
After all, he is, at heart, a mechanic himself. And, with a few exceptions, most who work with him talk of Räikkönen as a loyal and likable character.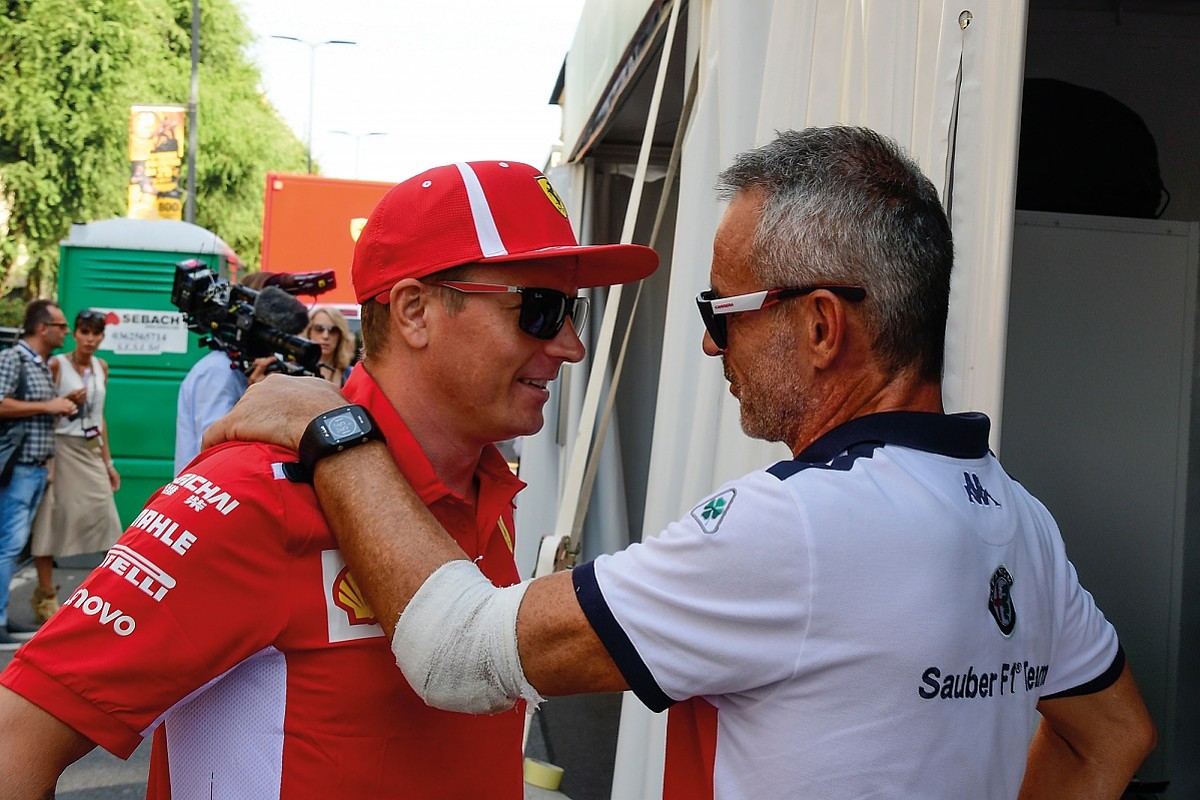 One rumour that can be dismissed is that he has gained some kind of stake in Sauber, or has started on the path towards a management role with the team.
Räikkönen has scotched the rumour, making it very clear that this is an arena of little interest to him. He already has a team, the IceOne motocross team, which competes at world championship level.
He has also long held a stake in the Double R Racing team (Räikkönen-Robertson), which currently competes in both British F3 and F4. The team is run by the well-respected Anthony 'Boyo' Hieatt, an engineer with a lengthy record of success in junior single-seaters, who believes Räikkönen's interest in the realities of running race teams is underestimated.
Whether you favour the hard-living James Hunt-style Kimi, or the quieter family man, he offers a hint of something for everyone
"I spent a good amount of time at the British Grand Prix with him, and [Double R Racing] is the only thing he talked about," says Hieatt.
"What people don't realise is that he likes the nuts and bolts of motor racing. He likes the private jets, too, but his job was as a kart mechanic and that's never changed.
"Motocross is part of Kimi's relaxation; he's got his own track in his back garden! When you're riding a motocross bike, nothing else matters. It's total mental freedom. I imagine that appeals to him."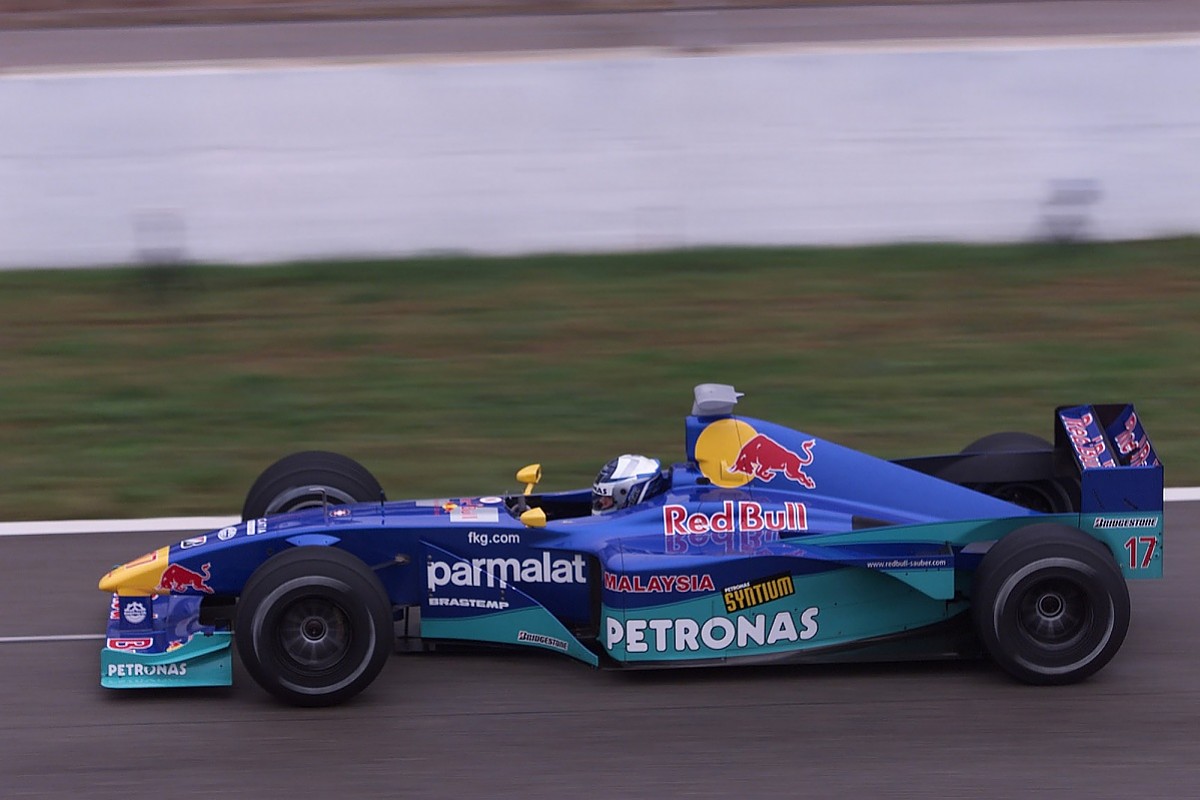 It's this simplicity that has won Räikkönen such unstinting affection from his fans. Unlike other drivers, he doesn't play games, and he doesn't self-mythologise.
What he does is to race hard, race clean, and offer the kind of blank slate that allows everyone to project their own favoured qualities onto a driver who reveals so little of himself to the outside world.
Whether you favour the hard-living James Hunt-style Kimi Räikkönen, or the quieter family man with two children, he is a driver who offers a hint of something for everyone.
What cannot be doubted, though, is that Räikkönen still gets something out of F1. How much he has to offer to Sauber is a question that will be answered only once the new season kicks off, but given the quality of drivers available, it has to be assumed that the team considers him a valuable asset - even if his most competitive days are likely now behind him.
As for Räikkönen himself, unless you are part of his inner circle you can never really be sure what motivates him, what drives him.
You can only follow the hints, the insights offered from those who know him, and the simple fact that nobody would put themselves through two more gruelling years of competing in elite sport unless they were truly motivated to do so.
But that's the point of Kimi Räikkönen: he's not answerable to anyone other than himself. And if he's satisfied he's joining Sauber for the right reasons, that's all that matters.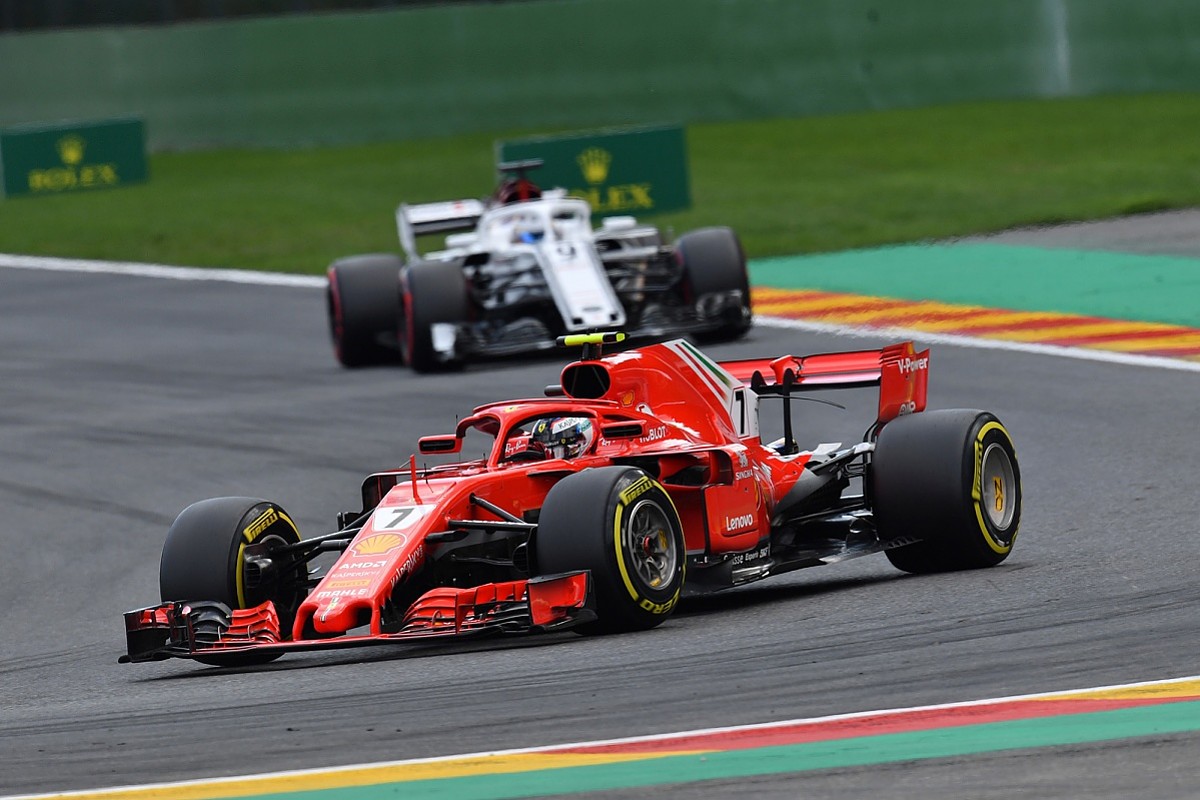 ---
This article first appeared in F1 Racing magazine.
Subscribe to F1 Racing today