Circumstances outside of your control can relegate a moment of brilliance to nothing more than a footnote in history because it was all for nothing. Valtteri Bottas knows all about that, because that's been a big part of the story of his 2018 season.
Take laps 19 and 20 of April's Chinese Grand Prix, when the 28-year-old nailed a good in-lap and a mighty out-lap too. Combined with a stunning 1.83-second pitstop from his Mercedes team, that effort helped him take the lead from Sebastian Vettel with a brilliantly executed undercut.
Had he gone on to win the race - and there's every chance he would have done - this would have rightly been hailed as a brilliant piece of driving in the vein of Michael Schumacher. As it was, the timing of the deployment of the safety car rendered it moot because the plaudits instead went the way of Daniel Ricciardo after his storming drive from sixth to first.
The points table never lies, goes the saying, but in Bottas's case the bare facts of his 2018 campaign misrepresent his performances. He came into this season under intense pressure to prove he deserves a long-term place among the elite drivers, having earned only a one-year deal to cover his second season with Mercedes, and a glance at the numbers doesn't look good.
Hamilton leads the championship with 110 points, while Bottas is fourth with 68. That represents a drop from 84% of his team-mate's total haul in 2017 to just 62%. Hamilton has two victories, Bottas none. And when it comes to qualifying, Hamilton is four-two up. On paper, that's not the form that would earn him a place at Mercedes for 2019, let alone the longer-term contract Bottas understandably says he wants.
Scratch beneath the surface and the reality is very different, with Bottas looking likely to book himself in for at least another year with Mercedes. The average qualifying gap between him and Hamilton is just five-hundredths of a second, compared to just under three-tenths last year, while Bottas lost likely victories in China and Azerbaijan (to a late-race puncture).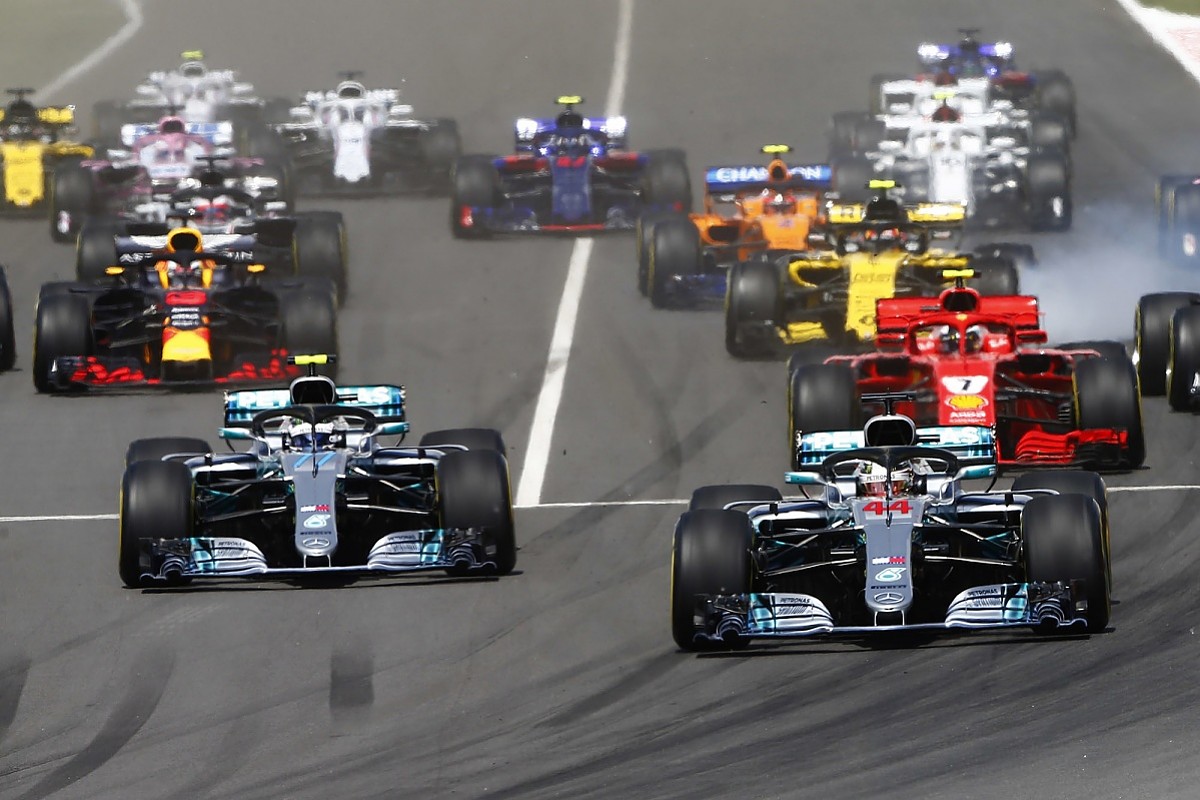 Save for his costly accident during Q3 in Australia, when he touched the grass in the middle of the first right-left flick and spun into the wall before going on to finish eighth, Bottas has had a good year. And even that moment was unfortunate given that, at most tracks, it would not have been punished.
"It was a mistake and sometimes you go just a little bit wide onto the runoff area and that's it," says Bottas. "This mistake cost us points, but it's just a mistake and those things happen, I accept it completely.
"Other than that, I've been happy with my performance and how things have been going for me. I always want to do better and it's a shame the points don't show it at the moment. I've not been the luckiest driver this year. It's a long season, so I just need to keep doing what I'm doing and it's going to get better."
"The performance losses to Lewis last year sometimes were big, but I feel I've been able to be really close and this year sometimes I feel quicker"
What Bottas has been doing is raising his game. And it's not necessarily his peaks that are rising, because they were already pretty high. He instead focuses on eliminating the low points. With the exception of the Australia crash, his weakest performance was probably at Monaco, where he qualified 0.209s off Hamilton and ran fifth for the whole race - hardly a disaster.
"I continued where I finished the end of last year," says Bottas, who took two poles and a win in the final two grands prix in Brazil and Abu Dhabi. "When you start the second year with a team, it's a very different feeling and it makes it more straightforward. I've been able to focus on the weaknesses I've had and different issues I had in different races, whether it was my driving style or set-up direction, how I was managing the tyres - fine details here and there.
"The performance losses to Lewis last year sometimes were big, but I feel I've been able to be really close and this year sometimes I feel quicker - and that was the case at the end of last year. From every struggle I've had, I've always managed to figure out why I was slow and I've been able to change something about the way I drive or set up the car."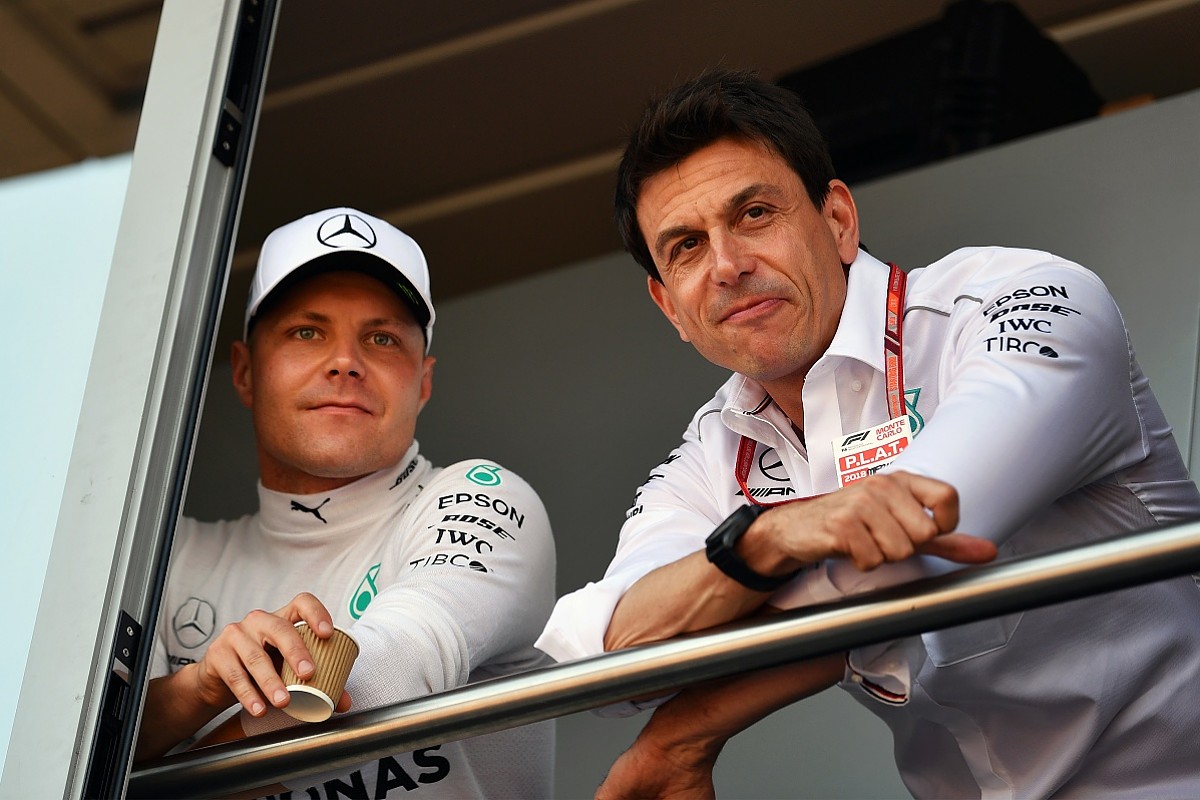 It's easy to underestimate just how big a deal it is to change teams, even if you don't do it as late as Bottas did ahead of the 2017 season following the shock retirement of world champion Nico Rosberg. Given the complexity of the current generation of F1 cars, even the best drivers are on a steep learning curve to adapt. Allowances must be made for a driver to make a step in their second year thanks to the ability to exploit the tiny details of set-up that vary from team to team and car to car.
"Changing teams was a bit bigger than I expected," admits Bottas, who raced for Williams for four seasons before getting his big break. "If you change team, of course you can get it right and have a good race immediately, but in the long term you will see if you still have work to do. Getting all the new information when I changed teams, it was mid-January, and there was a lot of new information, which I think at some points kind of overloaded me.
"Some weekends, I struggled because I missed something with the set-up of the car, then I learned again. That process I felt drained a lot of energy out of me, especially that hectic beginning of the year. Things started to go well, then I had more difficult times and I honestly felt quite tired at times, especially towards the end of the year."
By way of example, take the rear differential. Countless adjustments can be made to the settings to influence the car dynamically over the lap.
"It's separated for corner entry, mid-corner and exit," says Bottas. "If I speak about the entry, we can open the diff early but we can also change the shaping, how quickly it opens and how much it opens. The same for mid-corner, we can limit if it's completely open or if there's a tiny bit of pressure, and at the exit how it reacts to when we get on the power, how quickly the diff locks again and the shaping of that.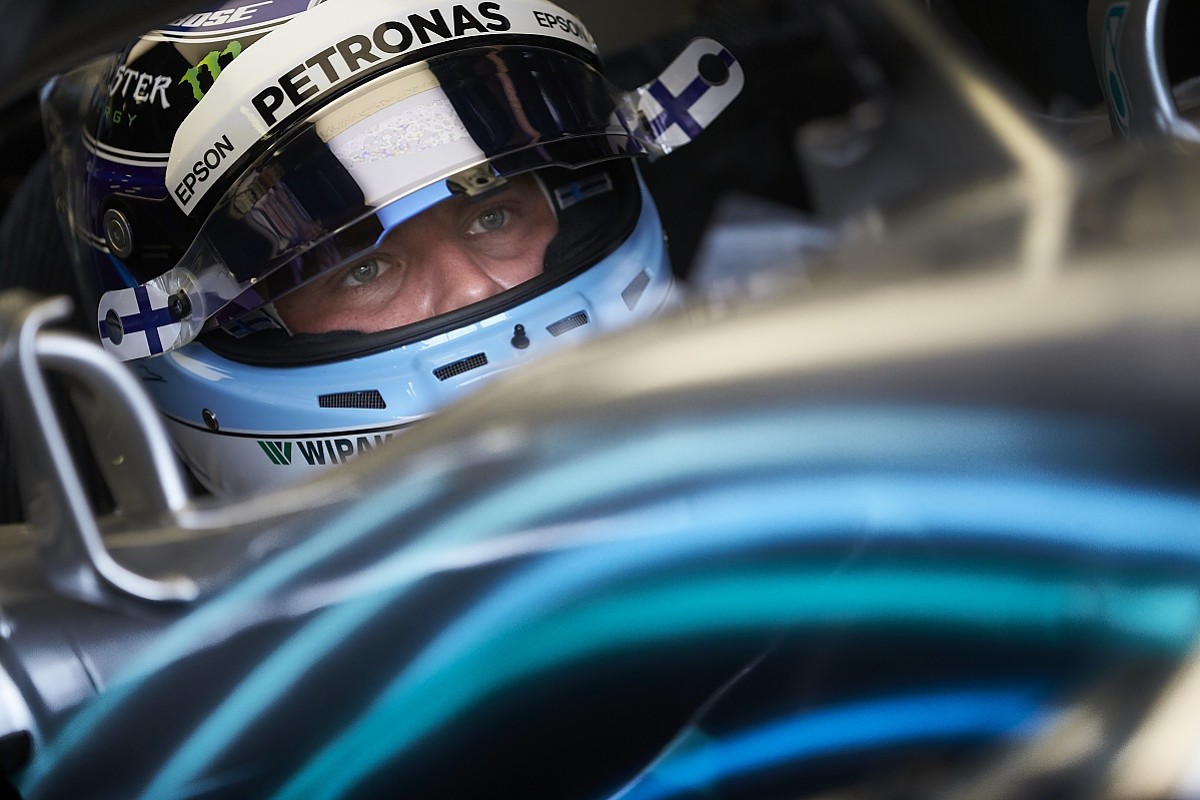 "Every corner is different, every approach to the corner is different and that means the diff behaves differently. We are constantly tuning those, but that's only one of the set-up things we're trying.
"We have a lot more set-up options with the car than we had with Williams. For me to figure it out, how to set up the car and what is the best compromise and also how many changes you make during the lap, was the next level."
So on a technical level, Bottas's depth of understanding has grown, but he's also more secure in his needs within a top team. Having been thrown in alongside Hamilton, a driver on his way to a fourth world championship, inevitably the junior partner tended to follow the set-up direction. But he's become increasingly happy to go his own way.
Bottas is often able to get more out of the car when it's at its worst
"Towards the end of last year, we figured out that sometimes I need to be stronger on what I want with the car rather than always chasing the theoretical best set-up or copying Lewis's set-up," says Bottas. "This year, we've always ended up a little bit different on the set-up, but I wouldn't change it after the race because, for me, that was the better way to go."
While Hamilton has a precise knack for rotating the rear of the car around the front end to perfection, this isn't something Bottas excels at in the same way. But he has generally been stronger at low-grip tracks where the front end doesn't allow so sharp a pivot. He deals well with a car with a little understeer, and at times last year was having to force the issue too much, leading to him working against the car.
Bottas himself points to Spa, the first race after the August break, as a weekend that showcased a weakness he had when it came to the way the tyres behaved. He wasn't able to make the most of a car that needed to work in both the fast and the slower corners.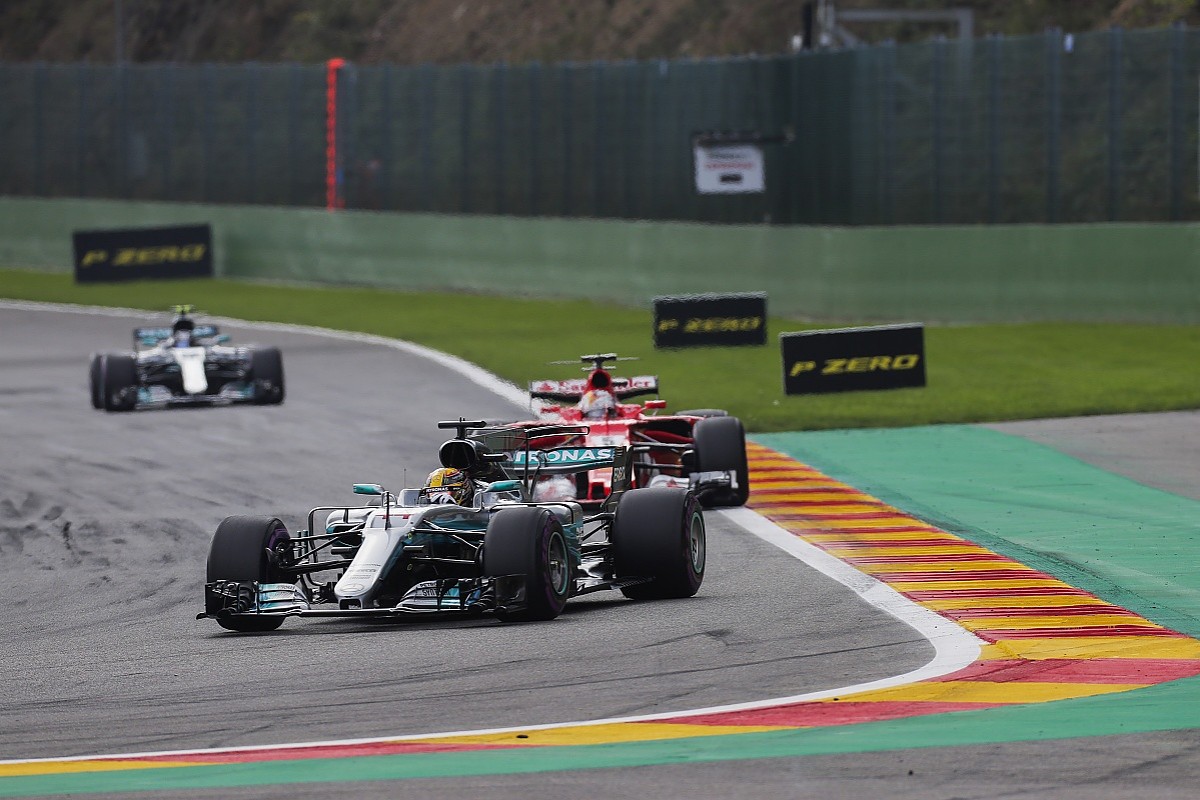 But the Belgian Grand Prix is also important because it was ahead of this race that Mercedes is known to have switched its focus to Hamilton's title hopes, despite Bottas only being 19 points behind. Bottas will not be drawn on this, but when he was told about this, his performances dropped. In the six races from Belgium through to the United States GP, even disregarding Monza where he was 2.279s off Hamilton in wet conditions, the average qualifying gap was half a second.
Perhaps what's most impressive about Bottas is that he's shown the mental fortitude to recover from that difficult phase during the second half of last season. When he crashed in Australia, team boss Toto Wolff, who was part of Bottas's management team before stepping down when Mercedes signed the Finn, warned that a driver suffering such a setback at the start of a crucial season could struggle to battle back. Yet in the next race in Bahrain, Bottas led the line for Mercedes and finished second.
Bottas is often able to get more out of the car when it's at its worst, but there are still a few question marks about whether he can reach the same peaks as his team-mate. After all, that bad run last season coincided with Hamilton being on the crest of a wave.
"That depends on the situation," he says of his ability to outperform Hamilton when Mercedes is struggling. "Lewis is also very good in terms of managing a difficult car sometimes, and sometimes I feel I am. There were many races last year when I felt the car was really tricky and Lewis was complaining as well, but then he could pull a really good qualifying lap out of it.
"It depends on the kind of issues we have. We do have slightly different driving styles; sometimes I can drive around it, sometimes he can, especially with the quite difficult car we have had this year."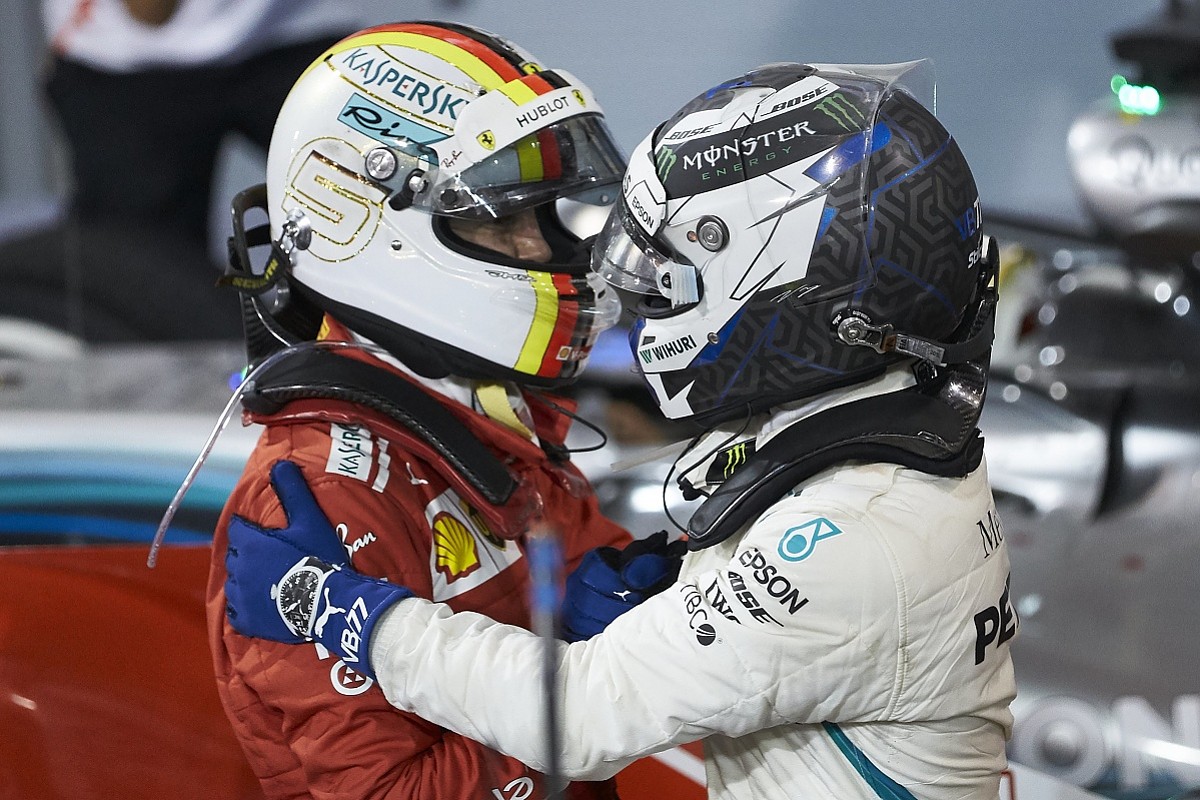 One question hanging over Bottas remains his killer instinct. After the Bahrain Grand Prix, where he had a chance to launch an admittedly aggressive move on Vettel on the last lap to win, there were legitimate questions about whether he should have forced the issue.
That's fair enough, given the need to find that sharp edge is something that's been open to question at Mercedes and Williams. Then again, were he to have clattered into Vettel as Max Verstappen did in the next race in China, what would we be saying about Bottas then?
Mercedes will not be in any hurry to re-sign Bottas. First, it must complete its deal to keep Hamilton, something both sides have indicated should happen but has yet to be completed. Were Hamilton not to commit for the long term, or Mercedes feels it needs a cast-iron world championship winner as insurance in case he walks away after only another year, then a driver such as Daniel Ricciardo might appeal.
But after three intense years of intra-team warfare between Hamilton and Rosberg, Mercedes is clearly enjoying running two drivers who don't attempt to wage psychological warfare. Bottas is well-liked in the team, and if his performances continue at this level then there's no reason not to keep him.
"At the moment, I feel good and I've no reason why I can't perform like this or even better for the rest of the year," says Bottas.
If he does so, then there's no reason why he wouldn't get the chance to extend his stay at F1's pre-eminent team. After all, the only thing he's lacked this year has been good luck - or should that be the absence of bad luck that would have allowed him to add to his three grand prix victories.