When the BBC announced it had decided to end its deal to broadcast Formula 1 three years early, it came as no real shock.
The corporation is under pressure to cut costs across the board, with its sport division tasked with saving £35million in TV rights alone.
But it was a surprise to see Channel 4 swoop in and takeover the remaining part of the contract, especially given its very limited sports portfolio.
The BBC has had to make some tough choices with regard to which sports it wants to hang on to, and the move to cut F1 has highlighted its priorities.
Wimbledon, football highlights show Match of the Day, live coverage of the football World Cups and European Championships and the Olympics must be kept.
But each has done, or will require, an increased bid to secure its future.
The BBC will no longer be the host Olympics broadcaster from 2022 after Discovery won the rights, but must ready itself to bid to lease some of the rights back.
Autosport understands the money saved by ending the F1 deal early will be around £42million (£14million for each of the three years remaining), less a termination fee.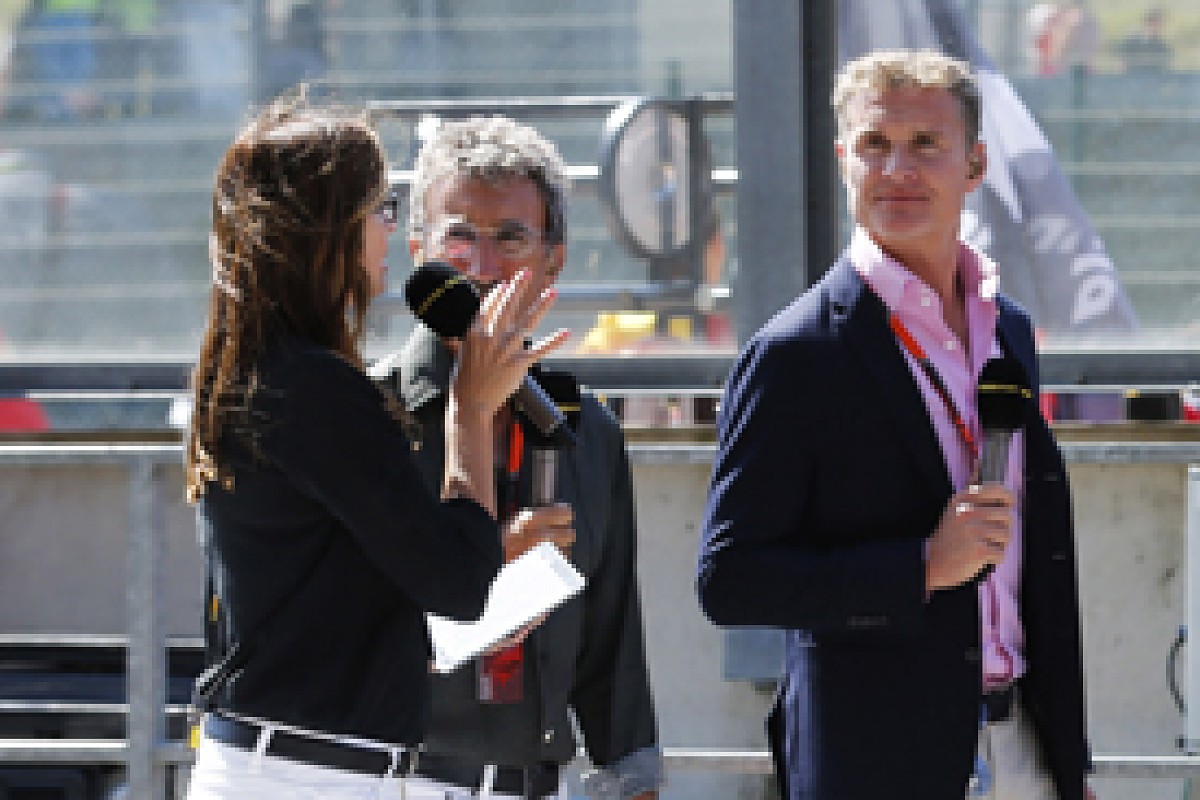 Suzi Perry, Eddie Jordan and David Coulthard fronted BBC's coverage in 2015 © LAT
Had the BBC moved to a highlights-only offering, the savings from sports rights and production costs would have been minimal.
That a deal with Channel 4 was agreed in a reasonably short space of time goes some way to showing how much F1 boss Bernie Ecclestone values the series being broadcast on free-to-air TV.
The state-owned channel has form producing sports programming, particularly horse racing, while it's coverage of the 2012 Paralympics was impressive.
It also won a BAFTA for its innovative coverage of the cricket, when it had the rights in the early 2000s, and has the funds - without dipping into its budget for original programming - to be similarly innovative with F1.
However, its coverage of the World Athletics Championship, having wrestled the rights from the BBC for 2011 and 2013, was criticised and the BBC regained the coverage.
ITV had been linked with a move for the rights, having lost them to the BBC in 2009, but the broadcaster is also battling Channel 4 for horse racing rights from 2017 and it is understood that is a priority.
Although F1 fans without access to Sky have been forced to watch a combination of live and highlights races over the last few years on the BBC, viewing figures have remained solid.
This year's Canadian Grand Prix, for instance, drew a season-high 4.7million, with a peak of 5.6million, and Channel 4 will be keen to capitalise on that.
Channel 4 has boosted its chances of ensuring it is a success by financing the project in a way that allows it to show the races ad free, when it could have capitalised on income.
Sky initially had its live coverage sponsored by Santander. Channel 4 could look to follow that model to allow it to remain ad free for the long term while boosting its funds for programming.
It will no doubt have learned from ITV's experience in 2005 when it was heavily criticised for cutting away for an ad break in the final four laps of the San Marino Grand Prix as Michael Schumacher and Fernando Alonso were locked in a thrilling battle for the lead.
Given the haste of the deal, few details have been announced, but it is anticipated the broadcaster will aim to get through next year unscathed while planning to put its own stamp on coverage from 2017, a year which will be crucial if it harbours hopes of an extension.
The BBC's award winning F1 coverage will be missed, but it had to make a tough call, and on a practical level this deal does at least ensure F1 remains available to the masses.