The sceptics will say 'we've been here before'. After all, the last time an all-American team tried to enter Formula 1 from a base in the United States things didn't end well.
The stillborn USF1 project of 2010 aimed to put the Stars and Stripes firmly on the F1 map, using home-grown drivers and cars built and run from a base in North Carolina.
But the project hit the skids following repeated delays and funding problems, and folded before any car had even come close to turning a wheel in anger.
Now NASCAR team co-owner Gene Haas (based only a few miles away in the same area) plans to pick up that dropped baton and run all the way to the slot on the 2015 grid granted to his Haas Formula squad by the FIA last Friday.
It's been nearly 30 years since the unrelated Carl Haas ran Lola chassis in Formula 1, and although Gene is conscious of the spectre left by USF1's failure to launch, he is convinced his manufacturing business and NASCAR infrastructure will give him the cutting edge that USF1 lacked to get up and running.
"USF1 was basically a start-up that had no resources whatsoever - it didn't have a racing team," explains Haas, who co-owns his NASCAR operation with triple Sprint Cup champion Tony Stewart.
"They took on a huge challenge. I admire that they took that challenge, but I'm partner with Tony Stewart in a very successful NASCAR team, I have a machine tool company that can build the most sophisticated machines in the world and I have a 180mph rolling road. So I have a lot of the resources and basic infrastructure necessary to succeed.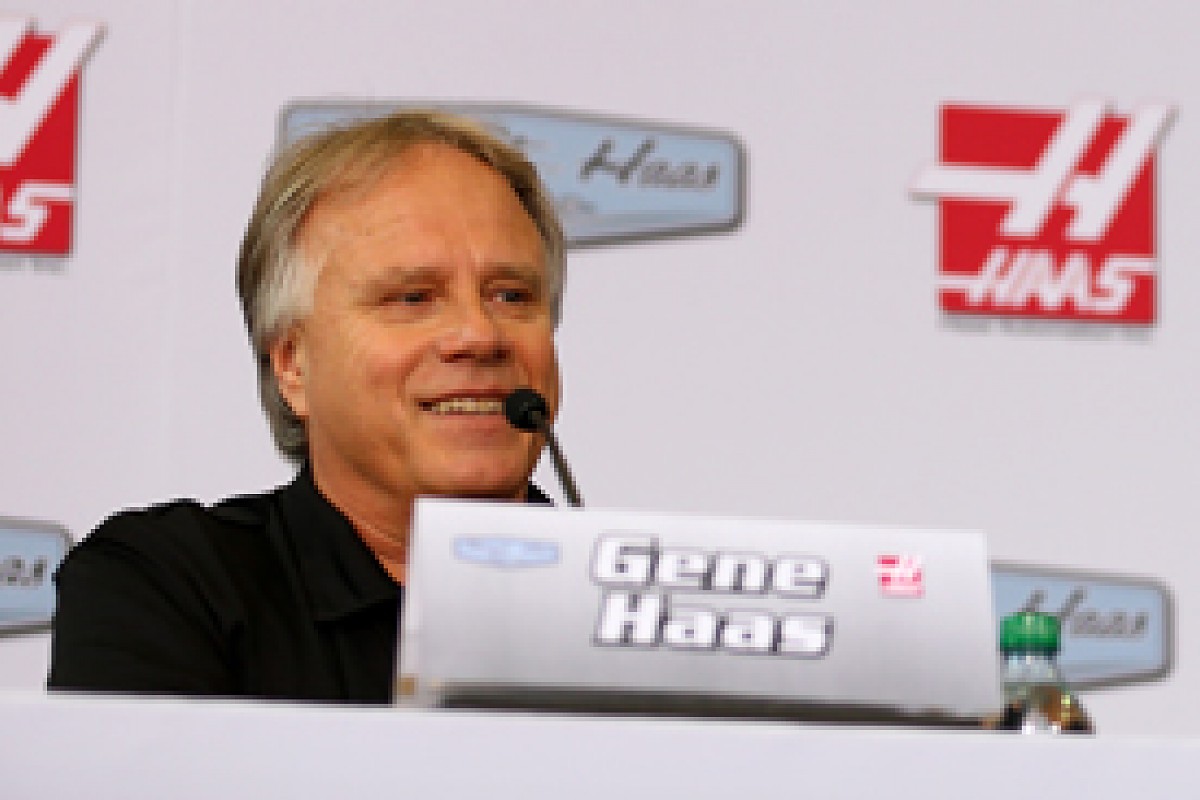 Haas is aiming to be on the grid next year
"USF1 didn't have that. I have at least 50 per cent of the parts available right now to do what we need to do, so I think I'm a little bit further ahead of the curve than USF1 was.
"I feel confident we can fill the remaining bits of the puzzle and be successful at this."
The remaining pieces that Haas refers to are the chassis/engine combination, and the drivers (the hope is to pair a racer with experience of the current power units with a young American driver with "great potential").
Haas has made no attempt to gloss over the fact that his operation is a racing team, not a constructor. That's why he hopes to tie up with a chassis partner (probably Dallara), powered by either a Ferrari or Mercedes engine.
The team has had conversations with both manufacturers, and given both only have three of the maximum four engine deals per marque done for next season (on account of McLaren's defection from Mercedes to Honda), there is potential for both to supply Haas's team.
"We're going to do something similar to NASCAR, where we partnered with Hendrick Motorsports, which we can rely on," explains Haas. "Let's face it, we're new at this, there's going to be a long learning curve, and to say we're going to sit there and know what's going on with these cars in a year or two is not reasonable."
LOW-COST PHILOSOPHY
Haas is aware of the huge expense involved in operating an F1 team, but is confident he and team principal Gunther Steiner (of Jaguar and Red Bull fame) can utilise grand prix racing's current drive for greater efficiency (and possible but not yet agreed cost-capping) to run on a sensible budget.
"We have a budget - there are a lot of unknowns in it, but we know numbers for engines," says Haas. "We're going to lean as heavily as we can on partners. Our job is not to reinvent the wheel, our job is to race cars and win races. Yes, it's expensive, but the numbers I've seen are reasonable. Too many teams throw money at it - we're not going to be doing that. We're going to have our own way of doing things.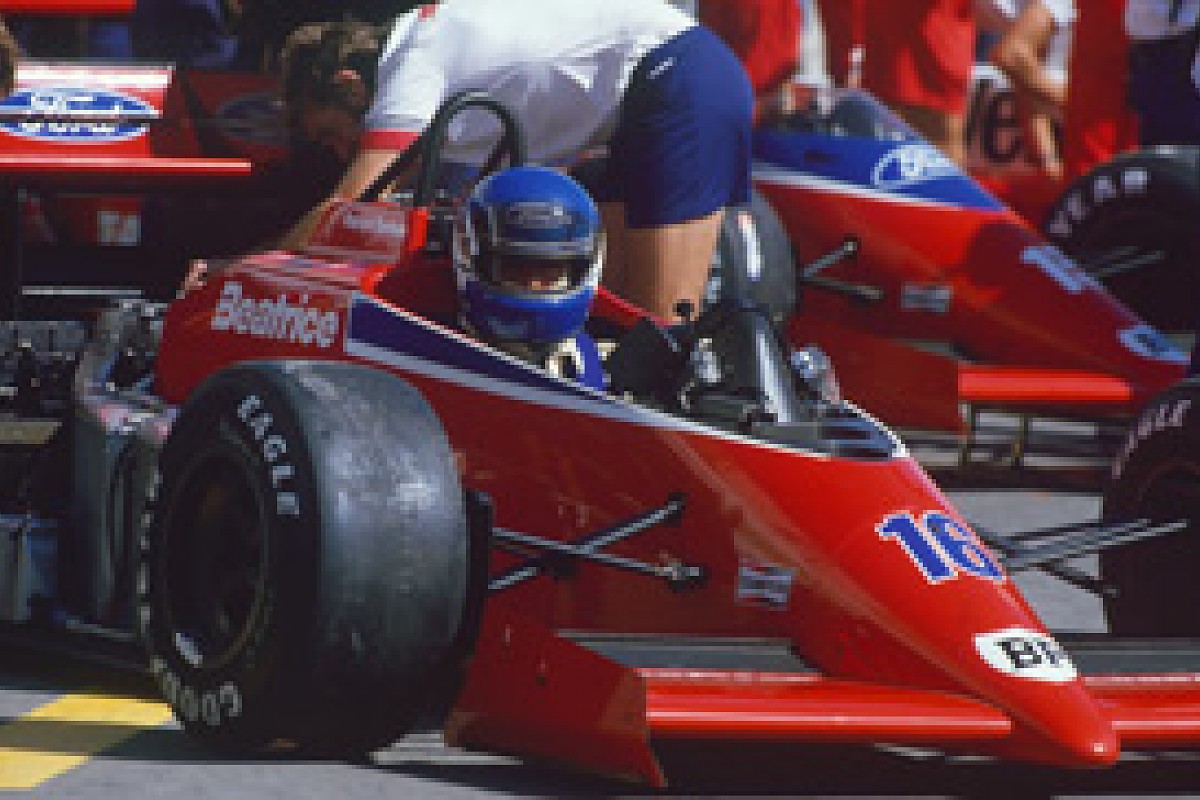 Unrelated Haas F1 team raced in the 1980s
"We understand racing and we're going to spend our money wisely and do it with an American flair for efficiency. A lot of people say it can't be done, but we do things other people say can't be done all the time. I'm not afraid of that. I'm looking forward to the challenge of trying to run an elite racing team without spending billions of dollars.
"It's a difficult challenge, but it's similar to what we do now, and I can't imagine it's going to be impossible. We bring four Cup cars to [NASCAR] races nearly every week. We have competent people who get that done. We won't be hoodwinked into hiring people who promise the moon and don't deliver.
"We're realistic about what we can accomplish, but in the F1 races I've seen there were a lot of similarities to the Cup garage as far as technical expertise goes, even though people will say F1 is far beyond that."
Steiner adds: "I've been in F1, and I've seen the waste. I wouldn't say all is waste, but you can do things better. You need to take one step back to take two forward.
"The regulations have changed in our favour - you can use more parts that other teams are using, you don't have to reinvent the wheel. We just have to be efficient."
EXPANDING HIS REACH...
The plan is to join the grid for next season with backing from Haas's own Haas Automation concern, but the chairman may defer until 2016 if he decides in the "next few weeks" that he can't be ready in time.
But whether it's this year or next, Haas is determined to make his American dream come true.
"This is something we've been working on for three years," he explains. "As things evolved, I saw a relationship between racing and machine tools (the main product of Haas Automation) that I wanted to pursue in Europe.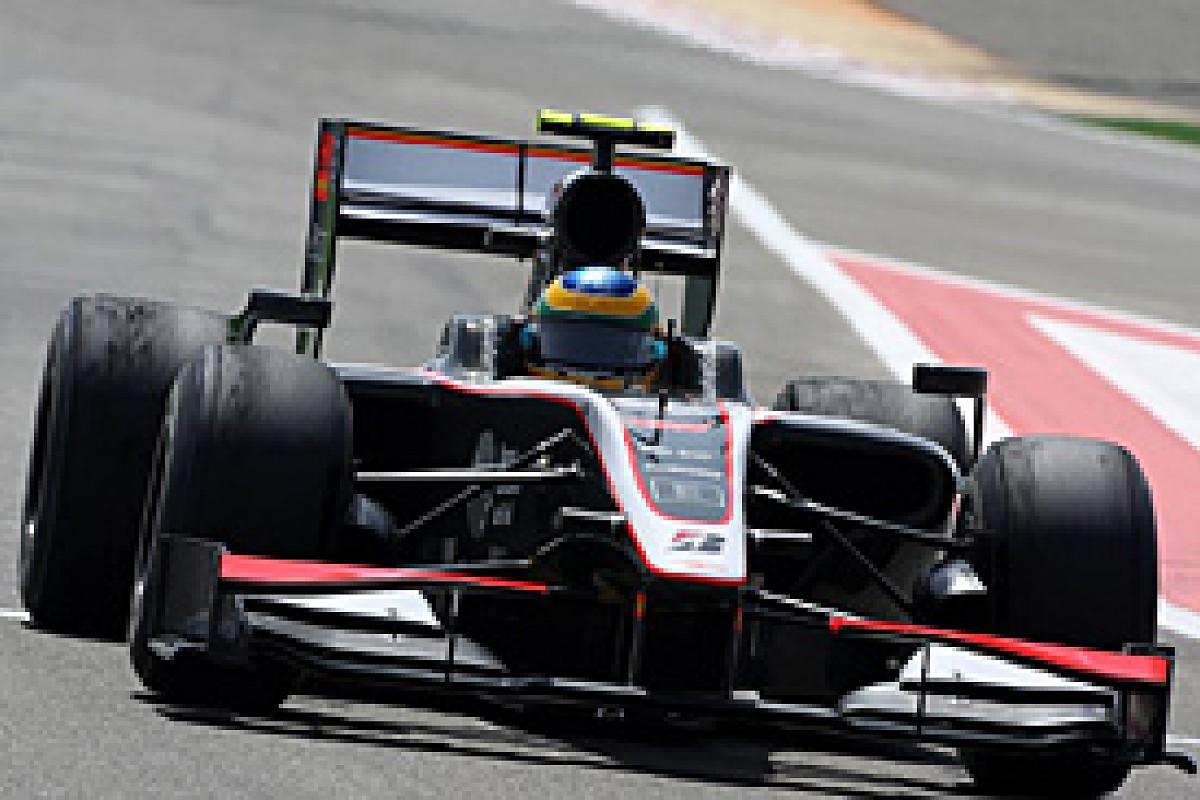 Dallara's last F1 car was the 2010 HRT © XPB
"Most of the sales in the world are going to be overseas in the next four to five years, and my goal is to change Haas Automation from a machine builder into a premium brand. I think F1 will provide that."
Although Haas won't set out explicitly to grow F1's American fanbase, which has suffered due to the popularity of other sports and F1's ill-fated dalliance with Indianapolis in the mid-2000s, he thinks there will be some obvious benefits to his team succeeding in GP racing.
"F1 is very interested in the US because we have the biggest economy in the world and they don't have much of a presence here," adds Haas. "Even a simple business plan would say that, if you're going to have a premium brand, you need to have the United States in your marketing plan.
"We will certainly help F1, but we won't help F1 if we fail. If we succeed, we'll bring a lot of new fans to F1."
... AND HIS OPERATION
The F1 squad will be housed in the same North Carolina base as the Stewart-Haas NASCAR team, but with expanded facilities. Once they are up and running together, Haas reckons his two operations can feed expertise into one another.
"We were in expansion mode at the Stewart-Haas Racing campus in Kannapolis, where we're adding a building - that will be the F1 HQ," explains Haas. "That's the first thing we're working on, and the roof going up now. That's a few months away.
"I don't have to spend $100 million on a wind-tunnel because I've already got one, so I'm already saving money, and I haven't even started!
"The buildings will be right next to each other, and the teams will share the wind-tunnel, CFD and the seven-post rig we already have. There's a lot to be learned about aero packages, but I'm hoping knowledge from one side can be transferred to the other.
"[But] people are the most important [element]. We can distinguish between people who know what they're doing and people who dream what they're doing."
CALL TO ARMS
Haas Formula has some big decisions to make in the coming weeks to determine its future, and recruitment will be a key part of that drive.
So now the watching world will wait to discover whether Haas can do the right deals with suppliers, and recruit enough key technical people, to finally end the long wait for a genuine American F1 team.
"Things have changed a lot since the last Americans were involved [in F1]," he argues.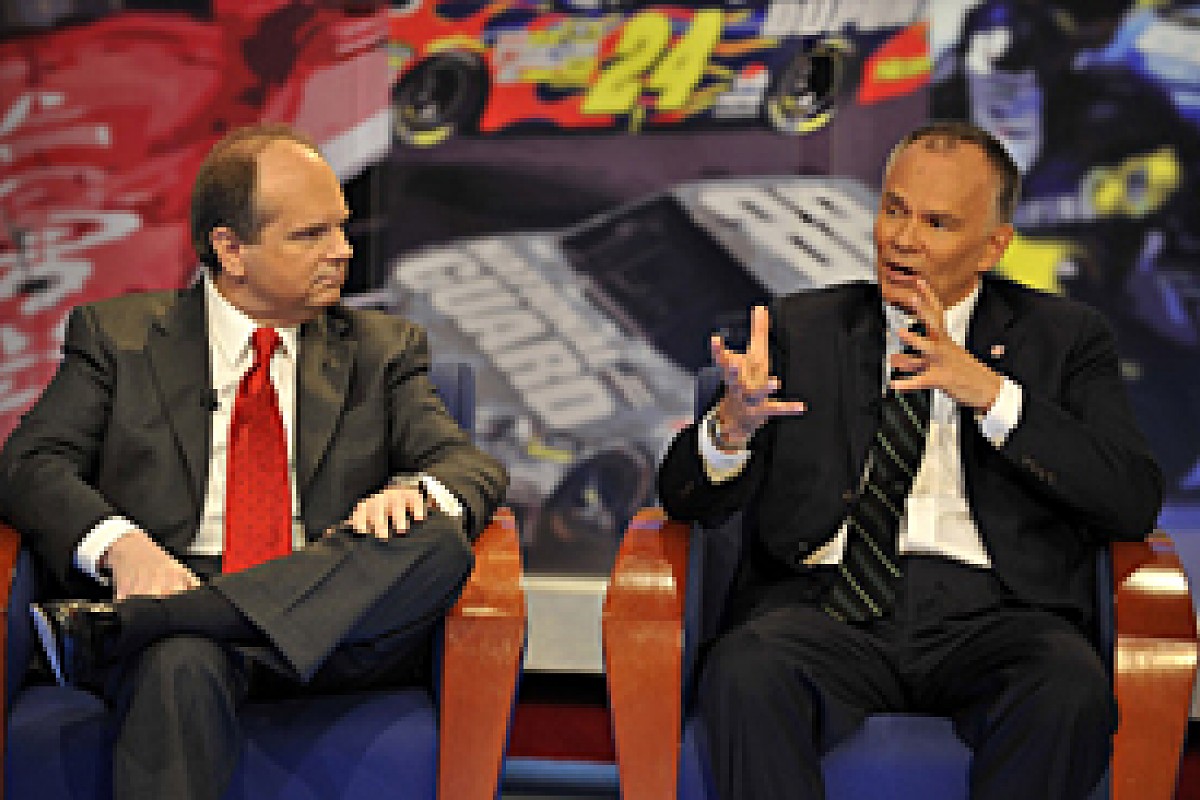 USF1 never even hit the track © LAT
"You get the impression that people think the European way of racing is so much more advanced than the American way, but we're the most advanced country on the planet, so I don't see any reason why we can't [compete]. It's just racing.
"To compete in a world market and win is very difficult, and that's something that's going to enhance the brand name of Haas Automation. We want to improve our standing in the world.
"USF1 lent a lot to the storyline that F1 is extremely hard to do, expensive to do, and Americans can't do it. I'm here to prove that we can do it, and can win at it.
"I wouldn't be doing it if I thought it was going to fail. The challenge is proving other people wrong. The satisfaction would be doing what other Americans have failed to do. That would be the definition of success."