This year's Formula Renault 3.5 grid is packed with Formula 1 reserve and test drivers. McLaren, Ferrari, Red Bull, Lotus, Mercedes, Force India and Caterham all have drivers on their books racing in the Renault championship this year. But this weekend, a man without a Formula 1 contract in his pocket will be getting behind the wheel of the 2010 world championship winning Red Bull RB6. And deservedly so.
Organisers of the Renault-backed series knew ahead of this season that the deluge of F1 contracted drivers would bring one slight problem with it: a clash of interests over the prize F1 tests offered by the championship. Deals were made to prevent anybody affiliated to a rival of Red Bull from getting the prize tests offered at the halfway stage and the end of the season.
It had the potential to reflect quite badly on the championship, as tests meant for the best in the series could end up going to someone in the lower end of the top 10. But thanks to the fantastic efforts of one Dutchman in particular, the RB6 outing at this weekend's Moscow World Series by Renault meeting has gone to a very deserving recipient.
Frijns has taken Formula Renault 3.5 by storm at times in 2012 © LAT
Step forward, Robin Frijns. At just 20-years-old, he has taken the sub-F1 category by storm at times this season, and is currently tied for the championship lead with ex-GP2 racer Sam Bird. The Briton technically leads the standings on countback, but his Mercedes F1 ties ruled him out of the Red Bull test. Still, Frijns has proved just as deserving, especially considering that just nine months ago he was still racing in Formula Renault 2.0.
This year, the step up in performance of the new FR3.5 racer has taken it to the brink of GP2 levels of pace. There were concerns that this would prevent graduates from the supporting 2-litre championship being able to make the jump, but Frijns in particular has blown that theory out of the water.
He was the star of pre-season testing, but his more experienced rivals assumed that was because they were working through a more methodical setup process rather than just adapting to the limits of faster machinery as Frijns had to. But then he won on the opening weekend of the season, and everyone had to take notice.
Since then Frijns has looked nothing like a rookie. He is already building a reputation as one of the toughest wheel to wheel racers in the field, although those to have fallen foul of his "nobody overtakes me around the outside" attitude feel he is too unforgiving.
Unsurprisingly for a newcomer who is so competitive, Frijns is not everyone's cup of tea. Some of his rivals have called him arrogant, while others have been harsher with their language. How to sum it up from the outside? Arrogance isn't quite right. 'Fierce determination' probably does the job.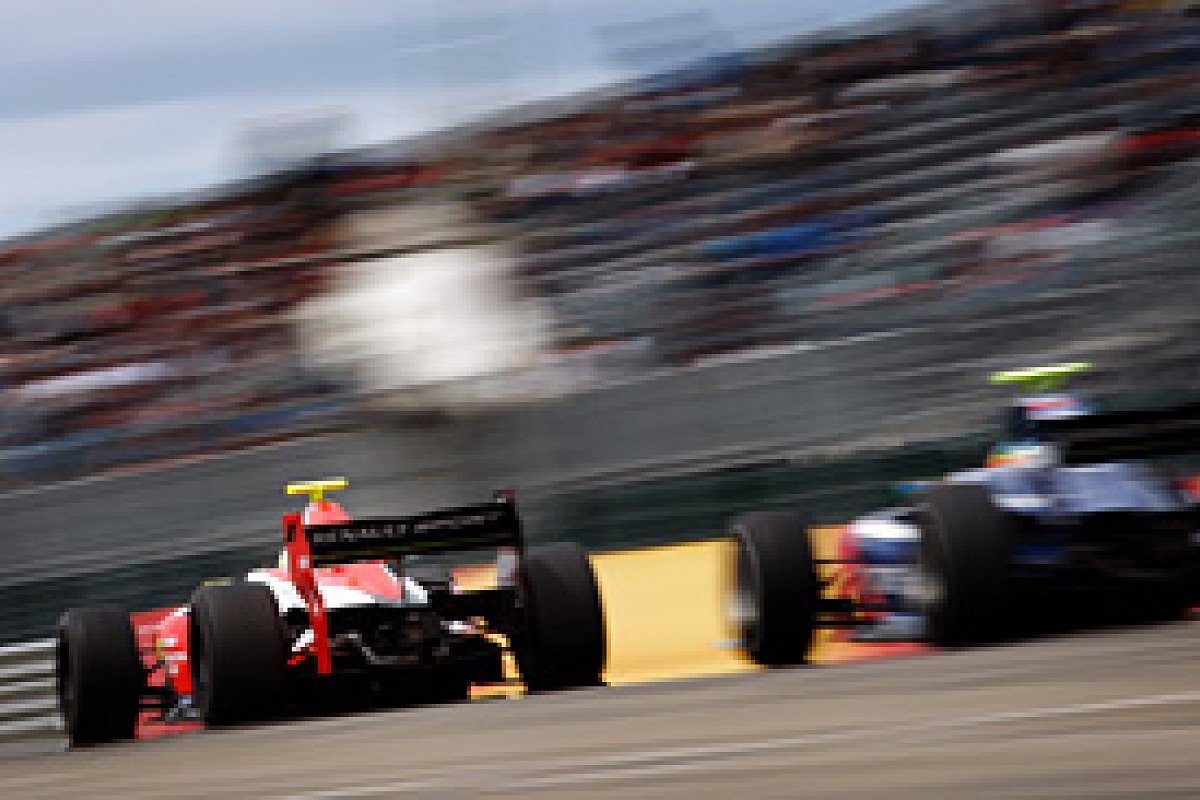 Fortec Boss Richard Dutton believes Frijns is doing an 'incredible job' © LAT
His Fortec Motorsports team found this out last time out at the Nurburgring, when Frijns snapped back at suggestions that he was responsible for their slow pitstop because he didn't prevent the rear wheels from spinning when the car was on its jacks. But despite his sometimes spiky character, his team cannot stop singing his praises.
"He's doing an incredible job," said Fortec boss Richard Dutton. "We've given him a good car and he just gets on with it. He's always up there.
"If you look at Bird and [Jules] Bianchi, who seem to be our two biggest rivals in the championship, they are coming here from two years of GP2, while Robin has moved over from racing the [Formula Renault] 2-litres. It's brilliant that he is able to fight with them."
In the early stages of this season Frijns wouldn't be drawn on suggestions that he was fighting for a championship as a rookie. But with four of the nine rounds down, he has changed his tune. And in response to claims that he is too wild, he points to his patient, if slightly frustrated, drive to third place in the Nurburgring, where he wouldn't risk a move on Nico Muller for second place because it was too marginal.
"I didn't quite expect to be a contender in the beginning," he says. "But if we didn't have any mechanical issues or problems, I would have always been at the front.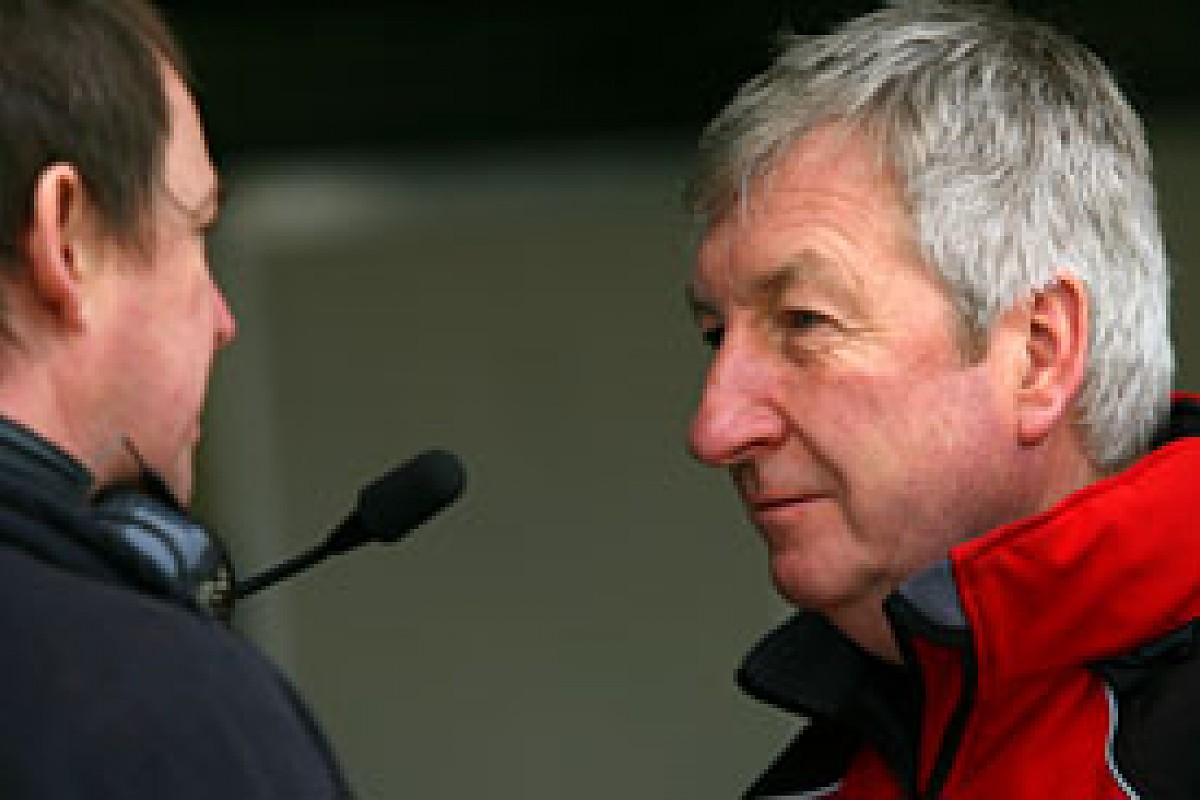 Despite his modest experience, Frijns says the title is now his goal © LAT
"Now, the championship has to be my goal. You always have to be consistent to win a championship; you can't make do or die moves. I could have tried a do or die move at the Nurburgring, but then you either crash or you are a hero. I don't do that."
Even when talk turns to his maiden run in a Formula 1 car this weekend (where he will get 25 minutes practice on Friday before performing a demo run on Saturday), he continues to speak like someone way beyond his tender age.
"Something like this is always nice," he says, trying not to let too big a smile crack through the steely face he puts on during race weekends. "This is my very first time in a Formula 1 car so it's very exciting."
So, with F1 track time so hard to come by, how hard will he be pushing to make an impression on the team that has won the last two world championships?
"I will just take it easy," he declares. "I am not going to shunt that car!"
He's not on the books of a Formula 1 team yet, but with so much pace in the car and maturity out of it, he can't be a free agent for much longer. The only question is which team will be at the front of the queue?