There are several ideas on the table for ways to change Formula 1 for the better over the next few years, with FOTA stressing the importance of creating a better show for fans, both at the circuit and watching around the world on television. One possibility that has not yet been considered, at least publicly, is that of heat races, as a low-tech, low-budget, high-return means of introducing another variable to prod teams to act like racers instead of technicians from British Aerospace.
Why heat races might appeal to Bernie...
...as a means of goading the teams out of their techno-stupor, is that in his days as a driver - he started scrambling on grass bikes in his late teens and moved up to 500cc Coopers, stock cars, an ex-Mike Hawthorn/Reg Parnell Cooper-Bristol and, by age 27, a second-hand grand prix Connaught - the records show that he won more than a couple of races at Brands Hatch by making his way through two or three heats to win the final.
On April 8, 1951, for example, there was an open challenge race, run by means of three seven-lap heats and a 15-lap final, in order to decide the Brands Hatch championship and the Junior Brands Hatch championship. Ecclestone won the last of these, which was open to members of the half-litre club, of which he was one. Heats were common practice in those early days of open-wheel racing at many circuits.
In Saturday night racing at dirt tracks all over America, heat racing is the rule, not the exception, and no one ever complains that there is not enough of a "show" at those venues.
Despite the fond memories Bernie may have of those 500cc races in his Cooper MKV, where he emerged victorious in the final heat, his polite but instant reaction to the heat racing suggestion was: "it's not Formula 1." And he should know. But is he correct, either historically or as a matter of substance, that heat racing is not right for F1?
The problem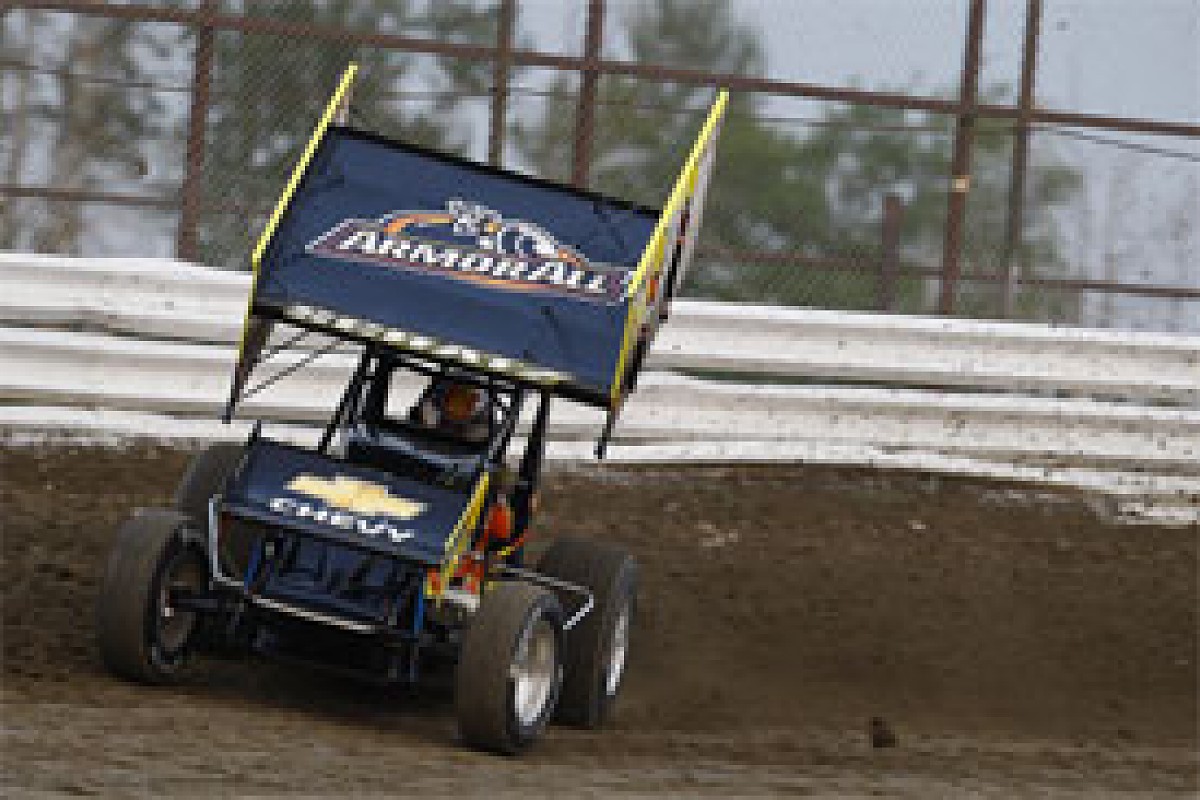 Heat racing is commonly found in short-track oval racing © LAT
Why is spicing up the show in F1 so necessary? To change the behaviour of the teams and drivers who, apart from in wet races, are stuck in position - victims of their own technology.
Everyone seems to concede that we cannot stand still, but wholesale design changes in F1 are years away and we are stuck with the current cars to a significant extent, which is troubling. Mark Webber is not what you would call an alarmist, yet after pondering the subject from his Red Bull cockpit in the Bahrain race, the blunt Aussie pronounced himself "pretty shocked by how hard it was to overtake" and found the whole event "boring", following Michael Schumacher and Jenson Button around for 48 laps, staring at their gearboxes. "There was nothing I could do to pass them."
Lewis Hamilton, F1's champion overtaker, has also expressed frustration with the current cars. After Malaysia, having started 20th and finished sixth after a video game-like start, passing several cars to bring him up to 12th place by the end of lap one, he remarked: "I don't know how many more of those kinds of races I can do." But at least Lewis tries.
On the weekend of the Malaysian race, even Bernie was sensing the need for more drama, urging the team principals on Friday to put their heads together to come up with solutions. "Don't be fooled. We have been lucky with the rain. We have got to do something," Bernie told the Daily Telegraph. "For the first time, the teams have realised they have to do something about it. We don't need reverse grids, we just need more overtaking."
We are at a point where F1 needs to face the fact that the cars are not as interesting as the drivers. Despite the efforts of the FIA's Technical Working Group over the last three years, we have ended up with a homogenised group of cars that can only pass one another if there are variables like KERS, rain, or differences in performance caused by tyre wear or track position. But it is clear from the evidence we have from the occasional bursts of exuberance from Hamilton and others that, if the field is mixed up a bit, excitement can be brought back, particularly if the drivers are induced to drive flat-out all the time, which is what the fans (and surely the drivers) want.
Heat racing, using super soft tyres in all heats, could provide a low-cost and immediate spur to the teams to push it, instead of the cautious and measured approach of chartered accountants, which seems to be their current mindset.
How do you make teams race?
The most innovative, recent and effective rule changes in F1 have been the tweaks to qualifying in the last decade. Most recently, the Q1, Q2, Q3 system was introduced. Why was it necessary? Because the teams waited until the end of the old one-hour qualifying session. Heat racing would simply build upon the learning we have gained with Q3, and export the spirit of Q3 into the racing itself.
History of heats in grand prix racing
Contrary to what Bernie thought, when it comes to grand prix racing, it turns out that quite a few events have been run in the form of heats.
In the post-World War racing that preceded modern F1 in 1950, heats were a common format and not just for the small-fry 500cc formula. The appendix to Doug Nye's History of the grand prix car 1945-65, records many instances of heat races in the post-WWII era.
One of the side benefits of multiple starts in heat racing which would work well in modern F1 is the possibility not only of different winners but also different pole positions and fastest laps, for which points could and really should be awarded. It may not be the gold-silver-bronze medal system Bernie wanted but again, more variables and more incentives for the drivers to mix it up and distinguish themselves from one another.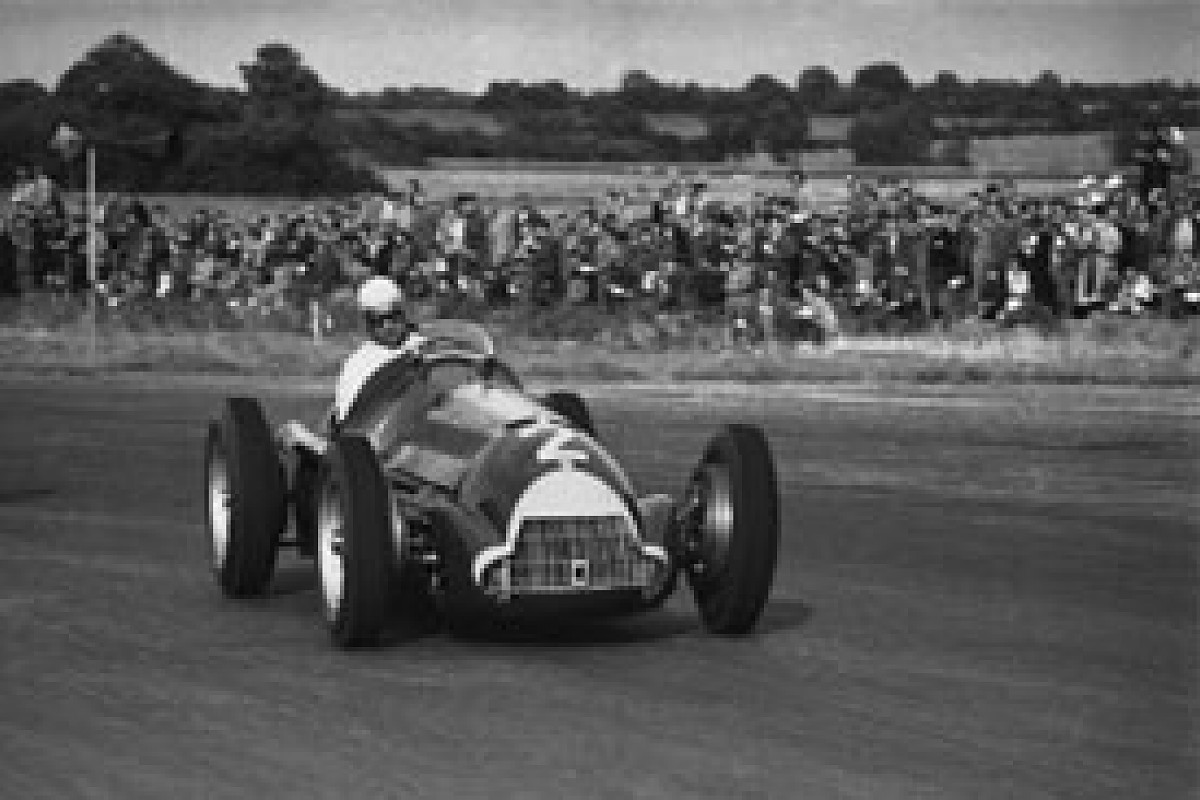 Juan Manuel Fangio (Alfa Romeo 158) won the second heat at Silverstone in 1950 © LAT
The 1949 Silverstone BRDC race, which Bernie probably watched from the spectator banking as a teenager, is illustrative of how heats mix things up by giving competitors a second and third chance. In that race, Alberto Ascari in his Ferrari 125 had pole position and was leading in heat one, but his supercharger began to seize so he could not hold off Prince Bira, who took the win in his Maserati 4CLT, with Ascari second. In heat two, Giuseppe Farina won in his Maserati 4CLT, ahead of Luigi Villoresi in a Ferrari 125. A new supercharger was installed by the Ferrari team for Ascari in time for the final, which he won, besting Farina and Bira.
In world championship F1, admittedly heat racing has been the exception not the rule, but contrary to Bernie's inclination that heats are not F1, there have been such races and they have proved interesting and popular.
In 1950, the Albi Grand Prix and at the 1950 Silverstone BRDC race were run to a heat format, with a variety of outcomes.
The 1952 Silverstone BRDC International Trophy - in the years when F1 was run to Formula 2 standards (1952-53) because of a shortage of "real" F1 cars, there were two 15-lap heats and a 35-lap final. Mike Hawthorn, in his very own Cooper-Bristol serviced out of his father's garage in Farnham, and Robert Manzon's Gordini won a heat each. But in the final, improbably, Lance Macklin won in his HWM-Alta won despite having not placed in either heat.
Non-championship races in later years have been run as heats, sometimes because the fields were too large and needed to be whittled down, sometimes when there were too few cars available for the race, sometimes for safety reasons.
The latter was responsible for heats at Avus in 1959, with concerns over the punishing tyre wear. So a true points-counting grand prix was run as two 30-lap heats, with the aggregate deemed the winner. The weekend was overshadowed by the death of Jean Behra in a support race, but the Formula 1 races were a spectacle. The Ferrari Dino 246s of Tony Brooks and Phil Hill dominated pole position and fastest laps, but their young Ferrari team-mate Dan Gurney, in only his second grand prix, was impressive in both heats and finished behind team-mate Brooks in the aggregate standings, ahead of his American compadre Hill, with the younger Californian even leading a few laps in both heats.
Later in his career, Gurney again benefited from heats when he won the prestigious 1967 season-opening Race of Champions at Brands Hatch, this time in his own Eagle, the Eagle-Gurney-Westlake V12. He won both 10-lap heats and the final.
A modern example of where heat racing could have saved the day, had F1 been flexible enough to adopt it, was in the shamble of the six-car 2005 USGP at Indianapolis. It could conceivably have been avoided had the FIA, having already ruled out a chicane as too dangerous, opted to run the event in a heats and final format. That would have reduced the potential danger of the Michelin runners wearing out their tyres on the abrasive Turn 13 banking.