Since 1983, Formula 1 events have exclusively formed part of the world championship, but that hasn't always been the case.
In the early decades of the world championship, non-championship races served as a useful proving ground for young drivers looking to make an impression against the establishment, and for teams trying out new cars.
Jean Behra, Chris Amon, James Hunt, Tom Pryce and Keke Rosberg are among those to have scored their first (or only) F1 wins in non-championship races, while Stirling Moss became the first and so far only driver ever to win a contemporary F1 race in a four-wheel-drive car with the Ferguson P99 at Oulton Park's Gold Cup race in 1961.
But there were also some more unusual combinations that arose in such events, including drivers who never made an appearance in a world championship grand prix, the very first outing for a Japanese driver in F1, and the beginning of a storied Italian team's journey, a decade before it entered F1 as a constructor for real.
Ahead of this week's special edition of Autosport magazine celebrating F1's 'forgotten' non-championship races, we remember 10 of the most off-beat combinations to grace a non-championship F1 grid.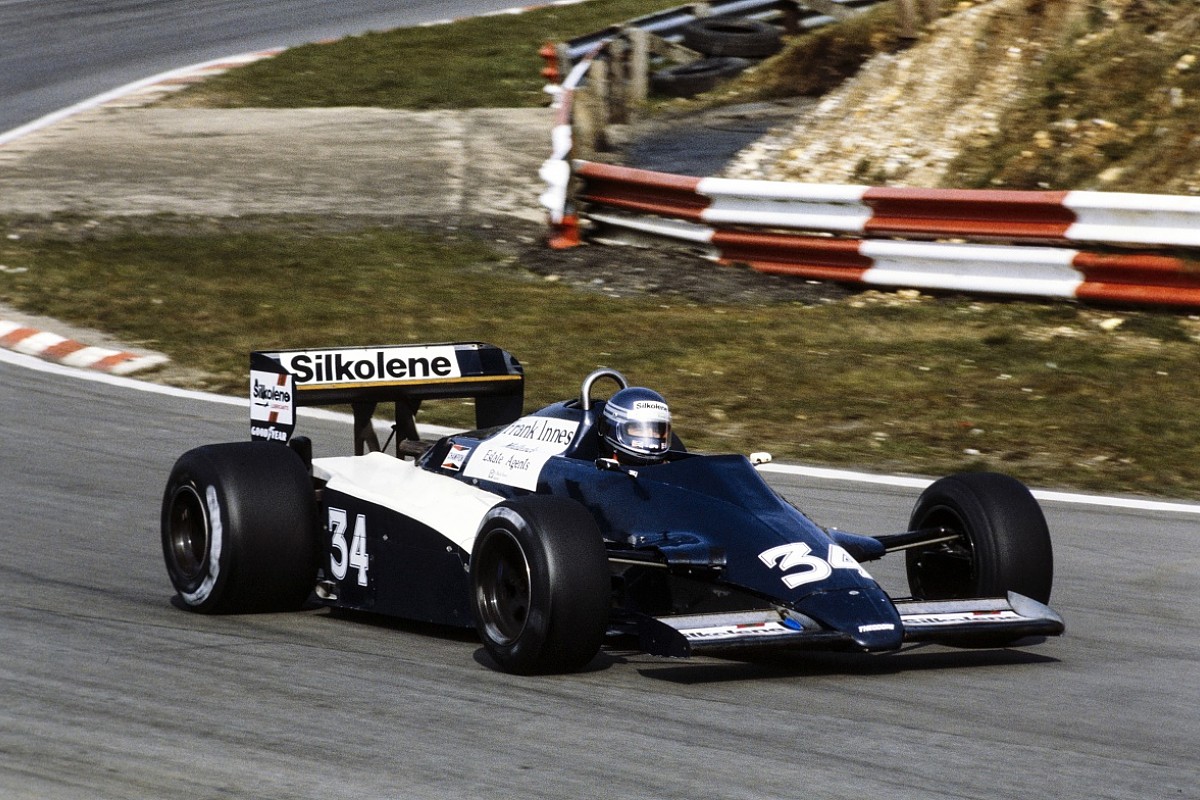 Brian Henton, Theodore 1983 - Race of Champions
Brian Henton was one of the soaring talents of his generation. The problem by 1983 was that his generation was generally half a generation younger than he was, owing to his relatively late start in racing.
Driving for Tyrrell, the 1980 Formula 2 champion had taken an eye-opening fastest lap in the 1982 British Grand Prix at Brands Hatch and, without an Formula 1 ride for 1983, he brought Silkolene sponsorship to Theodore to replace Johnny Cecotto for the Race of Champions at the same venue.
Henton ran early on in a train fighting for second place, bottled up behind the Ferrari of Rene Arnoux, before his clutch went solid. Nevertheless, 'Super Hen' brought the Theodore home in fourth place. The very last non-championship F1 event was also Henton's last F1 race.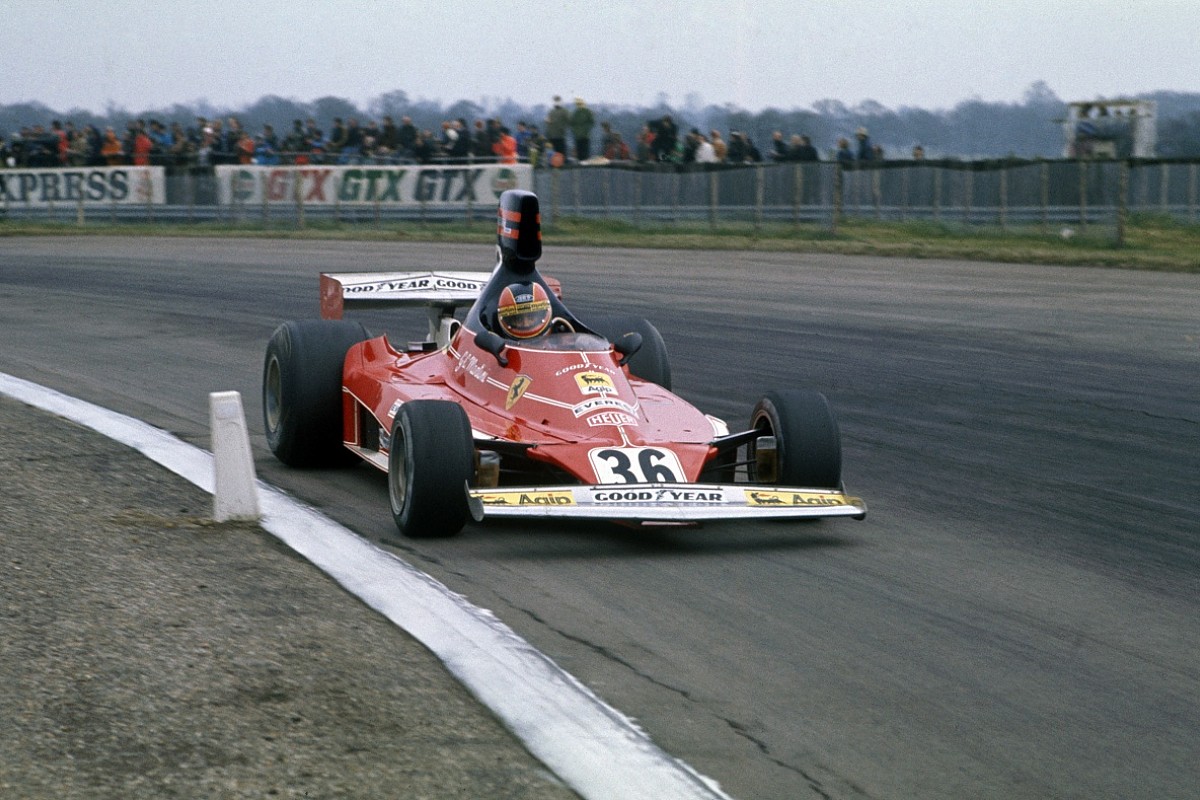 Giancarlo Martini, Ferrari - 1976 Race of Champions and International Trophy
Here is the F1 genesis of what is now the AlphaTauri squad. Scuderia Everest, the team of Giancarlo Minardi, had been running a March for Giancarlo Martini in the European Formula 2 Championship, with moderate points-scoring success, and agreed a deal for 1976 with Ferrari to run a car in non-championship F1 races with a view to promoting young Italian talent.
Martini embarrassed himself by crashing the 312T - the same chassis used by Clay Regazzoni to win the non-championship 1975 Swiss Grand Prix at Dijon - in the warm-up for the Race of Champions, but qualified respectably mid-grid for the International Trophy at Silverstone. He finished 10th, one lap down.
Minardi went on to construct his own F2 cars, then entered F1 in 1985 - with notable cameo starring roles from Martini's nephew Pierluigi. After selling his team to Gabriele Rumi - who then in turn sold out to Paul Stoddart - the Minardi name continued until 2005, after which the team became Toro Rosso.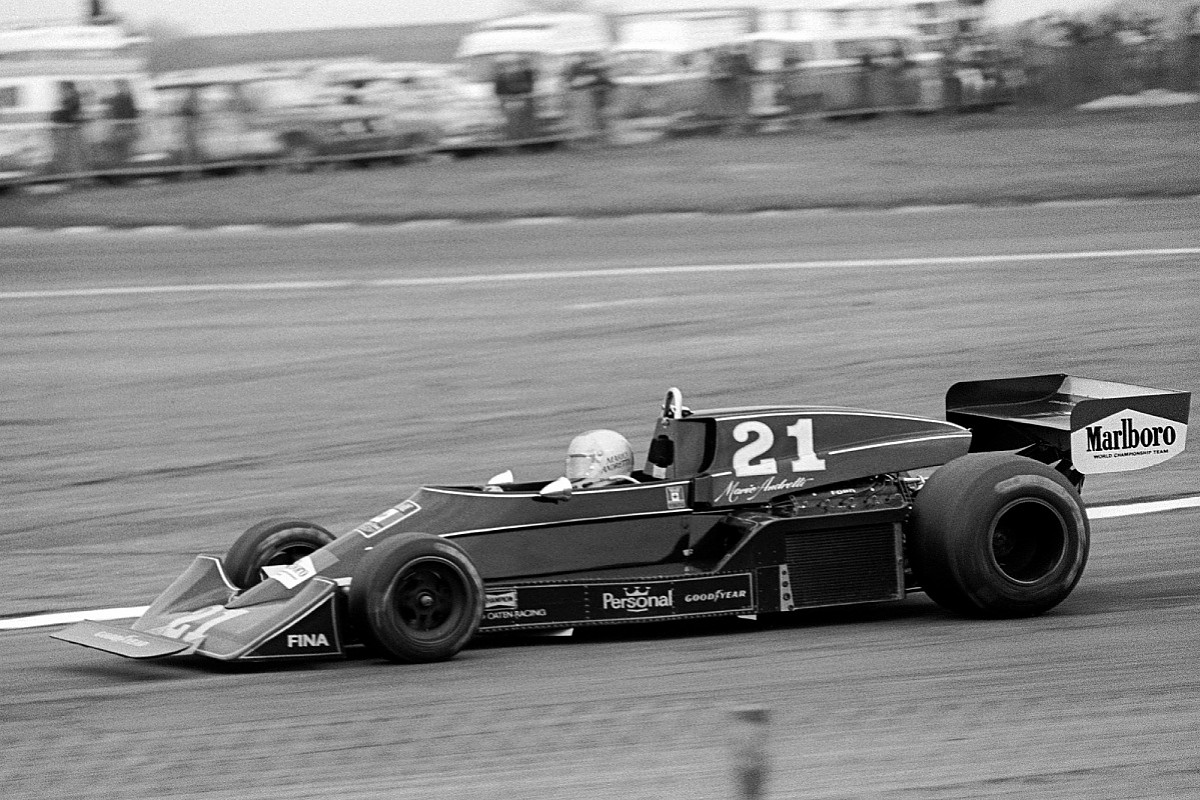 Mario Andretti, Wolf-Williams - 1976 International Trophy
Think of Mario Andretti and Williams, and it's normally his one-off at Long Beach in 1982 that comes to mind. But it's usually forgotten that the 1978 world champion raced the Wolf-Williams in the 1976 International Trophy. What's more, the car was actually a renamed Hesketh...
The Parnelli team with which Andretti had been racing since late 1974 had just quit F1, and he hadn't yet restarted his alliance with Lotus that would yield his 1978 title, while Williams had formed a short-lived partnership with Wolf that would end in them going their separate ways.
Andretti jumped in the car that Michel Leclerc had recently failed to qualify at Long Beach, and put in a decent qualifying effort to put himself ninth on the grid. He finished seventh, but richer pickings were on the horizon back at Lotus.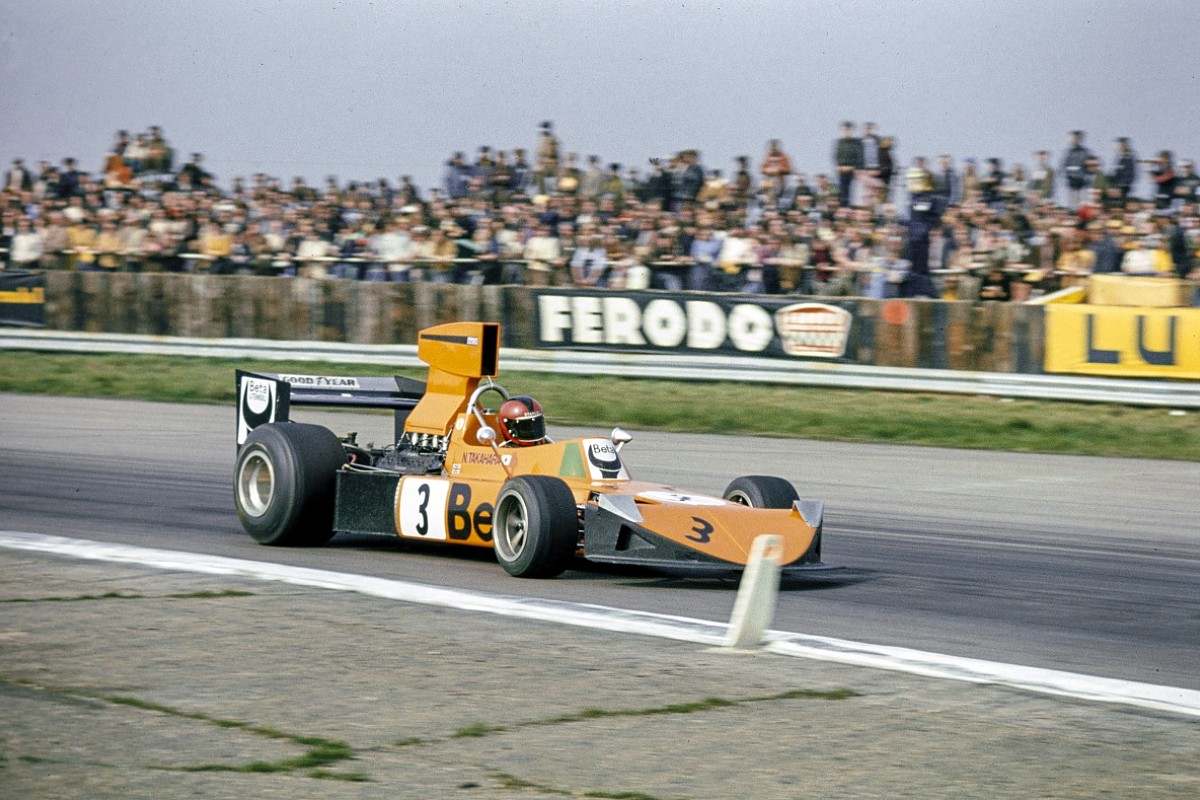 Noritake Takahara, March - 1974 International Trophy
When was the first time a Japanese driver raced in F1? If you're thinking Satoru Nakajima in 1987, go and sit on the naughty step. If you're thinking of the 1976 Japanese GP, you're off the hook but still not entirely right...
In fact it was one of the drivers on the grid at Fuji in 1976, Noritake Takahara, but it had been a couple of years earlier in the 1974 International Trophy.
Takahara was one of the top drivers in Japan's Formula 2000 (F2) series, in which he raced a March, and had also contested a couple of 1973 European F2 rounds. He did a one-off deal with March for an F1 debut at Silverstone, where he drove the car in which Vittorio Brambilla had just taken his own F1 bow in the South African GP - hence the Beta Tools livery.
Takahara finished a steady 11th, before returning to Japan to win the F2000 crown. He raced with Surtees in the 1976 Japanese GP and with Kojima in the following edition, where his performances fell far short of those of compatriots Masahiro Hasemi and Kazuyoshi Hoshino.
PLUS: The driver who should have been Japan's first F1 winner
James Hunt, Surtees - 1973 Race of Champions
Hesketh Racing was still a Formula 2 team in 1973, having run future world champion James Hunt in a privateer Surtees the year before. But the toffs thought it would be a wizard wheeze to hire an ex-Tim Schenken Surtees TS9B to give ex-public schoolboy Hunt his F1 debut in the 1973 Race of Champions at Brands Hatch.
It was a steady performance by Hunt, qualifying 13th on the grid behind three of the Formula 5000 cars with which the F1 machinery shared the grid, but he picked his way up the order during an extraordinary race of attrition.
The race is famous for being won by the F5000 Chevron of Peter Gethin, but Hunt drew level with the ailing McLaren M23 of Denny Hulme as they crossed the finish line and very nearly snatched second position.
Two months later, Hesketh and Hunt were in Monaco to make their F1 World Championship debuts, and the rest is history.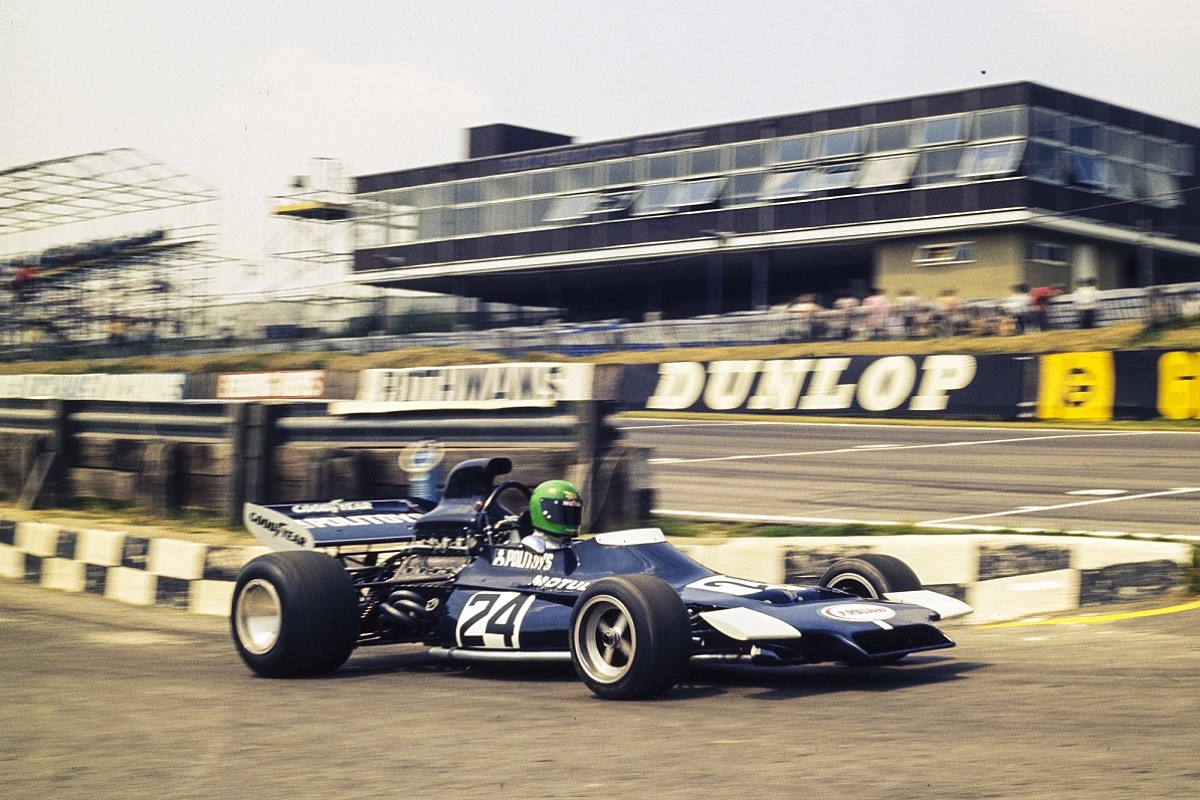 Chris Amon, Politoys - 1972 Victory Race
Frank Williams's tiny team had been entering Brabham, De Tomaso and March machinery in F1 for some years before it turned constructor in 1972, the first car being named a Politoys in deference to the team's French sponsor of the time.
Henri Pescarolo gave the Politoys FX3 its debut in the 1972 British Grand Prix at Brands Hatch (pictured), only for steering failure to cause a big accident. The car was rebuilt in time for the grandly named end-of-season World Championship Victory Race back at Brands, and the driver would be the celebrated Chris Amon, fresh from another unlucky F1 season with Matra, which was pulling out of the category.
It was an uncompetitive run and the New Zealander retired with engine failure.
This chassis, retrospectively renamed Williams FX3, reappeared for a handful of unsuccessful world championship starts in 1973, but by the end of the decade Williams would be at the opposite end of the grid.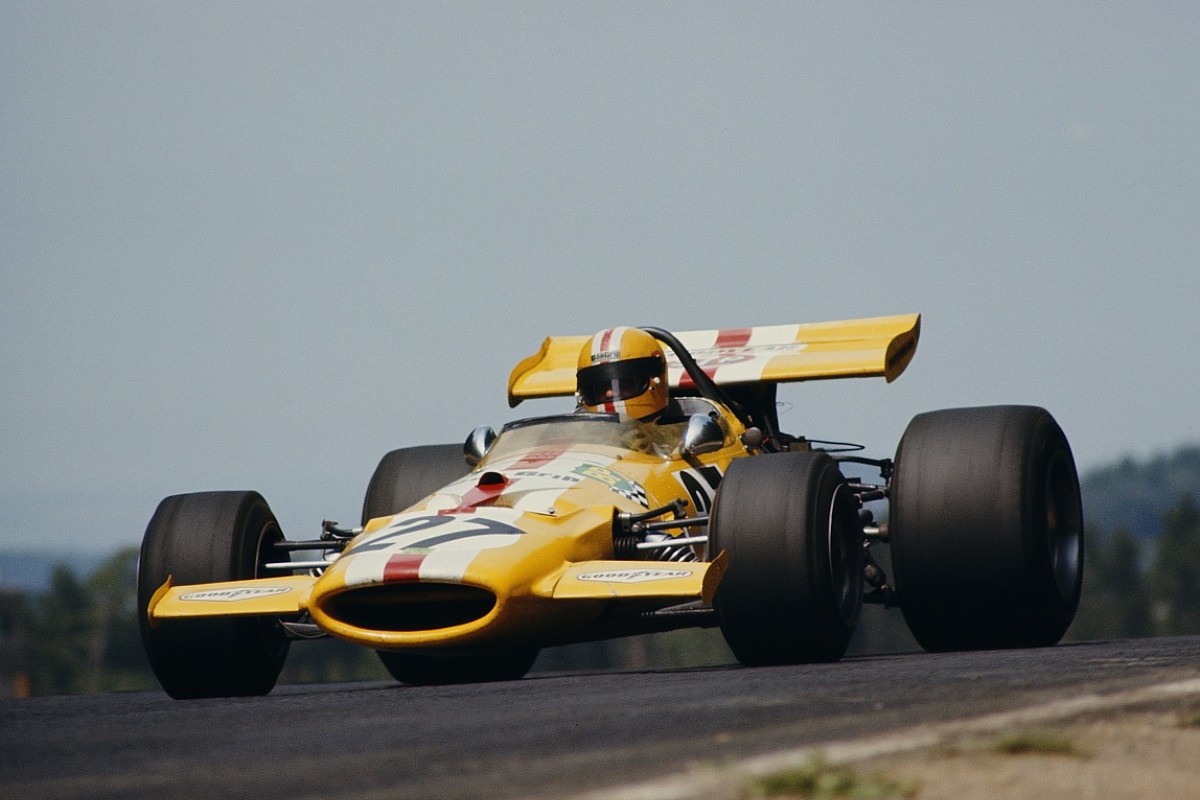 Carlos Reutemann, McLaren - 1971 Argentinian Grand Prix
The revival of the Argentinian Grand Prix for the first time since 1960 was as a non-championship race, and the country's hot prospect Carlos Reutemann - then an up-and-coming Formula 2 racer - was entered in the elderly, and battered, Ecurie Bonnier McLaren M7C.
This old warhorse was Bruce McLaren's regular car from 1969, before John Surtees raced it for his own operation in 1970 prior to his own eponymous machine being readied. It then passed to Swedish veteran Jo Bonnier.
Reutemann did an astonishing job, qualifying fifth on the Buenos Aires circuit and finishing third in the two-part aggregate race - along with winner Chris Amon (Matra) and runner-up Henri Pescarolo (Williams March), he was the only driver to complete all 100 laps.
While Bonnier reclaimed the car to run around at the back throughout 1971 (pictured), Reutemann returned to Europe to finish runner-up to Ronnie Peterson in the European F2 Championship, before making his debut for the Brabham F1 team in the Victory Race at Brands Hatch.
A full member of the Brabham F1 squad for 1972, he used this as his launchpad to becoming one of the greatest drivers never to be crowned world champion.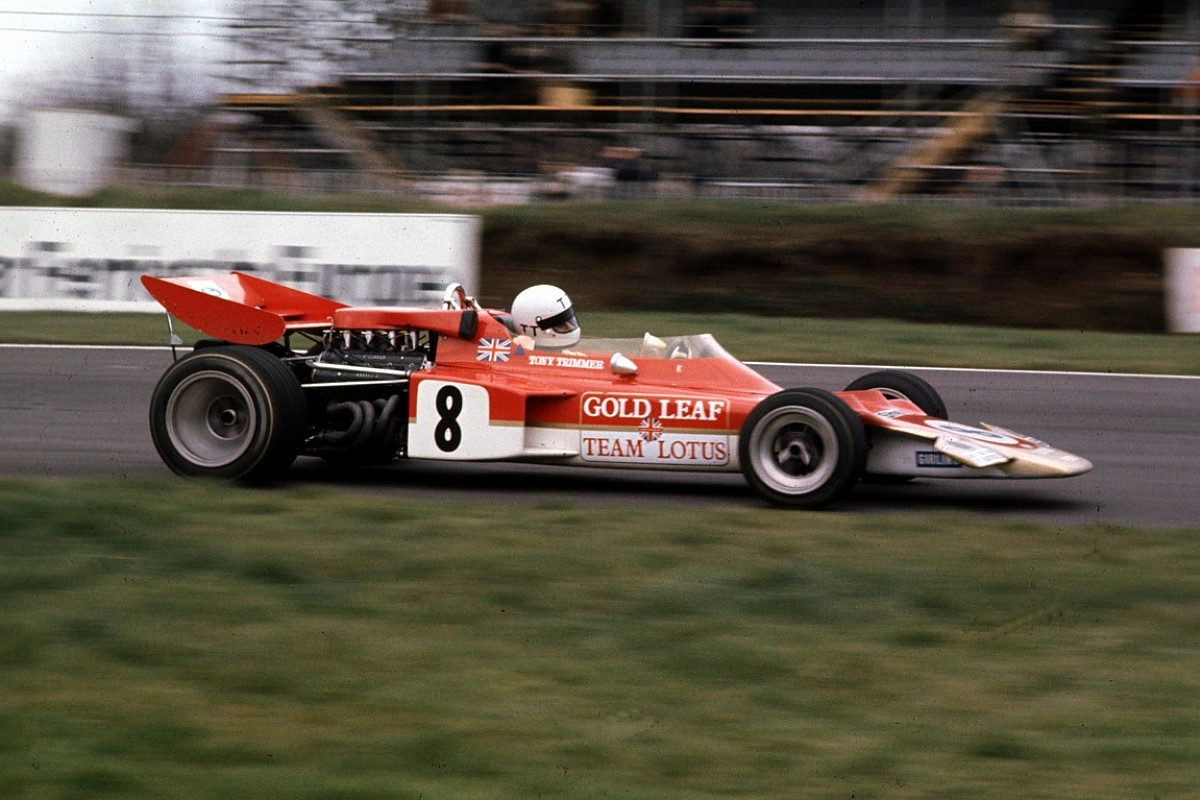 Tony Trimmer, Lotus - 1971 Race of Champions and Spring Trophy
Back in the years when victory in the Monaco Grand Prix-supporting Formula 3 race was a virtual guarantee of earning an F1 seat, Tony Trimmer won the 1970 event at the wheel of a Brabham.
Sure enough, his future looked bright when 1970 F1 title winner Lotus signed him as a reserve for 1971, with some non-championship races on offer. Unfortunately for Trimmer, the Lotus 72 in which Emerson Fittipaldi had won the previous October's United States GP was way off the pace at the Brands Hatch Race of Champions before succumbing to fuel-pump failure.
He then drove an elderly 49C, taken to grand prix victories by Graham Hill and Jochen Rindt, in the International Spring Trophy at Oulton Park - that was no quicker, but at least he finished.
Trimmer's F1 dream wasn't over: other curios in his career include the Safir (ne Rondel, ex-Token) that he campaigned in the 1975 Race of Champions and International Trophy.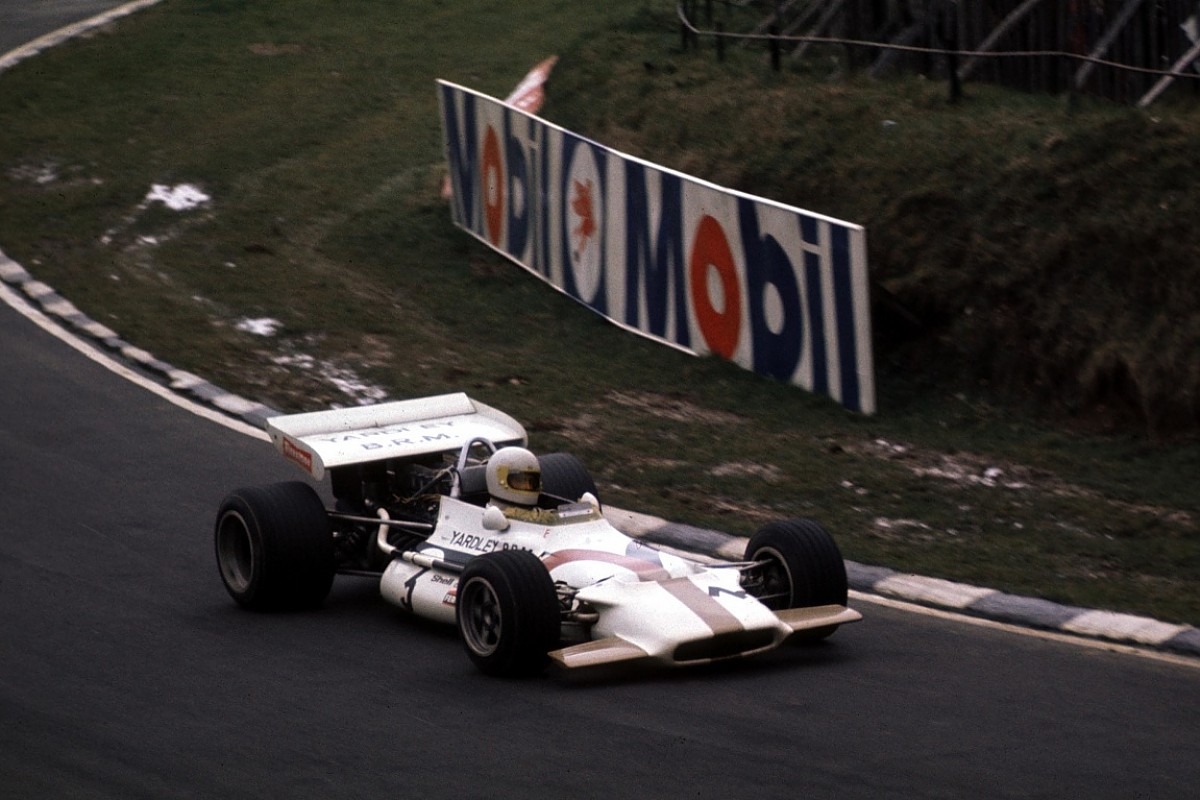 John Miles, BRM - 1971 Race of Champions and Rindt Memorial
Miles is usually recalled as the go-to safe-pair-of-hands at Lotus, and few remember that he was a member of the BRM team in 1971 after splitting with Colin Chapman's team following its tumultuous 1970 season.
Miles qualified on the second row for the Race of Champions at Brands Hatch, and finished a delayed seventh - an encouraging debut. He was also called up in June for the race at Hockenheim, named in honour of his late former team-mate Jochen Rindt.
He drove the new P160 in practice and found it a big step forward, only to have an old P153 foisted upon him. The car lasted six laps in the race and Miles, who died in 2018, never drove in an F1 race again.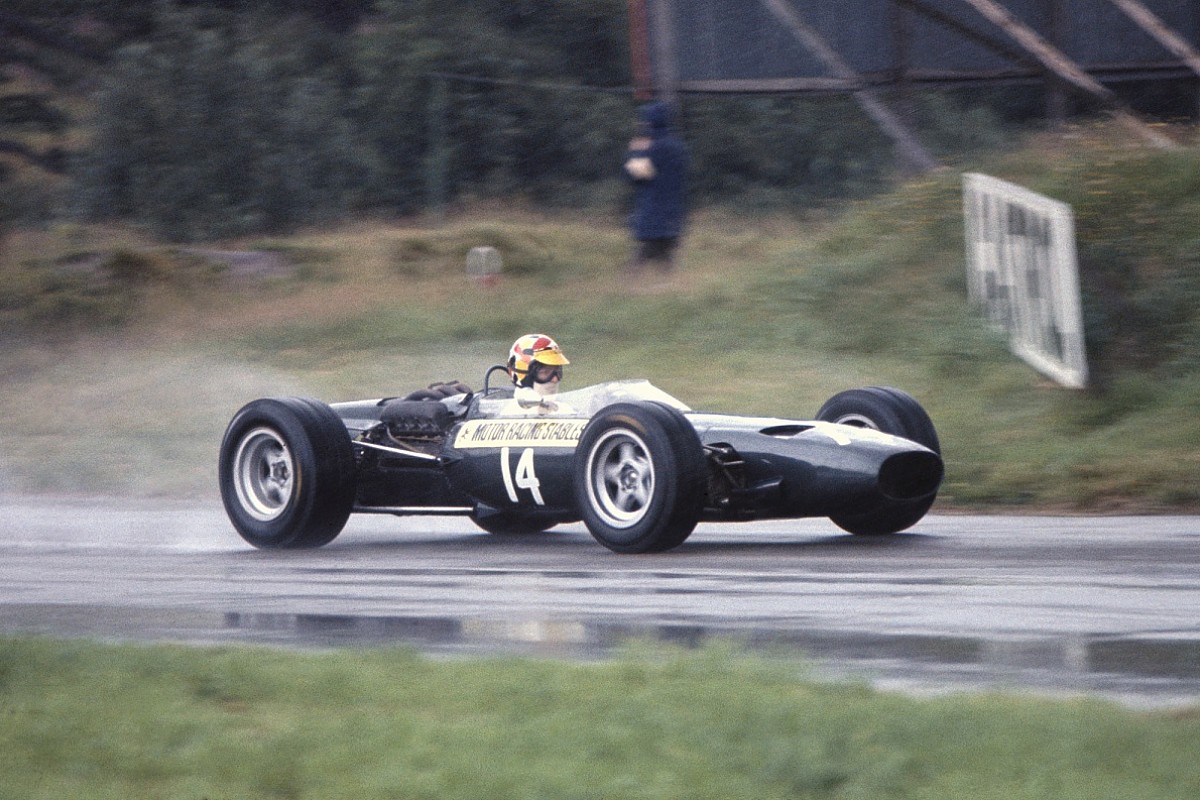 Tony Lanfranchi, BRM - 1968 Gold Cup
The 'Motor Racing Stables' (in deference to the racing school at Brands Hatch) sticker is the giveaway. Tony Lanfranchi, one of the stars of the Brands racing scene, used this BRM P261 warhorse for the Gold Cup at Oulton Park in 1968.
He finished fifth, but was six laps down. In fairness, this BRM was an ancient weapon first used by Graham Hill in the old 1.5-litre F1 in 1964. It had been used in the Tasman Series, winning races with Richard Attwood and Jackie Stewart, and had most recently been driven by Pedro Rodriguez in Australia in early 1968.
Lanfranchi never got the proper F1 break some felt he deserved, but became a hugely popular part of the UK saloon car racing landscape over the decades to come.