One of the key factors that a driver will assess when they look to do a deal with a racing team is the engineering strength behind that particular operation. It is a vital cog in how well a squad will perform from weekend to weekend, and also an indicator as to how a season will run, particularly if there are obstacles to be overcome.
This is something that generally takes place with a team of in-house brains, but veteran Italian engineer Marco Calovolo figured out a new way of helping teams to perform at a higher level 10 seasons ago, when he founded Hexathron Racing Systems.
Calovolo's history in motorsport dates back to his time as a technician on the Lancia Deltas that won four out of five World Rally Championship drivers' titles between 1987 and '91, and includes a stint with Minardi as Ukyo Katayama's race engineer in '97.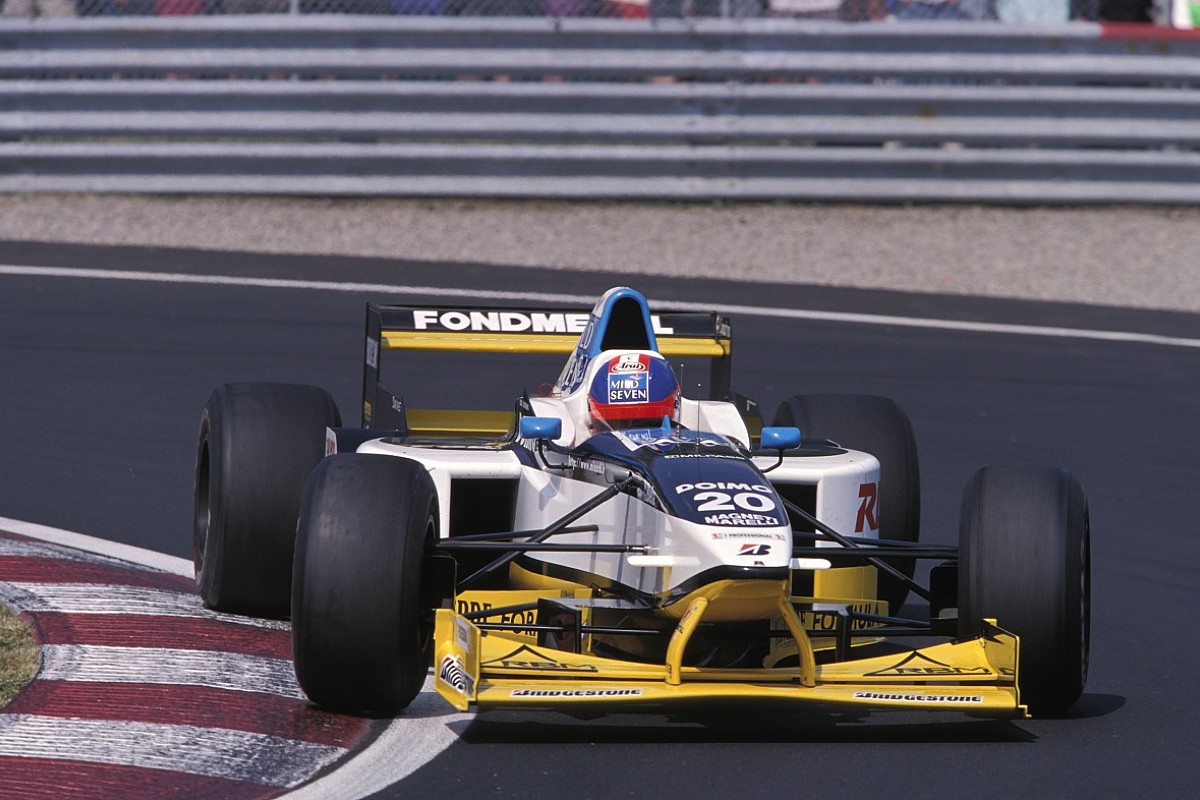 But he is best-known for his work with N.Technology, running Alfa Romeo and Honda machinery in the World Touring Car Championship, and it was his time there that spurred the idea for Hexathron. Having gathered together a crack group of engineering brains, the N.Tech project came to a halt when Honda withdrew from tin-top racing in 2009.
Calovolo didn't want to squander the talent pool that he had created and so started to think about how to capitalise on it.
The firm, which is based in Milan, a stone's throw from Monza, is effectively a one-stop shop for engineering back-up. Teams can approach Hexathron, which has the capability to provide high-level engineers to any operation that comes calling.
That means they can help turn an average team into a race-winning one with a roster of back-up that is unrivalled, and one which would cost a team a small fortune if it was to collect together that level of talent off its own bat.
Switching to the rear-wheel drive Infiniti Q50, which had not been raced since it was originally campaigned by Support Our Paras Racing in 2015, was a left-field choice
It was the relentless success with Alfa - where Calovolo masterminded multiple titles with Nicola Larini, Fabrizio Giovanardi and Gabriele Tarquini in Italy, Germany, Spain and Europe, including a lockout of European Super Touring and S2000 championships between 2000 and '03 - that was the underpinning of the reputation Hexathron established and has gradually been rolled out over many other global series.
From its early beginnings supporting Alfa racer Mattias Andersson in the Swedish Touring Car Championship and running Danish Honda team Hartmann Racing to European Touring Car Cup glory with James Thompson, Hexathron is now a multi-faceted company reaching around the world, including the British and Chinese Touring Car Championships and numerous one-make sportscar championships.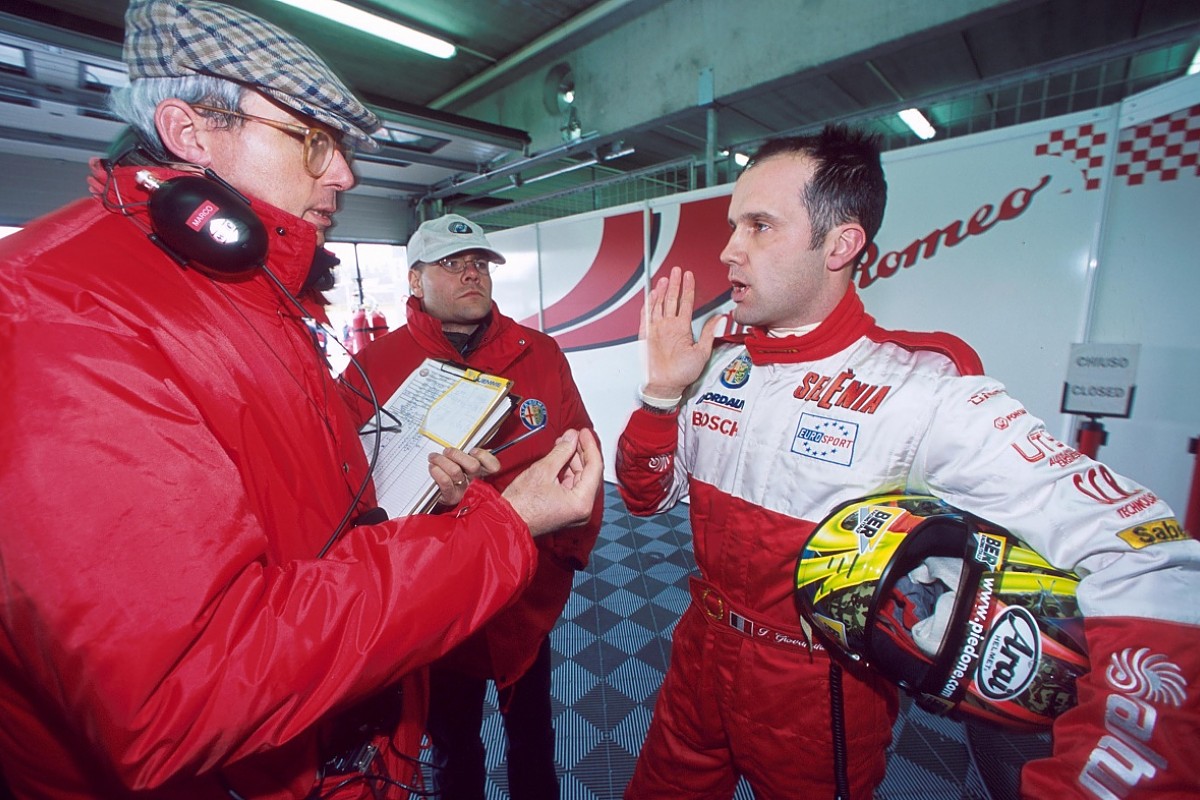 That led it to long-distance races too, including the Nurburgring 24 Hours with niche US manufacturer Glickenhaus, and it supported the Ebimotors team at Le Mans in 2018 with a Porsche 911 RSR driven by Fabio Babini, Christina Nielsen and Erik Maris.
Calovolo, who is chief executive officer of Hexathron, has worked with Ciceley Motorsport's Adam Morgan on his Mercedes A-Class in the BTCC since 2016. Although he's recently parted ways with the team, Calovolo has overseen the development of the hatchback, which has been a multiple winner in the series.
His colleague Federico Turrata works with Aiden Moffat, who until this year was part of the same Cicely stable. Moffat and the Laser Tools Racing team ran a Mercedes until the mid-point of the 2019 campaign, when it switched to running the rear-wheel-drive-specification Infiniti Q50 - a decision taken in full consultation with Hexathron, which had crunched the numbers back at HQ and convinced Laser Tools Racing boss Bob Moffat to take the leap.
Switching to the Infiniti, which had not been raced since it was originally campaigned by Support Our Paras Racing in 2015, was a left-field choice, but after taking its first top 10 finish at Knockhill, Moffatt came through to second at Silverstone after a tyre gamble in race three, which went some way to validating its decision to trust the underpinning engineering advantages of the car's layout.
This ability to do the groundwork away from the circuit, cutting out the need for miles and miles of big-budget testing, is one of Hexathron's key strengths and a huge advantage for any team that is looking to make a step forward without deep pockets.
Turrata (below, right) is the chief operating officer of Hexathron, but that's not how he sees himself: "I prefer to be called a race engineer - that's what we all are," he says. "It's what we all pride ourselves on, and it's the ethos of what we do."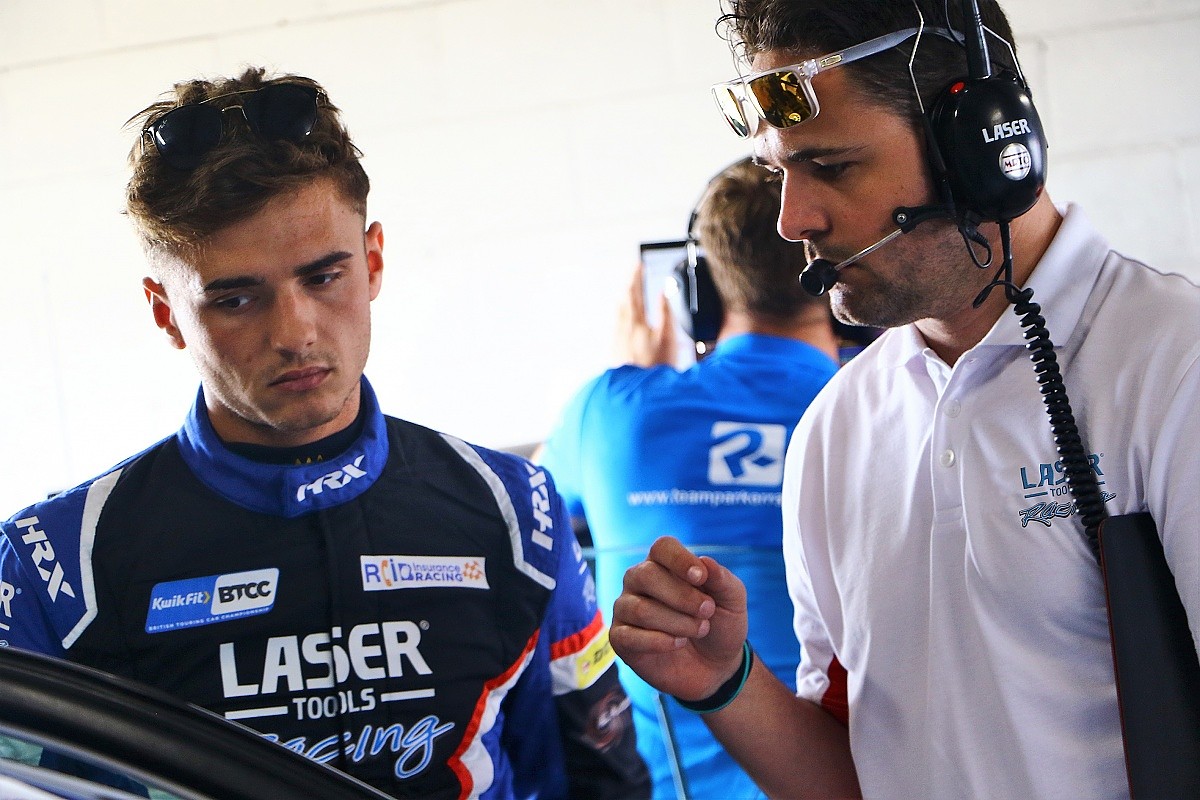 In effect, Hexathron is an employment agency for engineers, with up to 10 staff on its books who can be dispatched to any programme around the globe. But, as Turrata explains, the company is expanding all the time, with dedicated design facilities and a professional driver training simulator available to its clients.
"We can look at redesigning things like suspension systems from the ground up, and we can do that totally in-house," he says.
Hexathron has a very close working relationship with the University of Milan to help develop the engineers of the future
"We also have the technology to be able to run them through simulation models to make sure that they provide exactly the results we are looking for. Drivers are able to come to our offices too and use the equipment to help push themselves forward rapidly."
The fruits of these efforts can be seen in Hexathron's efforts with redesigning the two-litre turbocharged Kia K3, which tackles the Chinese Touring Car Championship as a factory-backed team. Kia has won three manufacturers titles since 2015, and propelled Leo Ye Hong Li to the drivers' crown last year.
Several drivers - including Morgan and 2012 WTCC champion Rob Huff, who won races in Lada and privateer Citroen machinery run by Hexathron - have travelled to China to tackle the domestic tin-top series, which is in no small part thanks to Hexathron's influence.
It is the expanded design skills that Tarruta thinks will put Hexathron on the front-foot for the future, as being a one-stop shop for teams to approach to solve specific problems puts it in a unique position.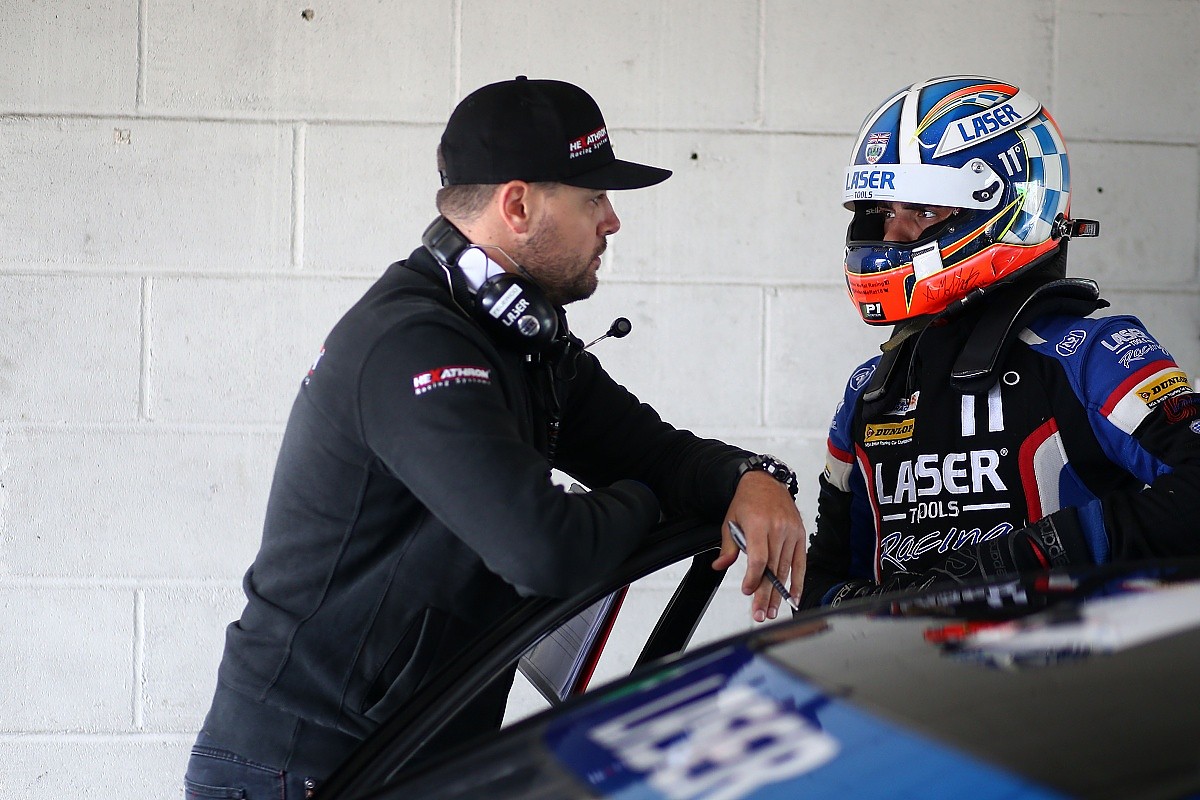 "As well as the design capability, we also have high quality driving simulation tools with a range of the tracks that we race on modelled," he says.
"That allows us to do a lot of work from base before we are deployed onto the tracks. It saves time and money, and adds expertise to what we are able to do."
As well as the engineering skill that the firm provides across the globe, there is another interesting string to Hexathron's bow. It has a very close working relationship with the University of Milan to help develop the engineers of the future.
"We run something which is, if you like, a boot camp for future talent," says Tarruta.
"We take the students and we put them on-track initially, which is something that I am not sure happens elsewhere. These students are young, and many of them haven't experienced oversteer or understeer. By putting them in the cars, they get a chance to experience first-hand how a car should work and the troubles that a driver is likely to explain to them.
"Then we take them to our offices and run through a live programme with them, all the time with our experts next to them to help them through the process.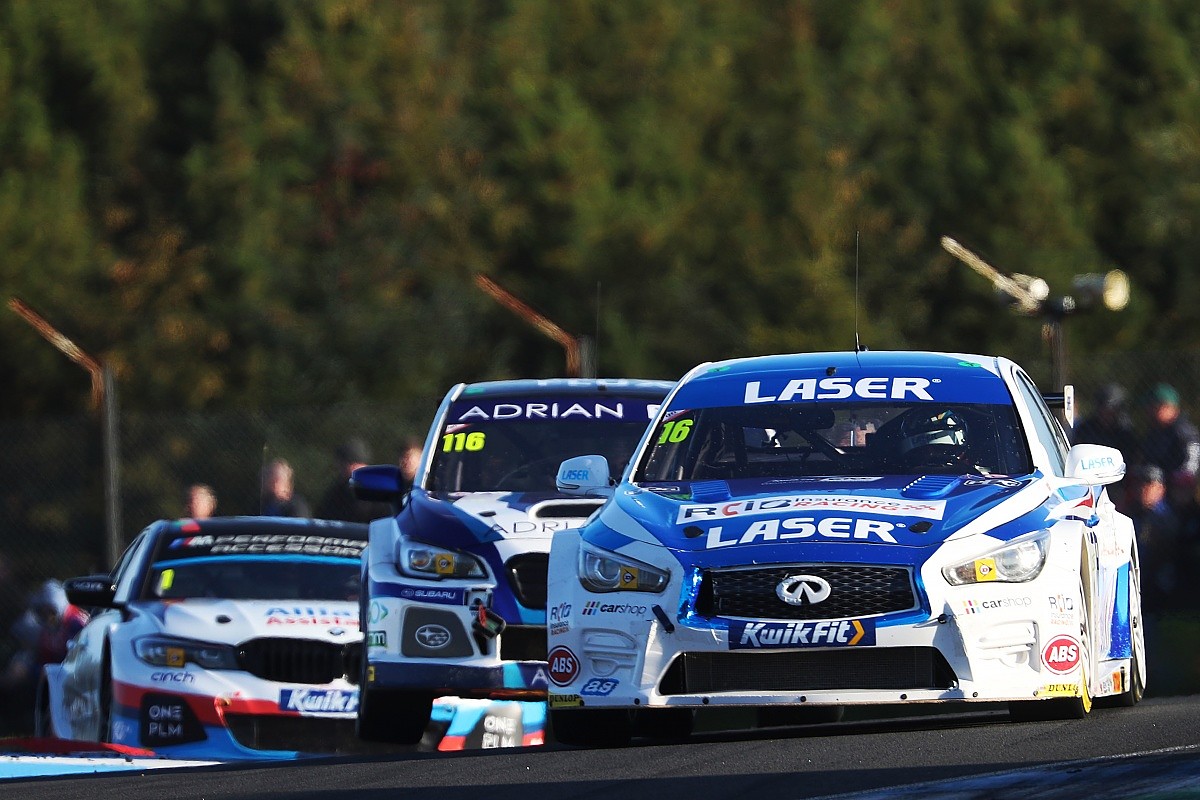 "This is a vital programme because, not only does it help us to protect the next generation of engineering talent that is coming up through the ranks, it helps us to look at what they are learning and get a first-hand look at the stars of the future."
"We want to make sure that we are in a position to react to anything" Federico Tarruta
The educational part of what Hexathron does is not just a magnanimous gesture, but has had a serious impact on launching young people's careers.
"We recently did a survey of all the people who had been through some training with us," says Tarruta.
"We discovered that 45% now have jobs in motorsport; we have a female engineer who is now working in MotoGP."
While the work that Hexathron does at circuits keeps it busy on race weekends, the education programmes and the new ability to remodel engineering solutions for teams with its in-house boffins makes it a firm that hits all the right notes.
"We want to make sure that we are in a position to react to anything," says Tarruta.
"Even if there is a problem that a team needs a solution for and we haven't got the immediate capability, there are always avenues we can explore to try to help people.
"We are keen to expand even more, so if there are new routes, we want to be there and ready to make progress and help. The journey is as much for the teams as it is for Hexathron, and that is what makes this firm such an interesting and exciting place to be."