It's a story that became instant Supercars folklore. Looking for a new equity partner to help battle through following the Holden Racing Team era that ended in 2016, Walkinshaw Racing boss Ryan Walkinshaw turned to his good mate Zak Brown. Not for money, not even for the opportunity to buy into the team. He just wanted an introduction to Michael Andretti.
Thanks to DJR Team Penske, the template for US ownership in Supercars was sitting right there. And, with the Penske Fords suddenly winning races, Walkinshaw - the son of team founder Tom - wanted a piece of the American action.
Andretti was receptive to the idea too. Penske's success in the Aussie series had, as he later put it, "caught his eye". So, having the opportunity to create a new Penske-Andretti rivalry on the other side of the Pacific Ocean drop into his lap was perfect.
There was a meeting right after the Indianapolis 500 in 2017 and, as the story goes, Walkinshaw and Andretti were shaking hands 15 minutes later, the deal done on a fifty-fifty split in the team ownership.
A short time later, Walkinshaw received a late-night phone call from Brown, co-founder of sportscar team United Autosports. He wanted to be part of the fun too. It went from a fifty-fifty split to 37.5% each for Walkinshaw and Andretti, and a 25% stake for Brown.
The quarter-hour deal and the late-night call from Brown are details that may be too cute to be true. Ultimately, it doesn't matter. Walkinshaw ended up with two new partners, one famous for his commercial clout, the other with a well-oiled race team in Indianapolis.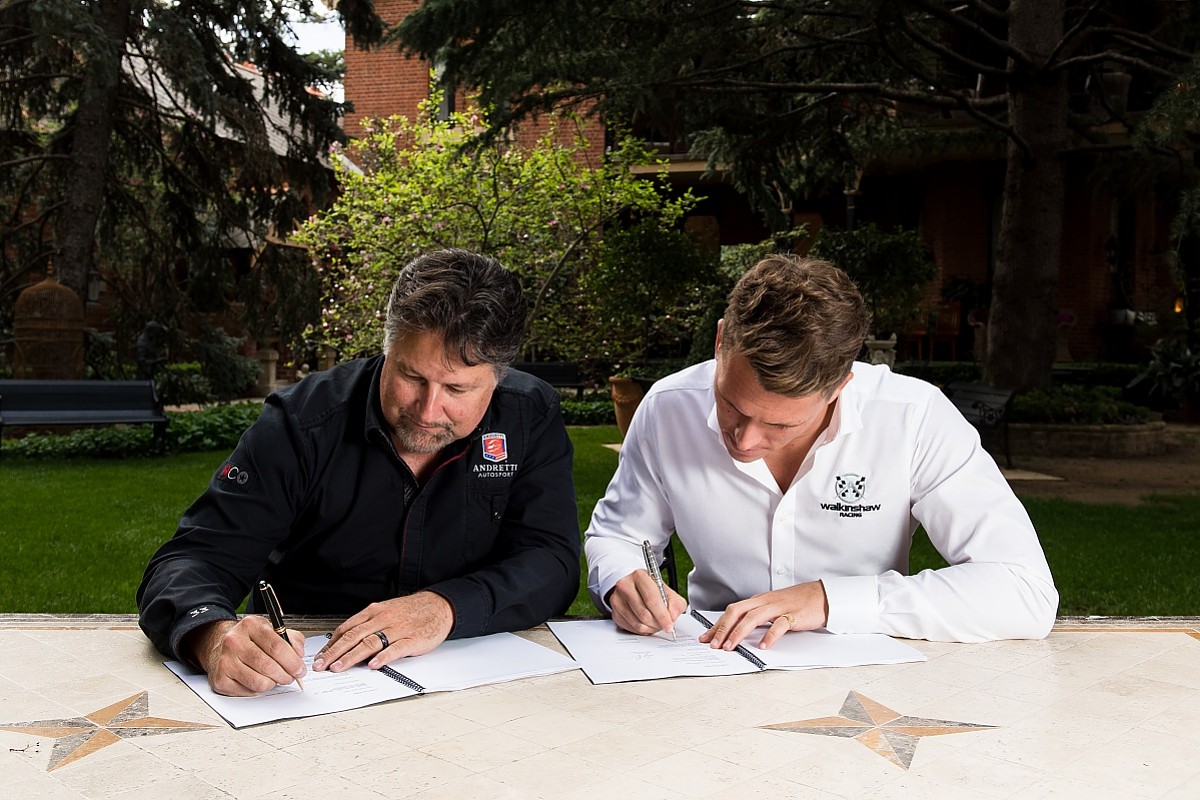 The 'what next' didn't happen overnight. Richard Dean, quickly brought into the fold as Brown's partner at United, admits there was never a masterplan regarding the practicalities of the deal.
"It was Zak and Michael and Ryan, all at the Indy 500, and they were all discussing [a deal] over dinner, which turned to a collaboration," says Dean.
"It's kind of like when you've got a girlfriend and you move in together for the first time" Ryan Walkinshaw
"I don't think anybody really at the time had a masterplan with an end game; [but] you've got three very forward-thinking guys there. What was quite clear was all are deep-rooted in the sport, but within very different disciplines and massively different locations around the world."
That meeting was over 18 months ago, and the WAU collaboration itself is now at the start of its second full season. The 'masterplan' is now well-established, with the real-world, hands-on aspects of the three-way relationship built around both engineering and commercial operations. The former mostly comes from the US, the latter from the UK.
"It's been going well," says Walkinshaw.
"I've said it before, but you never really know how it's going to be when you're working with people as closely as I've been working with Michael and Zak, until you actually start working with them. It's kind of like when you've got a girlfriend and you move in together for the first time.
"Michael, Zak and I keep in close contact. We message each other almost every other day. And the executives from each team work closely on the operational side of things - so the design and development and the commercial side of things - and that's been very effective so far.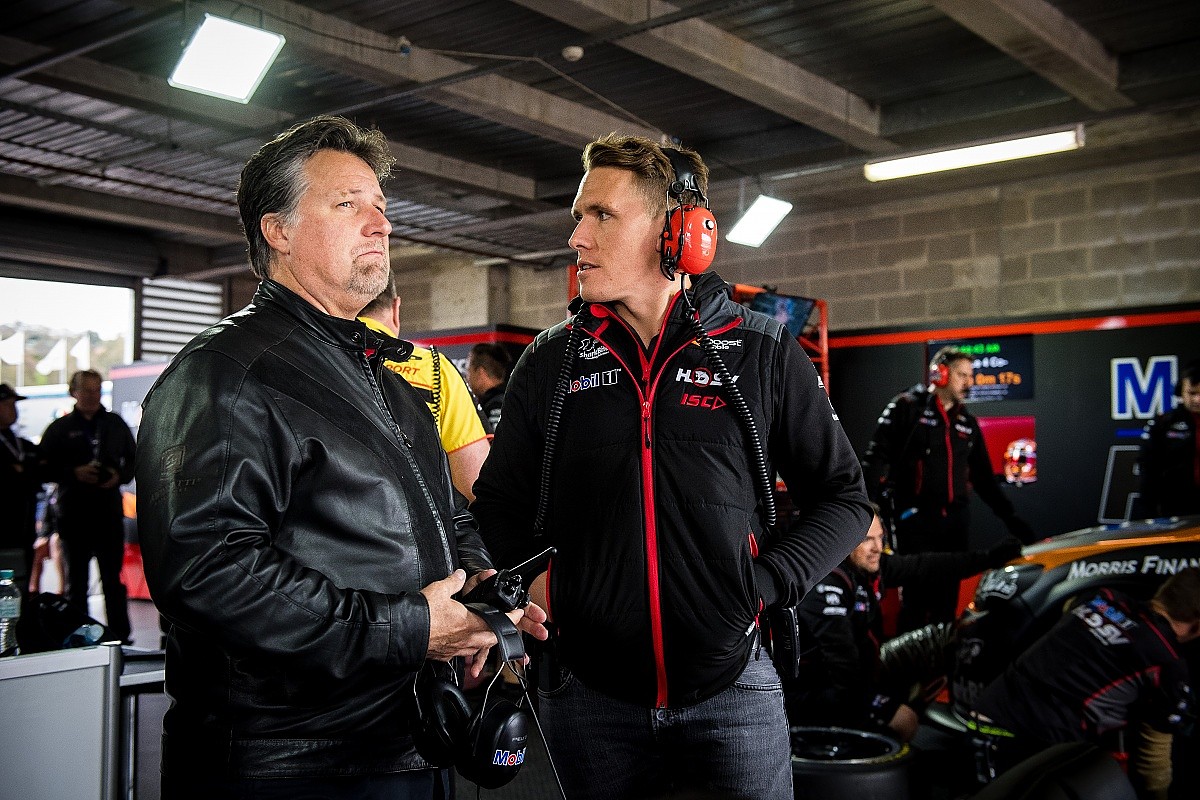 "It's not just a bit of marketing. There's a huge amount that's been going on behind the scenes. There was a risk it could be slow and confusing and create a lack of consensus between the stakeholders, but we've had none of that so far, which has been really encouraging."
The key stakeholders - namely Walkinshaw, Brown, Dean, Andretti and Andretti Autosport COO Rob Edwards - go over what Edwards describes as "big-ticket matters and overall strategy of the business" in a monthly management forum.
"It's amazing how many topics come up on our monthly call, how many issues and problems that are openly discussed and we can solve between us," adds Dean.
"I think there is some bigger-picture stuff of which we're only just scratching the surface now."
The engineering departments speak on a significantly more regular basis: WAU co-principal Mathew Nilsson and tech boss Carl Faux chat with Edwards and AA technical director Eric Bretzman at least once every fortnight.
"They chew the fat on all the big-ticket items," says Walkinshaw.
"We don't wait for consensus before we do things, because that would slow things up. If we need to go and do something, we get our shit together and do it. But for the big, overarching strategy, there's a lot of communication."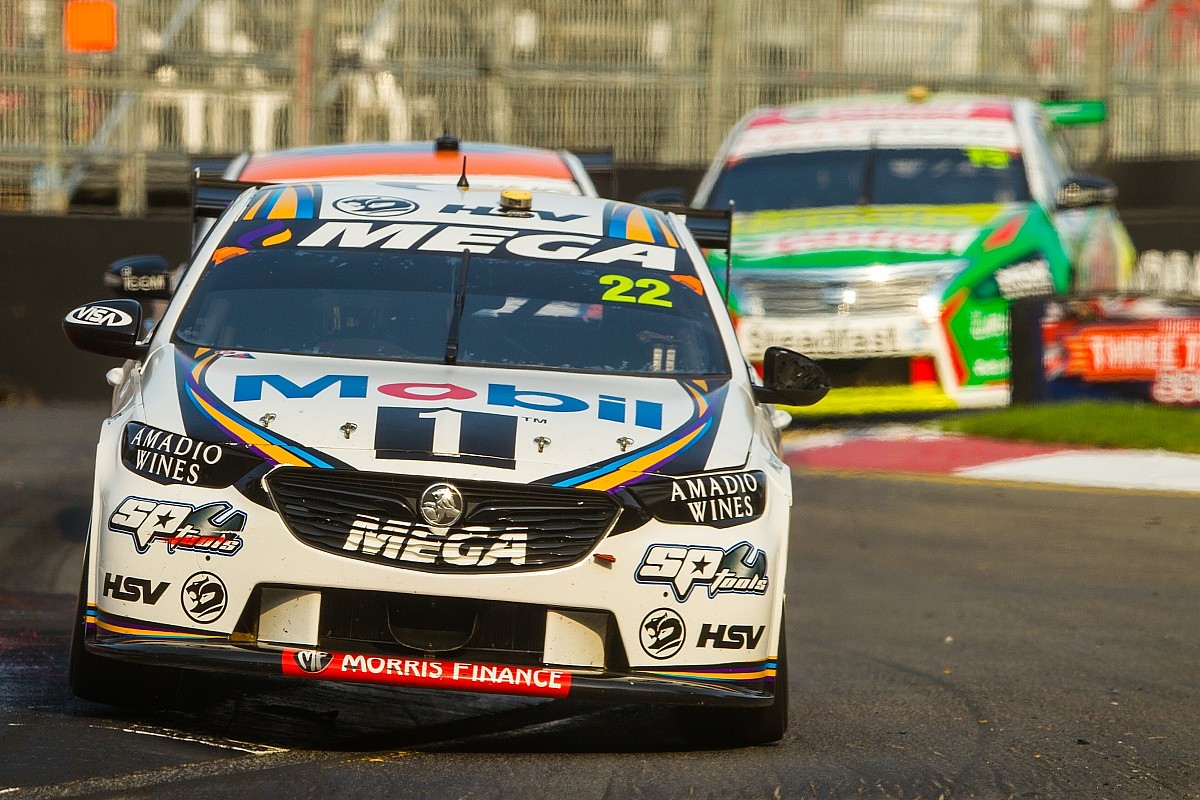 Design and development of parts for the team's Commodores are split between Melbourne, where the lion's share takes place, and Indianapolis, although Walkinshaw is reluctant to go into details.
"There's been a lot of procedural stuff that we've been working with them on," he says.
"There is a bit more freedom for interesting design projects than in IndyCar these days so we've been able to contribute" Rob Edwards
"And there have been some parts that have been designed in the US that are now on the car. At the end of the day, it more comes down to when we've got desires to do something but don't have the resource here [in Australia] to do in the timeframe we need. We can ship some of that work back to the States or to United. That's the beauty of it.
"Once we have everything working in the most efficient way possible, we should be able to get things done faster than anyone else here in Australia currently can."
On the Andretti side, the fun comes from an element of technical freedom not offered in IndyCar, despite a new wave of Supercars cost-saving that's included a ban on complex multi-spring set-ups.
"The last two or three calls with Mat and Carl we've been talking a lot about late-breaking rule changes for 2019," says Edwards (below left).
"I'd agree there is a bit more freedom for interesting design projects than in IndyCar these days so we've been able to contribute to an extent.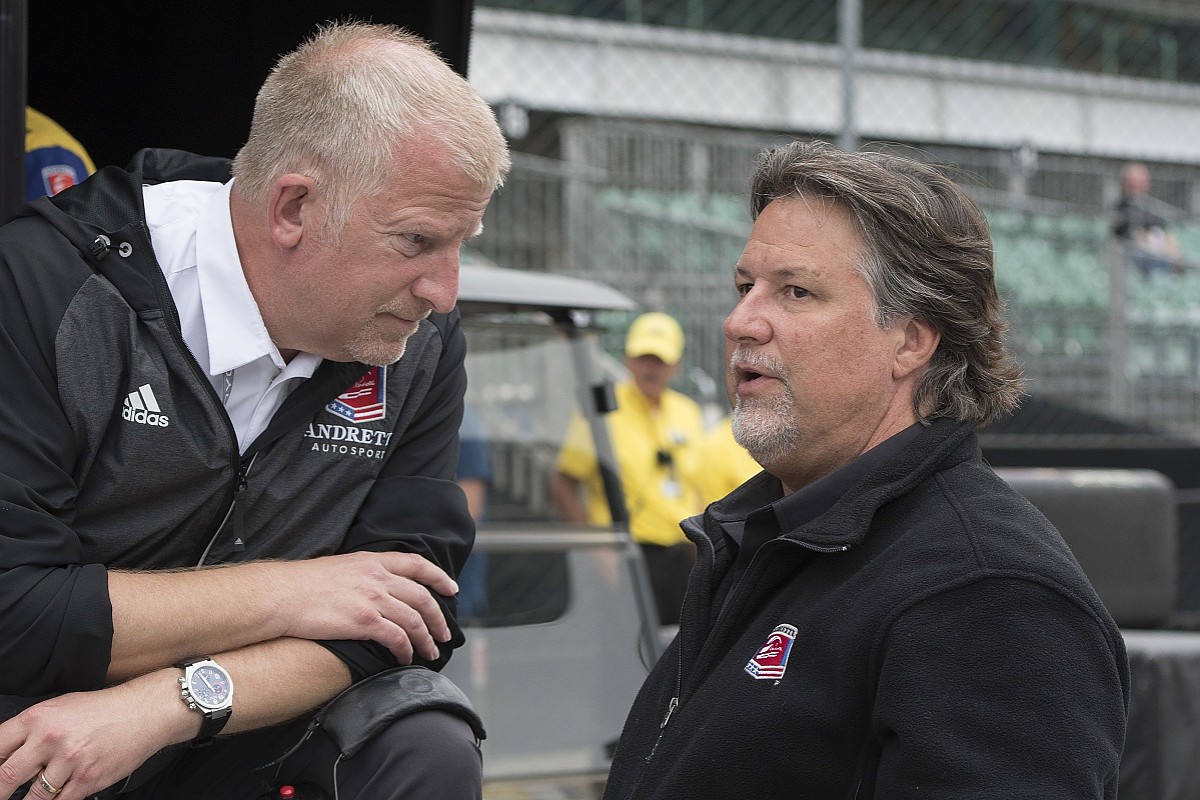 "The technical and operational partnership has been reasonably fruitful, because before Eric came back to us as technical director he was working for Chip Ganassi Racing in NASCAR for a couple of years, so there have been things he's been able to bring to the table.
"That said, I wouldn't pretend that what we currently provide to WAU on the technical side is on the same level as what, say, Team Penske contribute to DJR Team Penske. But we have some design and development capability here in the States whereby we've certainly been able to contribute to some projects over the year and a bit that we've been involved.
"Likewise, some of the methodologies they use to overcome their challenges down there can be applied to things we have going on in Indianapolis. So there is a two-way exchange of thoughts and ideas."
There has been some staff share too. Scott Pye's number one mechanic Callum Glanville worked on Stefan Wilson's AA entry at the Indy 500 last year, while Andretti staff helped out with United's Le Mans campaign. Plans for a Bathurst 1000 wildcard entry in the future would likely require manpower from AA and United. According to Dean, giving staff one-off overseas projects is a nice incentive.
"Having quality people in your team and keeping them motivated and having ambitions for them and incentives for them... it might sound cliched, but you're only as good as the people you've got in your team," he says.
"So if you've got good people and you can keep them motivated, you're more likely to be successful."
In a commercial sense, the first big test came late last year. WAU was faced with the problem of having two major sponsors in a bidding war. Both Boost Mobile and Mega Fuels wanted stickers on the team's Holdens for 2019, so Walkinshaw called on Brown and Andretti to help reach a decision.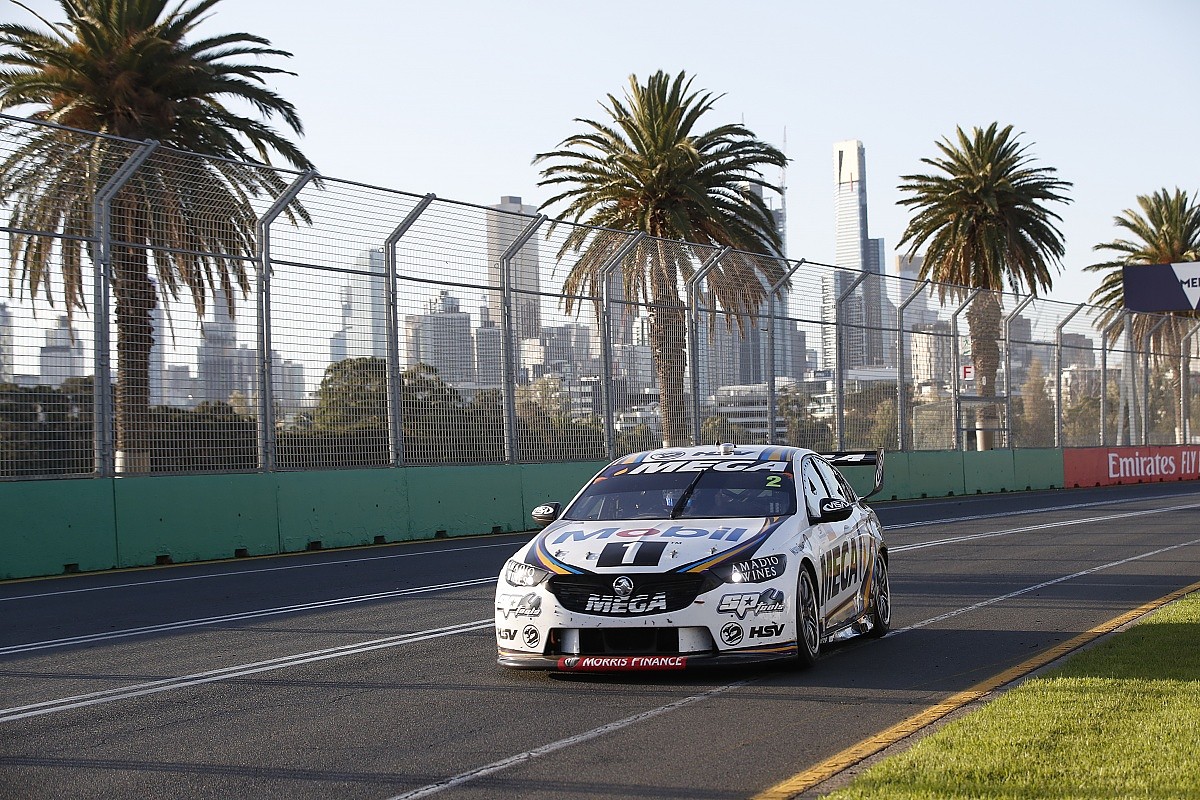 "We were in the fortunate position where we had two major partners essentially fighting over us, which isn't something a Supercars team has very often," says Walkinshaw.
"It was an exciting position to be in. But it comes with a lot more complexity in how you negotiate the deal. At the end of the day we have to make sure we get the right partner for the right price, to allow us to take the next step forward as a team and have the financial resource to pass on to the engineers and designers to support our future success.
"We're in a much better position than we've been in for the last few years, which is a testament to how the relationship is adding value to the team." Walkinshaw
"Mega made sense for us on both sides, because not only did we get the deal we needed [financially], but because they're a fuels company there was a lot of business-to-business that made it a no-brainer.
"Going through that process, it was great to have Michael and Zak involved. We had a lot of long conversations and eventually we got it over the line. We're in a much better position than we've been in for the last few years, which is a testament to how the relationship is adding value to the team."
So WAU has the money and engineering firepower spread around the world. What about the results?
From the start, the WAU alliance has considered success a three-year prospect. Fair enough: DJR Team Penske debuted in 2015, but wasn't a regular race winner and title contender until 2017.
There's little doubt that 2018 was a big step up on a poor 2017. WAU went from two podiums to six, with an impressive win for Pye at Albert Park. And the top 10 count jumped from 10 to 31. Now it's time for year two, and that means regular podiums.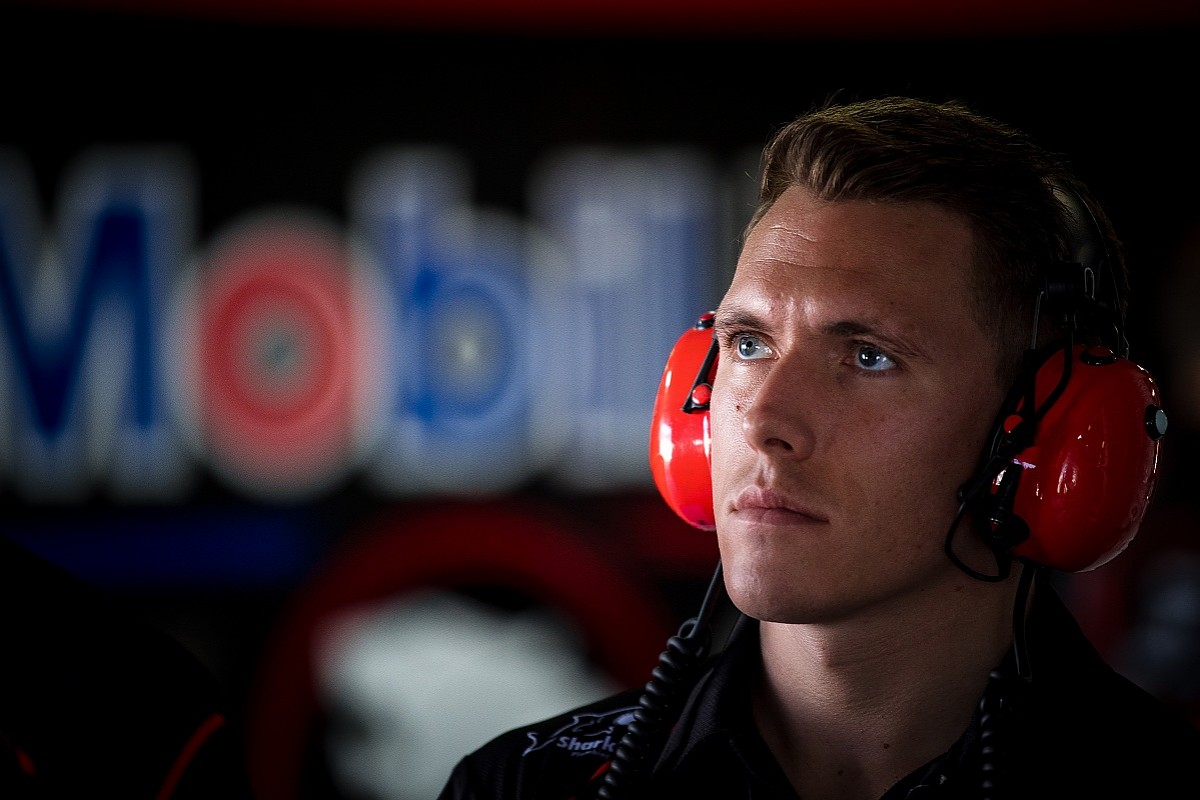 "When I was negotiating the deal with Michael and Zak, I said to them, 'Australia and Supercars is highly competitive, it's not like flicking a switch and you guys will come on board and next thing we'll winning,'" says Walkinshaw.
"It took Penske three years to get their act together and start being competitive.
"We all agreed it was going to be a three-year programme. Year one was getting our shit together and working on achieving regular top 10s for both cars and trying to get some podiums. I think we achieved that. We're not happy with it, but we're happy with the relative progress.
"Year two, there are a lot of other factors - rule changes, the new Ford, which you would assume won't be slower - but what we want to achieve is even more top 10s, more regular podiums, and more race wins. What we'd like to achieve is to become a team that can go into 2020 ready to battle for a championship.
"Motorsport is tough, and it's not an exact science. But those are our internal goals, and we'll do what we can to achieve it. The key word is consistency. You don't need to win every race, you just need to be there consistently across the season so, at the end, you're in the game and you're not back in seventh or eighth, six or seven hundred points away."
Walkinshaw is right: it won't be easy. The Mustang has seemingly made DJR Team Penske even stronger, and Triple Eight Race Engineering - the current beneficiary of Holden factory funding - won't be going anywhere.
Adding to question marks over WAU's current spot in the Supercars pecking order is an anonymous showing at the season opener in Adelaide. Even in the bad old days, the team seemed able to get a result on the unique street circuit, with James Courtney claiming wins in 2014, 2015 and 2016.
It seems unlikely that Courtney or Pye will be regular race winners this season, but that's not to say the plan won't work. After all, it wasn't long ago that Dick Johnson Racing was a team close to financial collapse. Now it's a near-unstoppable powerhouse.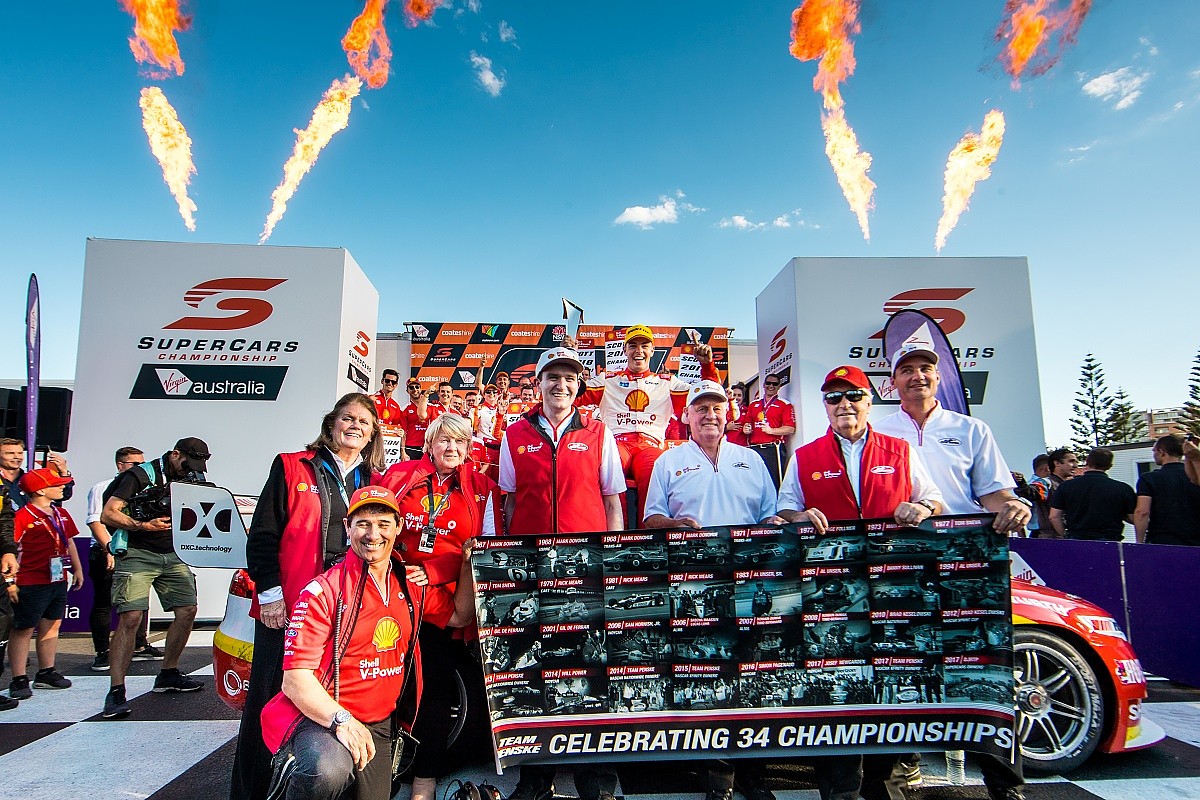 Rich pedigree
The name may be relatively new, but at its core Walkinshaw Andretti United is a team steeped in Supercars/Australian Touring Car Championship tradition.
The late Tom Walkinshaw first teamed up with Holden in the wake of the Peter Brock 'Polarizer' scandal in the late 1980s, forming Holden Special Vehicles as a successor to Brock's Holden Dealer Team.
Initially outsouced to Larry Perkins, Walkinshaw took the project in-house under the Holden Racing Team banner in 1990 and was rewarded with a Bathurst 1000 victory for Win Percy and Allan Grice. But it wasn't until Group A regulations were dropped and the ATCC shifted to an all-V8 formula that HRT became a regular winner.
The team's first title came in 1996 with a young Craig Lowndes, who returned from his failed stint in Europe to bag a couple more in 1998 and 1999, before Mark Skaife enjoyed a run of three titles in a row for HRT between 2000 and 2002. There was also more Bathurst success, with three wins for Skaife in 2001, 2002 and 2005, before Garth Tander added a brace in 2009 and 2011.
The team survived a messy ownership saga following the collapse of Tom Walkinshaw Racing in 2003 and subsequent sale to Skaife, before Walkinshaw recovered control of his beleaguered team, which had struggled under the weight of debts and persistent allegations about the nature of Holden involvement, in 2008.
Following Walkinshaw's death in 2010, the HRT brand continued under the leadership of Martine and Ryan Walkinshaw, but results were few and far between, which contributed to the loss of its works backing in 2016. The team was initially rebranded as Mobil 1 HSV Racing, before becoming WAU for 2018.