Autosport understands Brands Hatch is unlikely to have a guest driver on the grid for this year's DTM races, despite efforts to secure one.
Audi provided a WRT-run car for MotoGP star Andrea Dovizioso at Misano and became the first manufacturer to run a guest entry in 2019.
The night-format race - which was replaced for 2019 - had struggled to gain significant spectator interest last year, despite Alex Zanardi contesting the event as BMW's guest driver.
The DTM is also keen to see Brands Hatch grow as an event as part of its internationalisation efforts, and both the series and its manufacturers have stressed the importance of Brands Hatch at recent rounds.
Audi motorsport boss Dieter Gass told Autosport that Brands was "perfect" for a guest driver and that Audi would "love" to provide one, but was keen to see BMW or the R-Motorsport Aston Martin squad fill the role at that event.
An R-Motorsport spokesperson confirmed to Autosport that it could not do so as it still only has the four full-season cars built, while a BMW representative stated: "We are still evaluating guest driver options for the rest of the season."
Autosport understands Audi was not approached to run a guest at Brands.
During May's 24 Hours of Le Mans, BMW motorsport director Jens Marquardt explained to Autosport why it had not yet committed to running a guest driver.
Asked specifically about whether BMW would run a guest entry at Brands Hatch, Marquardt said: "We are looking at it for the whole year and [trying to] figure out which kind of events would be good, from our point of view, in regards to availability of resources, and what kind of story it is that we can tell.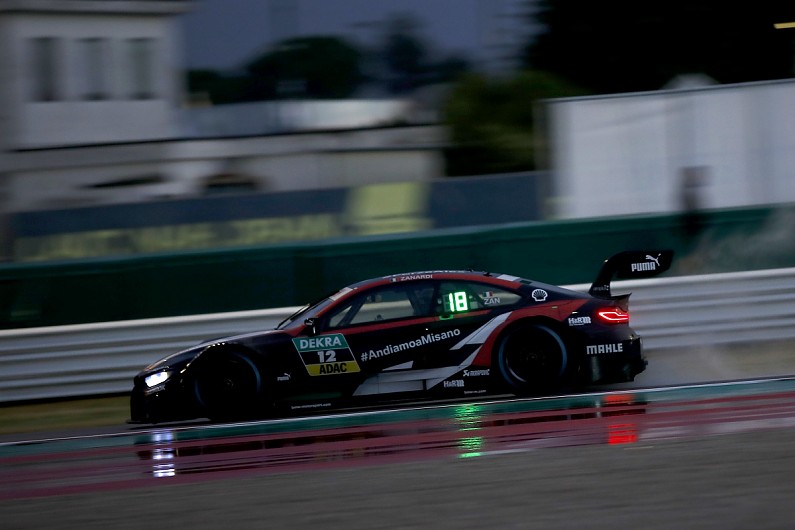 "Last year, with Alex [Zanardi] at Misano, that was a pretty good one.
"We're working on the same kind of deal and looking into it, we haven't really fixed the plan yet so, therefore, we have not communicated it.
"But for sure, it's something we are looking into."
No DTM manufacturer was willing to outline the cost of a guest entry, while series boss Gerhard Berger told Autosport at Misano that it was "of course" an expensive commitment.
When asked about the costs of a guest entry, Marquardt pointed to managing resources across BMW's motorsport programme as the bigger factor in any decision.
He outlined participation in back-to-back 24 hours races at Le Mans and the Nurburgring as an example of why BMW was unable to commit to a guest entry earlier than July.
"A lot of our teams are involved [at Le Mans and Nurburgring]," he added.
"Obviously, between RBM and RMG, they were extremely busy so far coming from event to event [in the DTM].
"As you mentioned [earlier], [it's also about] getting the DTM [2019] package more and more stabilised.
"I think from our point of view, it's more the second half of the season we are looking [at to run a guest].
"Really up to now, and including June, it is a super-high level of goals for all of our people.
"It's really the right story and having the necessary resources available.
"The car is not the problem, it's the preparation, and you want it done properly."
The DTM returns to action this weekend at the Norisring.