BMW and Audi have used their Le Mans 24 Hours and production car expertise to get on top of the reliability problems caused by the new-for-2019 DTM Class One engine.
The early rounds of the season featured engine-related retirements, and ahead of Zolder, the DTM teams were allowed to make modifications to the problematic steering columns.
The Class One engine's vibrations had stressed the standardised parts carried over from the 2018 package, although Audi and BMW have pointed out that not all technical problem-related retirements have been a result of vibrations.
Autosport understands the BMW M8 GTE - which competed in both the World Endurance Championship and the IMSA SportsCar Championship - also had early engine vibration problems that helped it resolve the M4 DTM's problems.
Rudolf Dittrich, BMW's general manager of motorsport vehicle development, told Autosport: "To resolve all the integration problems that such a high-performance four-cylinder engine creates, we have had some experience in the past.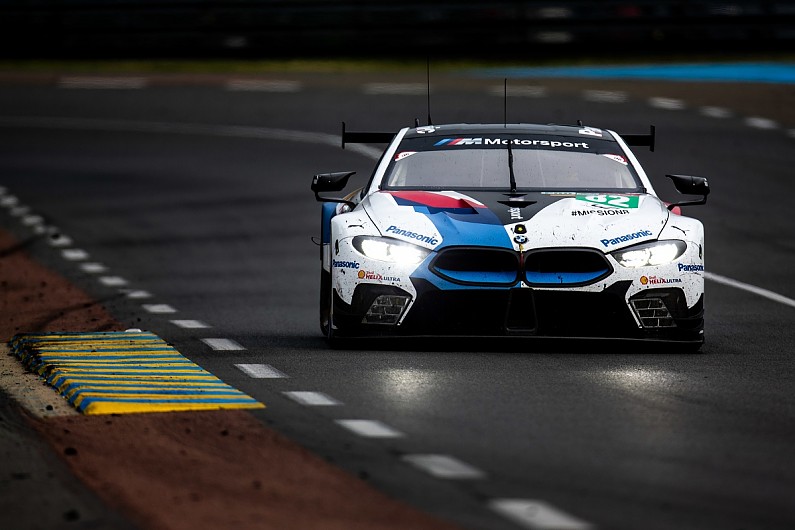 "We have a very close collaboration with the production car side because there is a lot of expertise in the M range.
"We are working closely to resolve them one by one to hopefully by the end of the year, you [the media] will not ask that question anymore."
"Generally race engines are vibrating more than road car engines because you do not care so much about comfort, it's about reliability and performance.
"You are right that we experienced this with a newly developed car [The M8 GTE], so we were ready to tackle those problems."
While BMW has more recent experience of Le Mans to draw on with the M8 GTE, it is understood that Audi was able to draw on similar problems that arose during its diesel-powered Le Mans project.
When Autosport asked Audi motorsport boss Dieter Gass if its Le Mans and production car expertise was helping its push to improve reliability, he said: "We really have only one major issue with the Class One engine and this is the steering, which we fixed for Zolder.
"The clutch cylinder was fixed for everyone [Audi, BMW and Aston Martin] and we had to find out after the [Zolder] race that the problem with the intercooler on Rene's car [at Zolder] wasn't even a problem of vibration. It was a part quality issue.
"Everyone has the experiences of these systems and we do have quite a good experience from Le Mans.
"Obviously you go back to your road car colleagues for advice and it's common sense. "It's really a mix of your own experiences and also the big power behind the [Audi] company."
The R-Motorsport Aston Martin squad notably struggled with engine reliability at Zolder but then improved next time out at Misano.
The Aston Martin group's main issue has been a lack of engine power relative to Audi and BMW, and R-Motorsport conducted a test at Vallelunga as it seeks to close the gap.