Haas Formula 1 test driver Pietro Fittipaldi will contest this weekend's Misano DTM round after all, replacing Audi driver Jamie Green who is recovering from appendicitis.
Green has had surgery as a result of the appendicitis, symptoms of which Audi said appeared suddenly earlier this week, meaning he is unable to take up his seat in his Team Rosberg Audi RS5 this weekend.
Fittipaldi has been racing for Audi customer team WRT in the DTM this season, but had been replaced by MotoGP star Andrea Dovizioso for Misano due to the Brazilian's F1 commitments at the Canadian Grand Prix.
"The symptoms [of Green's appendicitis] appeared all of a sudden during the night from Tuesday to Wednesday," said head of Audi motorsport Dieter Gass.
"We all wish Jamie a speedy recovery. He'll definitely not be fit for racing again this weekend, so we're happy that Pietro is able to stand in for him on such short notice."
Green scored his first podium in 19 months at the most recent round at Zolder, having struggled during the 2018 campaign.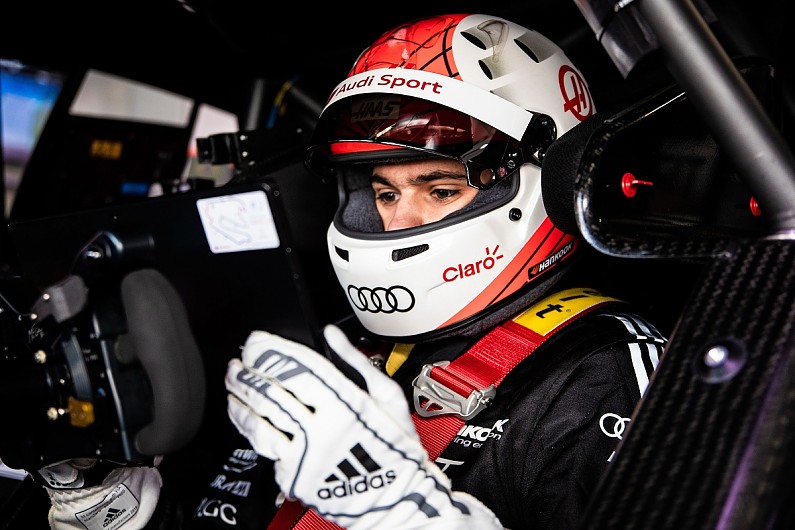 Fittipaldi managed to score two points during the same weekend with his best DTM performance yet, finishing ninth in the second race.
"For us, Pietro is the best solution," said Gass.
"He knows the car and showed strong performances in his first two DTM events."
As Dovizioso is still effectively replacing Fittipaldi at WRT in a one-off outing, the Ducati MotoGP rider is unable to score points at Misano for the drivers', teams' or manufacturers' championship.
His finishing position will not affect the points scored by regular drivers either.
Driver changes are approved at the discretion of the DTM commission.