BMW's trio of DTM titles last year will be "an impossible achievement to top", according to the manufacturer's motorsport chief Jens Marquardt. But that will not stop an eight-car line-up that includes drivers' champion Bruno Spengler from trying to do just that.
While Spengler has former champion Martin Tomczyk and ex-Formula 1 racer Timo Glock on his side for 2013, a resurgent Audi squad bolstered by the signing of Jamie Green, and a youthful-yet-promising Mercedes line-up are both ready to dethrone the current king of the DTM.
Here's how they line up.
BMW
Schnitzer Motorsport
Car: BMW M3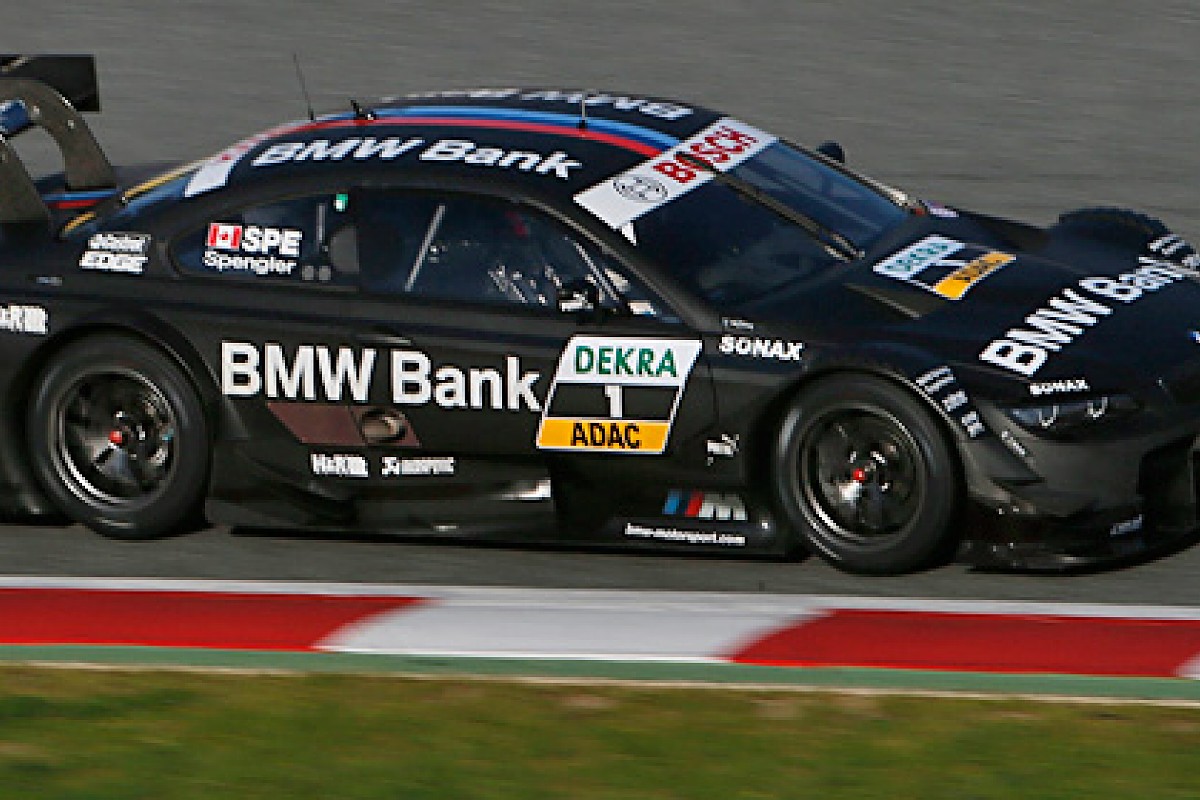 #1 Bruno Spengler (CDN)
DTM debut: 2005
Starts: 83
Wins: 13
Poles: 14
Fastest laps: 14
Titles: 1 (2012)
2012: DTM champion (4 wins)
#2 Dirk Werner (D)
DTM debut: 2012
Starts: 10
Best finish: 4th
Best grid: 3rd
Fastest laps: 0
2012: 9th in DTM
Despite the plethora of championships won by Charly Lamm's squad during its 50-year history, last year's drivers' and teams' titles were still hugely unexpected, arriving as they did in BMW's first factory DTM campaign since 1992.
Lamm said that Bruno Spengler's championship success was one of the best he had ever experienced, and the Canadian returns for a crack at becoming only the third man after Bernd Schneider and Timo Scheider to successfully defend a DTM title.
Spengler, a confidence driver if ever there was one, will be brimming with the stuff this year and should be well supported by team-mate Dirk Werner, who was one of only two drivers to qualify inside the top 10 for every race during the second half of the season, and made huge strides during his rookie year.
While other BMW teams have taken the limelight in testing, expect Schnitzer to again be BMW's leading squad.
RBM
Car: BMW M3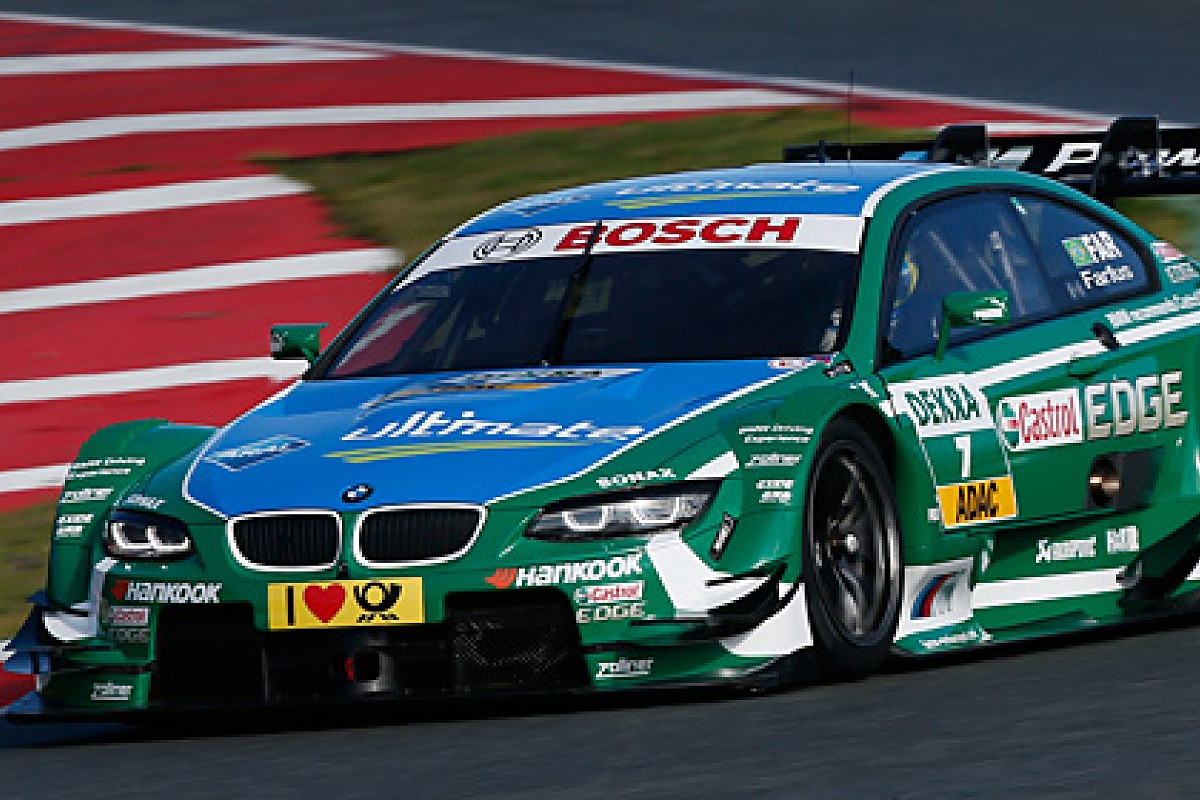 #7 Augusto Farfus (BR)
DTM debut: 2012
Starts: 10
Wins: 1
Poles: 2
Fastest laps: 0
2012: 7th in DTM (1 win)
#8 Joey Hand (USA)
DTM debut: 2012
Starts: 10
Best finish: 8th
Best grid: 5th
Fastest laps: 0
2012: 20th in DTM, Daytona 24 Hours winner, Sebring 12 Hours GT winner
Bart Mampaey's team had to essentially forget everything it had learned racing Super 2000 touring cars for BMW during the previous decade when it was given the task of leading the test-and-development push of the new-for-2012 M3 DTM, and the same could be said for drivers Andy Priaulx and Augusto Farfus.
While both were superb on their day, the inherent difference in driving style between the Brit and the Brazilian meant that weekends on which both were competitive were very rare.
Priaulx has now switched to RMG, meaning that Farfus - a dominant race winner at Valencia last year - now has Joey Hand as team-mate. The American was unfortunate to have his #1 chassis destroyed in a testing fire (when he was not behind the wheel) just days after taking his maiden points finish last year, and found bags of pace at the final two races once he had a replacement worthy of his speed. With fewer US commitments this year, he should feature far more prominently.
RMG
Car: BMW M3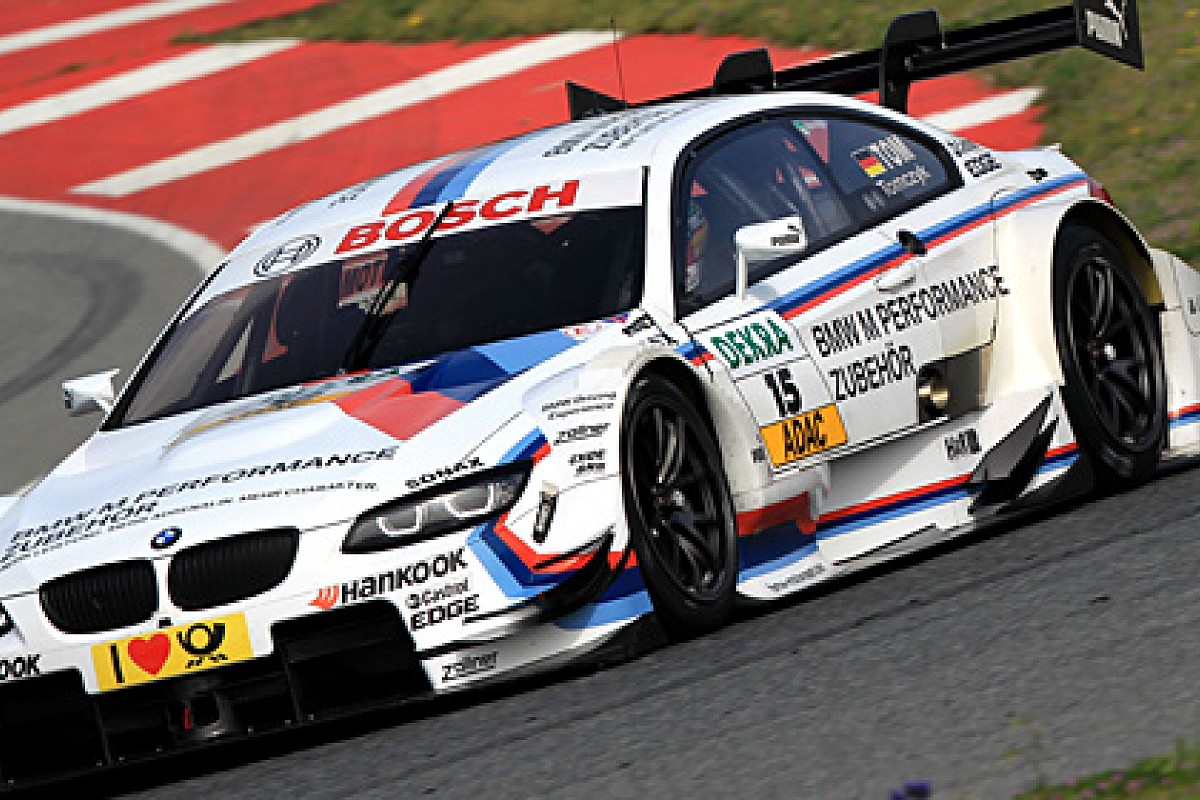 #15 Martin Tomczyk (D)
DTM debut: 2001
Starts: 121
Wins: 7
Poles: 8
Fastest laps: 7
Titles: 1 (2011)
2012: 8th in DTM
#16 Andy Priaulx (GB)
DTM debut: 2012
Starts: 10
Best finish: 6th
Best grid: 6th
Fastest laps: 0
2012: 13th in DTM
Along with Bruno Spengler, Martin Tomczyk's move to BMW was among the biggest moves of the 2011-12 winter, but unlike the Canadian an expected title challenge never really materialised as Stefan Reinhold's all-new RMG team got to grips with life in the DTM.
In a season typical of Tomczyk's career (but not of his title-winning campaign), he hit top form during the early to middle part of the year and scored points in five straight races, including three mid-season podiums. With four rounds left he was the equivalent of a single third place behind Spengler in the standings.
Things went south after that, however, as he got involved in a series of incidents and fell backwards.
Priaulx had a tough time adapting his driving to the demands of the M3 last year, but shares many of the traits associated with Tomczyk's smooth style and should benefit from having more a more useful and useable data-transfer from his team-mate than was the case with the less oversteer-sensitive Farfus in 2012.
Team MTEK
Car: BMW M3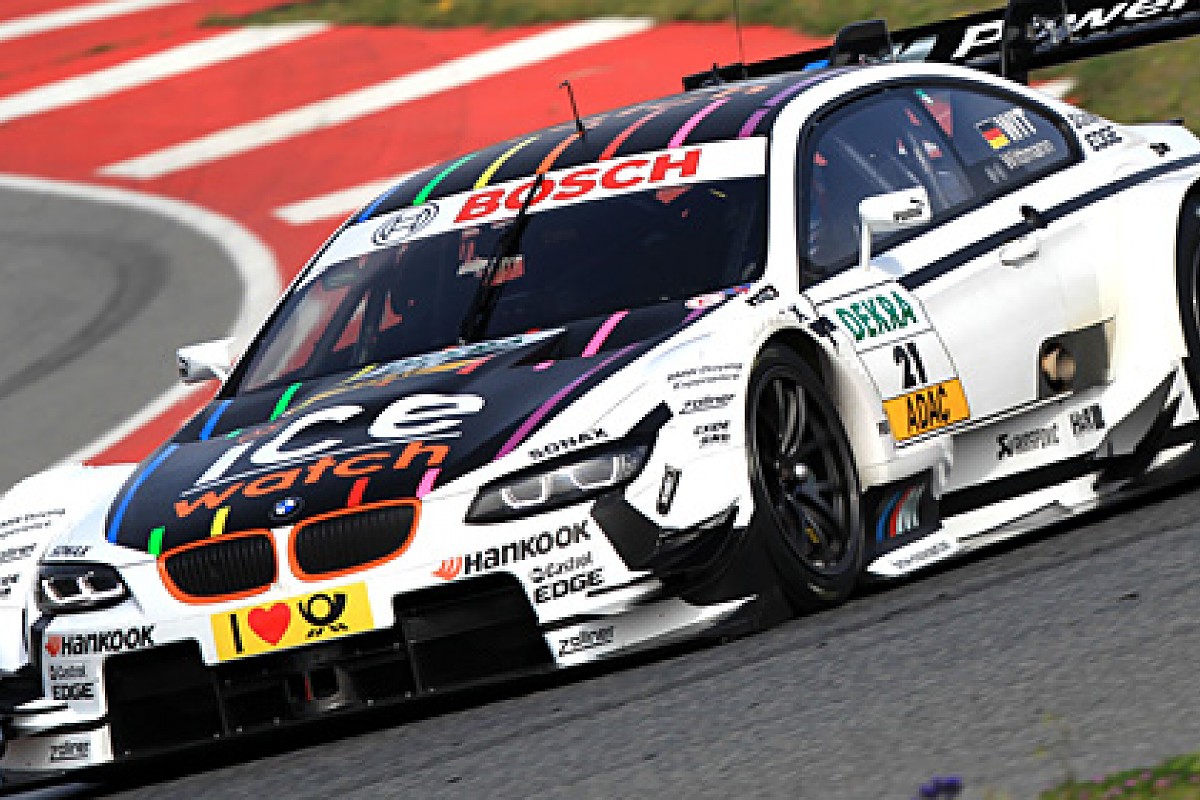 #21 Marco Wittmann (D)
DTM debut: 2013
2012: BMW DTM test driver, 9th at Nurburgring 24 Hours
#22 Timo Glock (D)
DTM debut: 2013
2012: 20th in F1
A year ago Ernest Knoors could be found running Toro Rosso's customer Ferrari Formula 1 engine programme, but now the Dutchman has taken the bold gamble of setting up his own team (with considerable help from BMW) to expand the Munich manufacturer's line-up from six cars to eight.
Glock, an old friend of Jens Marquardt's from their time at Toyota, is the star name, moving from the Marussia F1 team to drive one of the M3s. He looks set to buck the recent trend of grand prix drivers struggling in the DTM if pre-season testing is anything to go by.
Pre-season pace-setter Wittmann, meanwhile, has matured considerably since his Formula 3 days and seems to have gained plenty from a year with clearly-defined goals as BMW's test and reserve driver.
Good decision-making will be key for this fledgling team as the scrapping of Friday's 90-minute practice sessions on race weekends will leave both rookies short on track time.
AUDI
Abt Sportsline
Car: Audi RS5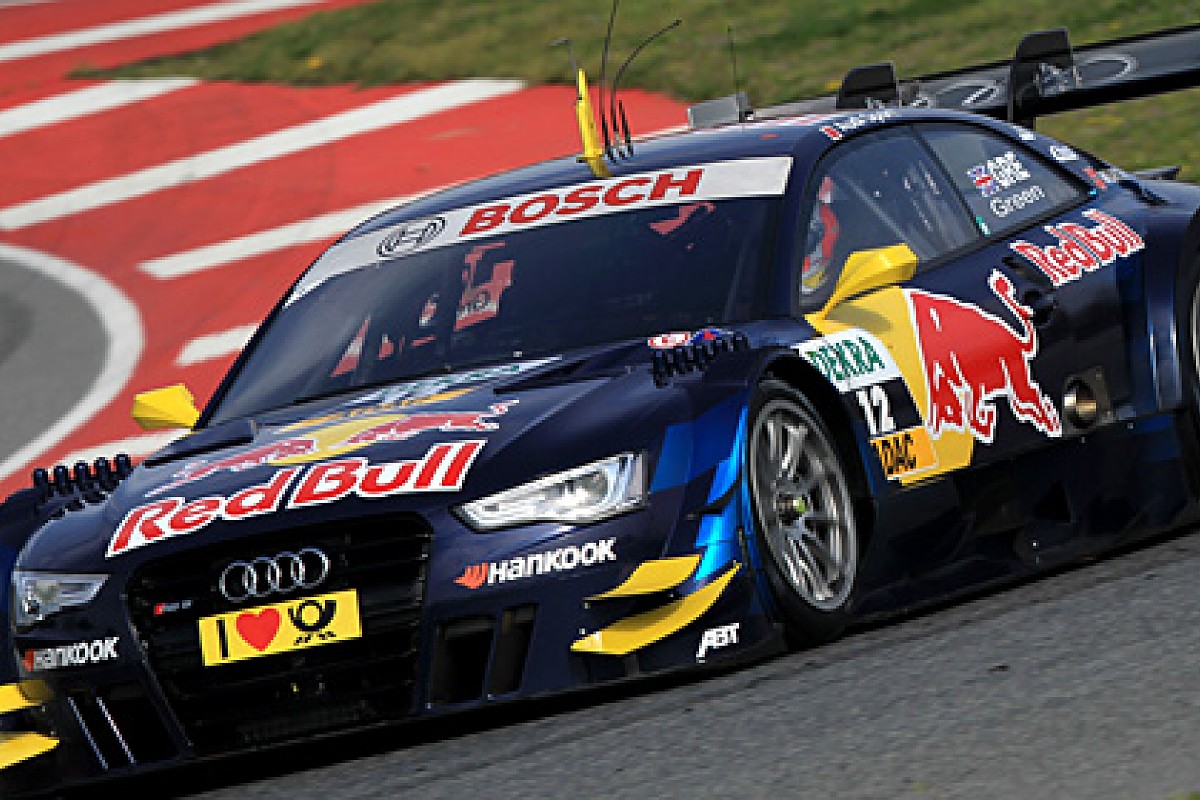 #11 Mattias Ekstrom (S)
DTM debut: 2001
Starts: 122
Wins: 17
Poles: 20
Fastest laps: 11
Titles: 2 (2004, '07)
2012: 6th in DTM
#12 Jamie Green (GB)
DTM debut: 2005
Starts: 83
Wins: 8
Poles: 6
Fastest laps: 13
2012: 3rd in DTM (1 win)
#23 Timo Scheider (D)
DTM debut: 2000
Starts: 126
Wins: 6
Poles: 10
Fastest laps: 9
Titles: 2 (2008, '09)
2012: 14th in DTM
#24 Adrien Tambay (F)
DTM debut: 2012
Starts: 10
Best finish: 2nd
Best grid: 4th
Fastest laps: 0
2012: 10th in DTM
Not for the first time, Abt Sportsline features the strongest line-up of any team in the DTM, with four championships and 31 wins amassed between its four drivers since 2002. Most interesting however is the addition of long-time Mercedes man Jamie Green, who has replaced GT3-bound Rahel Frey for the coming season.
Last year was bad for Audi as it struggled to consistently find the sweet spot of the Hankook tyres for its A5s, and Hans-Jurgen Abt's squad, for the second year in a row, was not its leading team.
That will only serve to inspire its drivers on to greater things. Mattias Ekstrom said his car was "a 10 out of 10" only twice during 2012, while Timo Scheider barely got through a weekend without some kind of mechanical problem blighting his progress.
Neither will want to be put in the shade by Audi's new boy, but both are mature enough not to let their focus waver if that happens.
Team Rosberg
Car: Audi RS5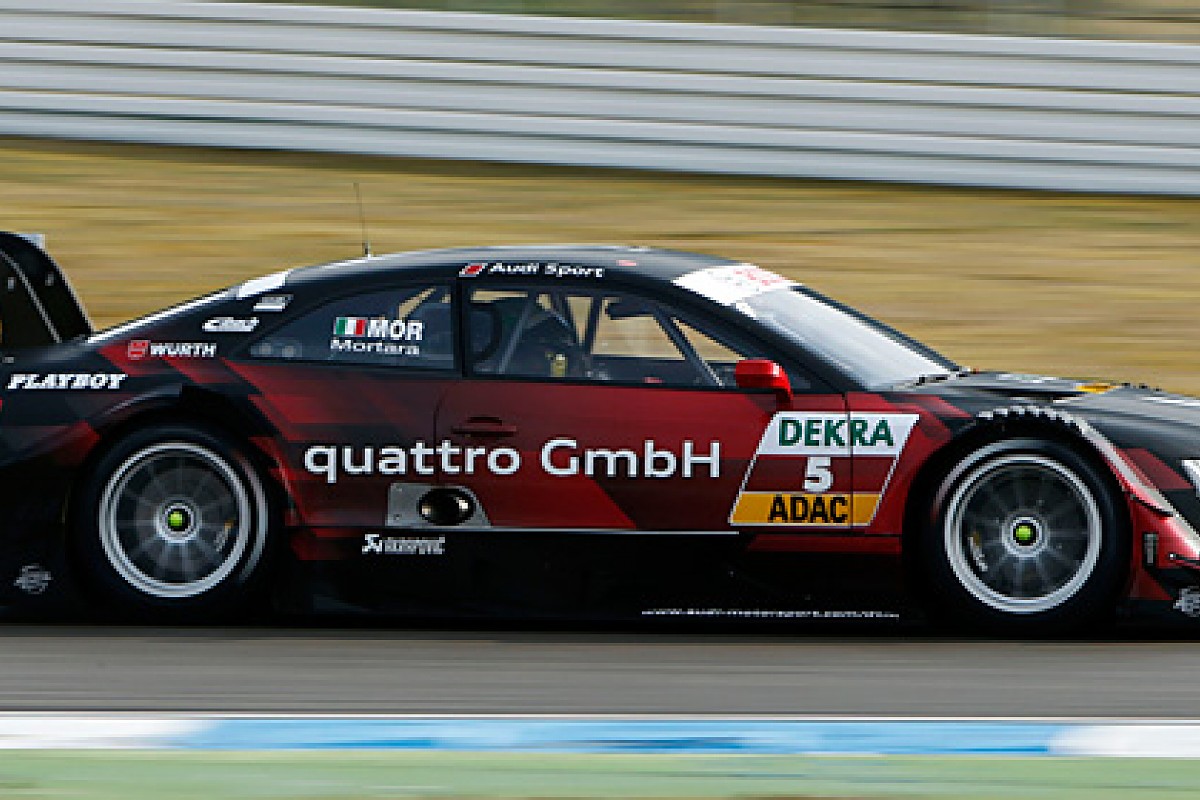 #5 Edoardo Mortara (I)
DTM debut: 2011
Starts: 20
Wins: 2
Poles: 1
Fastest laps: 0
2012: 5th in DTM (2 wins), Macau GT Cup winner, Lotus F1 testing
#6 Filipe Albuquerque (P)
DTM debut: 2011
Starts: 20
Best finish: 2nd
Best grid: 2nd
Fastest laps: 0
2012: 11th in DTM, selected Blancpain Endurance Series races
"I've been telling people for years that Team Rosberg is good," said team boss Arno Zensen. "Maybe they'll believe me now."
That comment, made after Edoardo Mortara won at Spielberg last year, still rings true now. Audi's only winning team in 2012 - both its victories coming via the young Italian - goes into the new season more confident than ever and has retained its impressive, yet youthful line-up of Mortara and Filipe Albuquerque; the pair fresh from an unlikely win in the GT division of the Daytona 24 Hours earlier this year.
Mortara made great strides in stringing together a whole weekend last year, was 2012's second-best qualifier and is now close to being the finished article, while Albuquerque is ready to do the same as long as he can take advantage of his often-superb Saturday performances in a manner we have yet to see in the DTM.
Phoenix Racing
Car: Audi RS5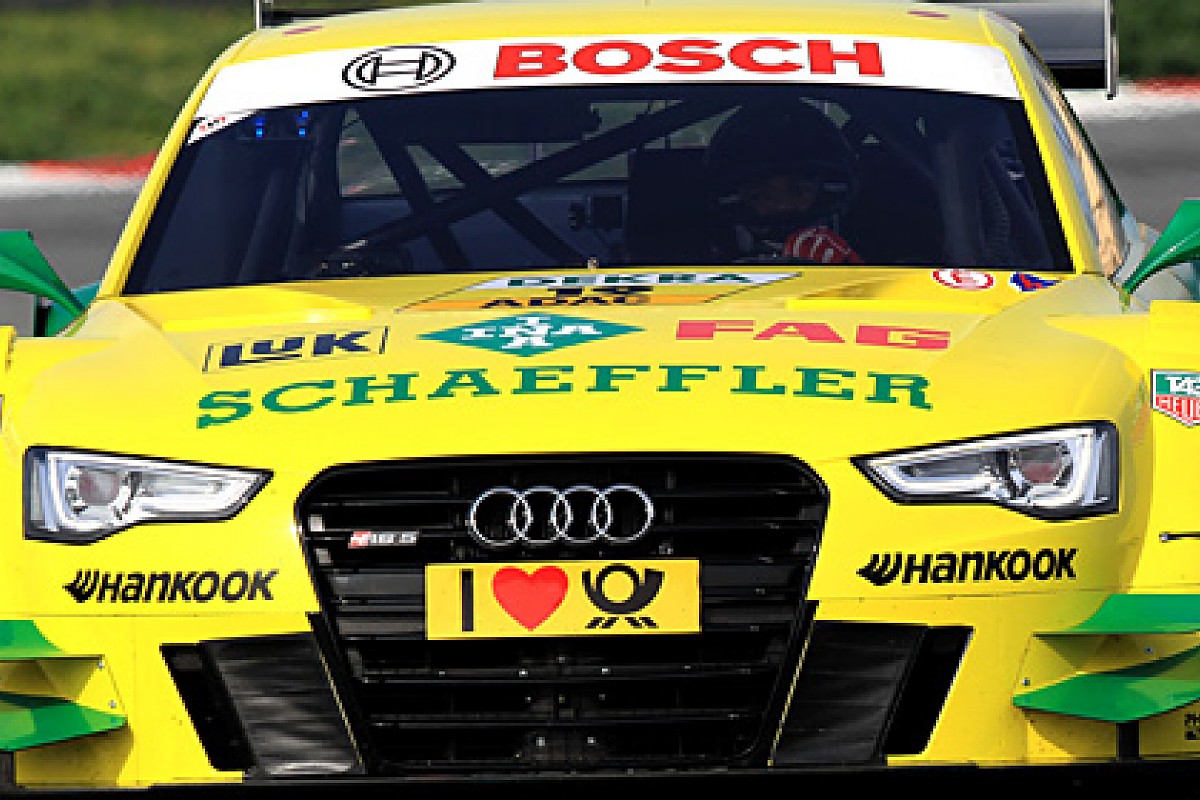 #19 Mike Rockenfeller (D)
DTM debut: 2007
Starts: 63
Wins: 1
Poles: 1
Fastest laps: 2
2012: 4th in DTM, 3rd at Le Mans 24 Hours
#20 Miguel Molina (E)
DTM debut: 2010
Starts: 31
Best finish: 3rd
Poles: 2
Fastest laps: 1
2012: 18th in DTM
The 2012 season was a quiet one for Ernst Moser's team, which had steered Martin Tomczyk to a surprise championship triumph the previous season.
On the face of it, last year was an opportunity missed with Le Mans winner Mike Rockenfeller and Miguel Molina - fresh from two poles in the last three races of 2011 - moving over from the larger Abt squad.
Rockenfeller was a model of consistency last year and finished a career-best fourth in the championship, but when an opportunity to win came along at Zandvoort he was too cautious and lost out to Mortara. He must throw such caution to the proverbial wind in order to establish himself ahead or Ekstrom and co.
A big plus point for the German is that he remains in the same set-up for another year, and with the same team-mate. Molina was often the innocent victim in somebody else's accident last year, but did not help his cause by qualifying outside the top 10 on eight occasions and leaving himself in the midst of the action.
MERCEDES
HWA
Car: Mercedes C-coupe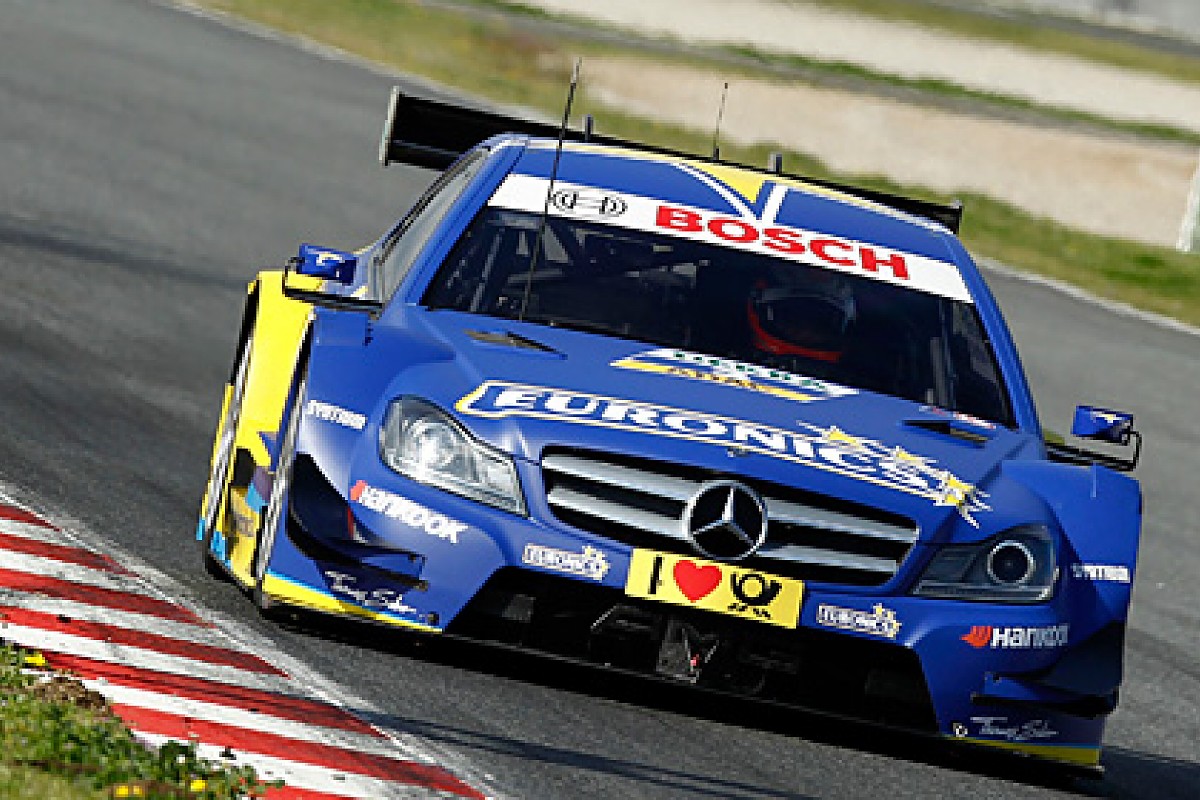 #3 Gary Paffett (GB)
DTM debut: 2003
Starts: 91
Wins: 18
Poles: 9
Fastest laps: 9
Titles: 1 (2005)
2012: 2nd in DTM, McLaren F1 testing
#4 Roberto Merhi (E)
DTM debut: 2012
Starts: 10
Best finish: 11th
Best grid: 14th
Fastest laps: 1
2012: 21st in DTM
#9 Christian Vietoris (D)
DTM debut: 2011
Starts: 20
Best finish: 4th
Best grid: 2nd
Fastest laps: 0
2012: 12th in DTM
#10 Robert Wickens (CDN)
DTM debut: 2012
Starts: 10
Best finish: 7th
Best grid: 9th
Fastest laps: 0
2012: 16th in DTM
Compared to three years ago - when Mercedes' line-up included Gary Paffett, Jamie Green, Bruno Spengler and Paul di Resta - the 2013 roster looks a little threadbare, and not just in terms of numbers. While two cars - those run by Persson Motorsport - have been lost by the Three-Pointed Star, of more significance is the lack of hard results achieved by the Stuttgart manufacturer's current drivers.
Pressure therefore exists on the shoulders of 2005 champion Paffett - the only Mercedes driver with even a DTM podium to his name - to steer Gerhard Ungar's squad forward almost single-handedly, while at the same time going one better than last year's championship runner-up spot.
A similar amount of pressure will be felt by Christian Vietoris, Robert Wickens and Roberto Merhi, all of whom will sense the opportunity presented to establish themselves firmly in Merc's plans for future campaigns.
RSC Mucke Motorsport
Car: Mercedes C-coupe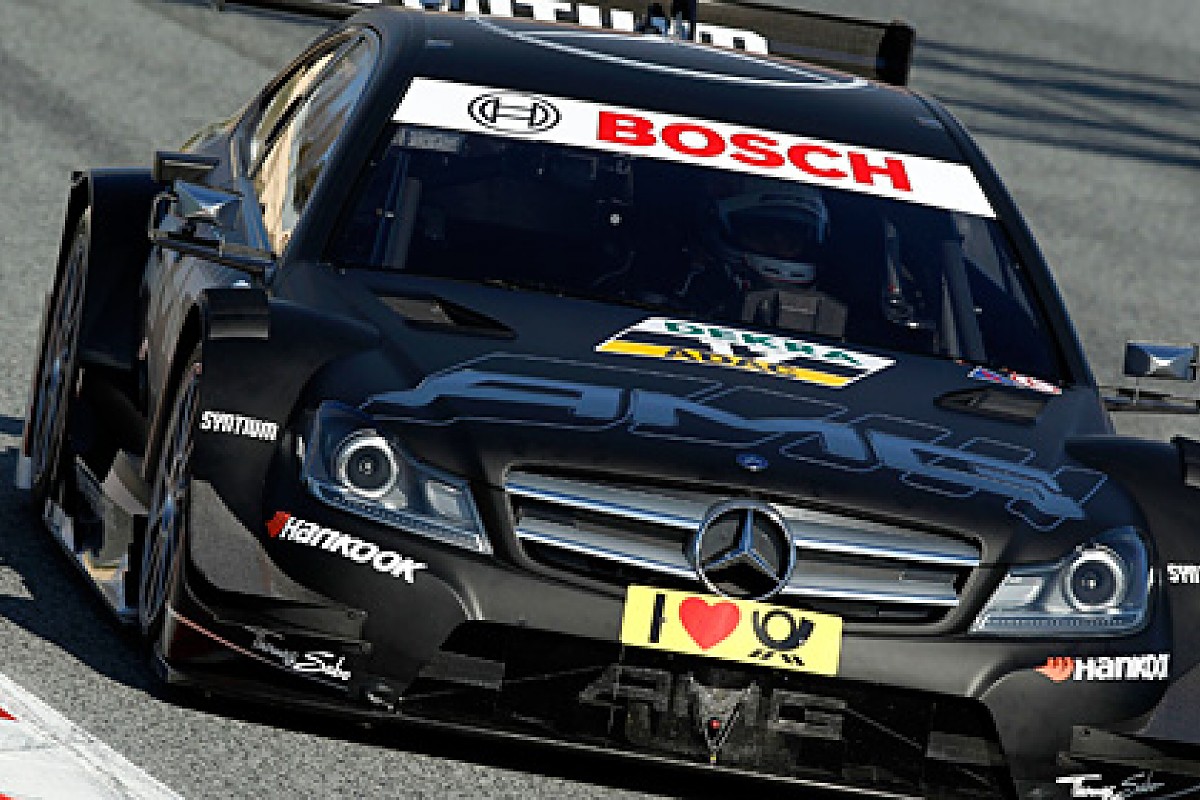 #17 Daniel Juncadella (E)
DTM debut: 2013
2012: F3 Euro Series champion (5 wins), European F3 champion (5 wins), Masters of F3 winner
#18 Pascal Wehrlein (D)
DTM debut: 2013
2012: 2nd in F3 Euro Series (1 win), 4th in European F3 (1 win)
With Wickens moving up to HWA and David Coulthard retiring, Mucke Motorsport - which now receives the RSC tag as part of increased involvement from Ralf Schumacher - fields an all-rookie line-up.
Juncadella is charming and ego-free off the track and an Alain Prost-style smooth driver on it, even if his F3 Euro Series and Formula 3 European titles last year did come after what he described as "the most erratic season of my life".
Wehrlein, whose promotion from Mucke's Formula 3 team only came about as a result of Schumacher's sudden retirement in March, is highly-rated by Merc and has been supported in recent years by the same Deutsche Post Speed Academy that furthered the careers of Adrian Sutil, Nico Hulkenberg and plenty of other German stars of the past decade. His speed in an F3 car is in no doubt, but a lack of testing compared to his stablemates may well count against him early on.