Gary Paffett and Oliver Jarvis are at very different points of their motor racing careers; the former is the most experienced member of Mercedes' DTM squad this year while the latter is in only his second year in a front-running car.
And yet both head into this year's championship with the same ambition; to lead the title charge for their respective manufacturers.
In Paffett's case, this means ending a run of two straight runner-up spots in the series - most recently to new Force India F1 recruit Paul di Resta - while for Jarvis, it means regaining some momentum after a trying 2010 with the Abt Audi squad.
Paffett is already a legend of the DTM. A 16-time race-winner and the series champion in 2005, the British ace has spent the last four years combining his Mercedes race seat with his role as an F1 test driver for McLaren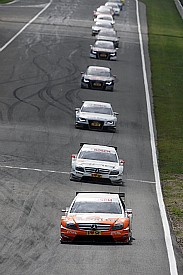 Paffet was often at the front of the field last year© LAT
Not content with becoming a year-on-year bridesmaid, he has set out his stall to re-take the title in 2011.
"The aim is to be champion again. There's nothing else to it," he says. "The last two years I've been second and missed the title by four points and five points, and that's the difference between one good result and one bad one at some point during the year.
"Paul [di Resta] did a fantastic job last year and by moving to F1 and doing so well in his first few races, he's really publicising the DTM and the level of driver here, which is good for everybody. It means that whoever wins the championship this year will get a bit more attention, and it will certainly make more drivers want to come and race here."
Paffett was part of a Mercedes line-up that dominated the championship on racedays last year, winning nine times to Audi's two and filling the top three positions in the points. He believes that his HWA team-mates Jamie Green and Bruno Spengler will pose the greatest threat to his hopes of regaining the title for the first time in six year.
"Jamie's been fantastic in testing and he's always going to be a threat, and Bruno... Well Bruno's certainly got the speed, as he showed last year by opening up a massive championship lead at one point, but then he had a slip [when he crashed twice at the Shanghai finale and lost the title]. Will he slip again if he's in the same situation? I don't know.
"Having said that, we don't know what Audi will do. We dominated in 2010, but it's not clear to see why, and they'll be hurting after that."
While Paffett is determined to become champion again, Audi rival Jarvis will just be happy to pick himself up after a hugely disappointing 2010 campaign.
After being promoted to an all-signing, all-dancing '09-spec Abt car, Jarvis expected much more than the two podiums and ninth place in the championship that he'd managed the previous season. Instead, he scored exactly the same number of points and finished in exactly the same championship position, much to his frustration.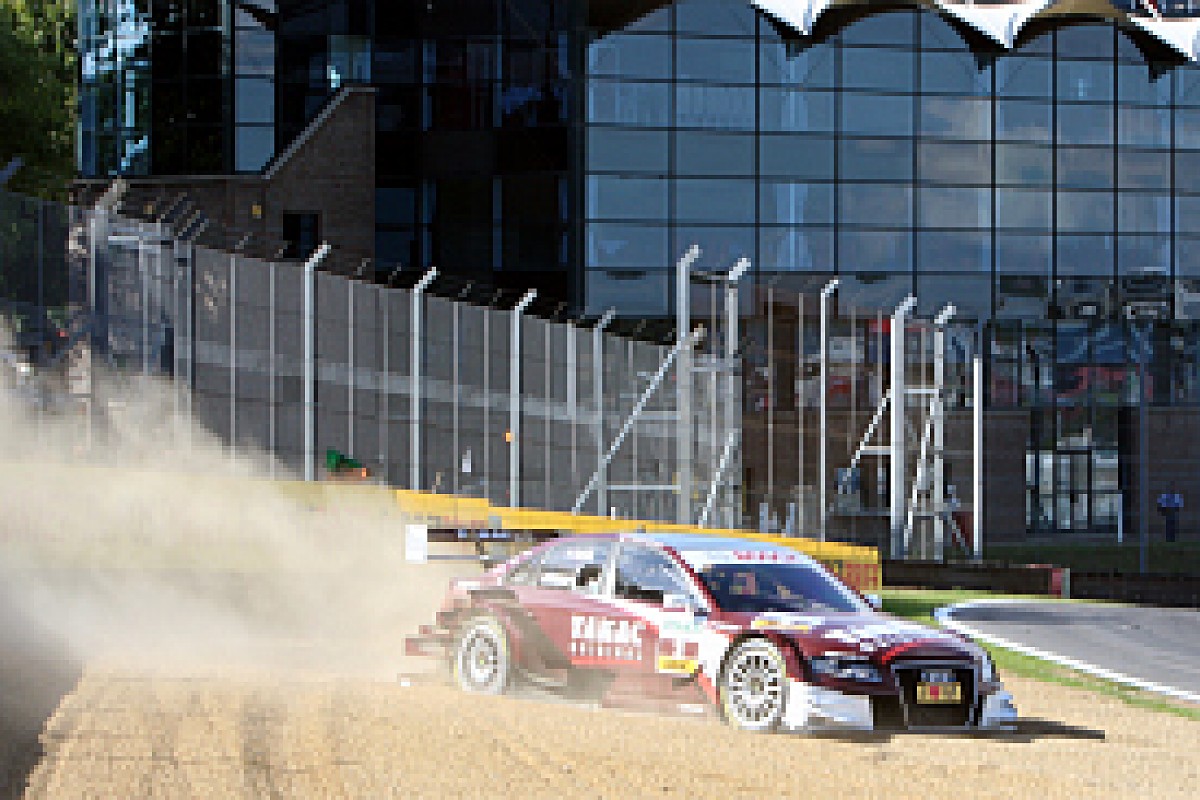 2010 was not Jarvis' best © LAT
"I can't deny that last year wasn't massively disappointing," says the 2005 McLaren/AUTOSPORT/BRDC Award winner. "We just didn't get the job done for a multitude of reasons, and my big problem was nailing it in qualifying. There was a bit of mid-corner understeer which was both a characteristic of the '09 Audi and of the new [for 2010] Dunlops, and it caused me a few problems."
It was some contrast to the previous year, in which Jarvis, then driving a year-old Phoenix Audi, managed a brilliant pole position at Zandvoort and two podiums to put himself ahead of the likes of Mike Rockenfeller and Alex Premat to secure himself promotion to the Abt squad in place of the departing Tom Kristensen.
He admits that he found it hard to deal with the step up, and, in particular, the lack of performance gain between old and new machinery.
"There's a perception when you drive an older car that you're in inferior machinery, and that when you get in a newer car, you suddenly find half a second. But that's not the case at all," he says.
"If anything, the gap between the old and new cars is smaller than ever before, - and certainly less than when I started in the DTM - because of the difference in weight [2008-spec cars have a base weight 25kg lower than 2009 machines], so you really have to be on your game to stay ahead of the older cars."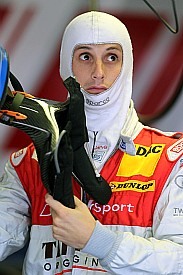 Jarvis is looking ahead to a much stronger year © LAT
So is he worried about messing up? About failing to produce the goods in what could be a crucial season against such experienced team-mates as two-time champions Mattias Ekstrom and Timo Scheider, and Le Mans winner Mike Rockenfeller?
After all, with Audi adding the likes of F3 Euro Series champion Edoardo Mortara and Race of Champions winner Filipe Albuquerque to its roster of drivers in older-spec machinery, he knows that any slip-up is likely to be pounced upon.
"There's pressure, of course there is. But that's part and parcel of being in this championship. Plus, I've been that young guy in an older car, pushing the others, so I've seen the situation from both sides.
"If anything, it creates a good competition within Audi, and it doesn't affect my confidence either. I know that, given the right conditions, I can run right at the front in these races - I've done it before, and it's certainly my aim to do it again this year."