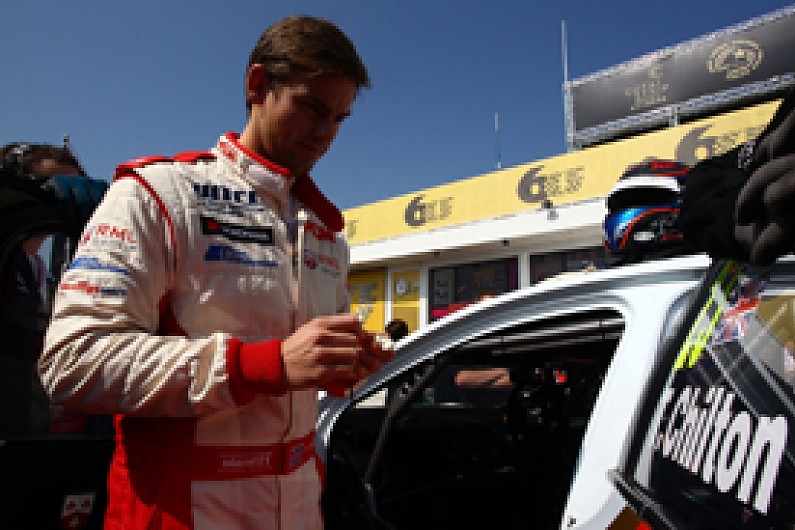 ROAL Motorsport will run a pair of new-spec Chevrolet Cruzes for Tom Chilton and Tom Coronel in the 2014 World Touring Car Championship.
Chilton joins the team after a breakthrough year in 2013, scoring his first series victory and ending the season fifth in the championship with RML, which will not be entering a team in '14.
Coronel meanwhile will enter his fourth consecutive season with ROAL. He was the only regular BMW driver to triumph in the championship last year.
ROAL has competed with BMWs since it was founded in 2001, and while it will continue that long-standing association in other championships, team boss Roberto Ravaglia said there was no option but to switch to Chevrolet for next year's WTCC campaign.
"We are not severing our long standing ties with BMW," Ravaglia explained.
"Actually we will keep on racing BMW cars in GT series.
"However, because unfortunately BMW decided not to develop a new WTCC car and we wished to stay in the series, we had no alternatives than looking for another programme.
"We believe that the new RML-built Chevrolet Cruze provides a great opportunity of running a competitive car."
Chilton, who triumphed at Sonoma and Shanghai last year, said he was looking forward to joining his new squad.
"I'm really looking forward to the challenge of driving a faster car with another highly rated team like ROAL Motorsport," he said.
"Tom Coronel is a good friend and I think he will be a good team-mate. We will be fast on the track and have the most fun at the same time whilst getting the job done."
Coronel has competed in the WTCC since its inception, but admitted last month that he had feared 2013 would prove to be his final season.
"I am happy to stay in WTCC because I have been in the championship since the beginning," he added.
"The series is the best package for my sponsors and also for myself as driver.
"Tom Chilton is a good friend and I had good battles with him last year so it's nice to have him as team-mate."
RML confirmed earlier in December that it will design and build Chevrolets to the series' new regulations. It had initially confirmed only four cars, but has subsequently revealed to AUTOSPORT that it has increased that figure to six.
There will therefore be a minimum of 16 new-specification cars on next year's grid.
2014 WTCC line-up so far:

Team                 Car                  Driver(s)
Honda (JAS)          Honda Civic WTCC     Gabriele Tarquini/Tiago Monteiro
Citroen              Citroen C-Elysee     Sebastien Loeb/Yvan Muller/TBA
Lada (Russian Bears) Lada Granta          Rob Huff/James Thompson/Mikhail Kozlovskiy
Zengo Motorsport     Honda Civic WTCC     Norbert Michelisz
Proteam Motorsport   Honda Civic WTCC     Mehdi Bennani
ROAL Motorsport      Chevrolet Cruze      Tom Coronel/Tom Chilton
Campos               Chevrolet Cruze      Hugo Valente
Campos               SEAT Leon WTCC       Dusan Borkovic*

* Running in TC2, for 2013-spec cars