Hyundai has become the first manufacturer to reveal its all-new 2017 World Rally Championship challenger, the i20 Coupe WRC.
The Korean team's third new World Rally Car in as many seasons was unveiled at Monza on Thursday.
New regulations for next season mean radically different rally cars, and though all the contenders have been spotted running in test specification, Hyundai's launch was the first proper look at one of the new generation complete.
Running a 36mm rather than 33mm turbo restrictor increases power from 300bhp to 380bhp, while significantly more aerodynamic downforce and a centre differential have made the car quicker through the corners.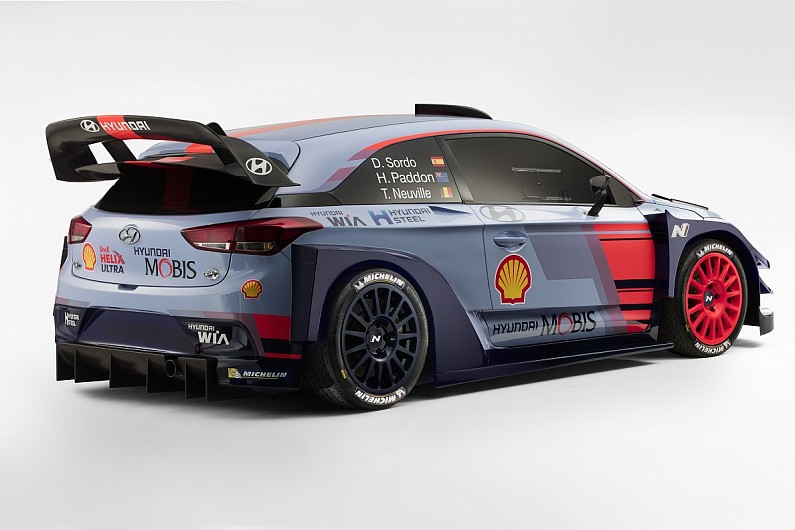 Thierry Neuville was the last of the current crop of drivers to test a 2017 car as he agreed terms with Hyundai later than team-mates Hayden Paddon and Dani Sordo, but the Belgian was impressed with what he found.
"My initial impressions of the car in testing were very positive," said Neuville.
"The changes in regulations have allowed us to make improvements in key areas, such as aerodynamics and rear stability.
"The increase in power is incredible while the additional grip and driveability gives us more confidence to push.

"We had a very positive 2016 season and I was delighted to finish the season second in the championship.
"Of course, from here there is only one place to go, and we want to be firmly in the fight for the title in 2017."

Team principal Michel Nandan echoed that determination to challenge for both titles in 2017.

"All teams are starting from scratch so we are on equal footing," said Nandan.
"Having finished in a fighting second position in 2016, we want to demonstrate our ability to fight for the championship in 2017 and we are confident the Hyundai i20 Coupe WRC will help us do just that.

"We are heading into a new era for the sport with the biggest change to the regulations for some time.
"It's a great new technical challenge and one that we have tackled with enthusiasm.
"It's an opportunity to put into practice everything we have learned and experienced in the past three seasons."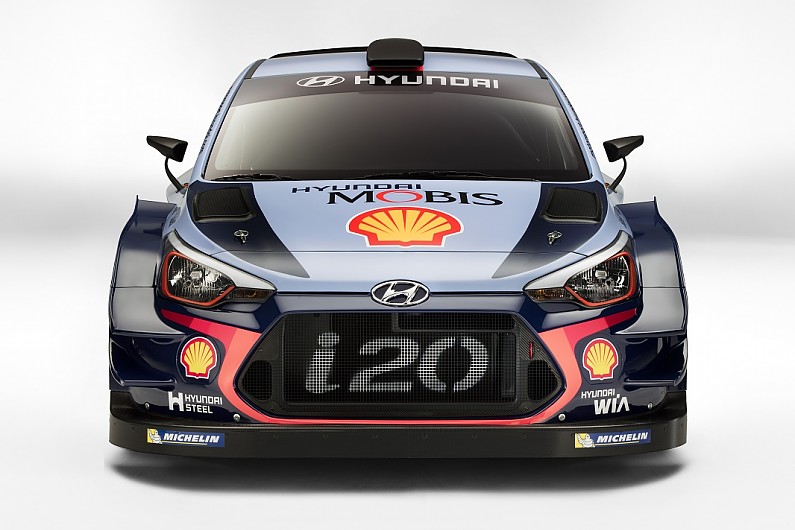 Rally Argentina winner Paddon is sure the 2017 cars will help make the WRC more popular.
"It's more enjoyable to drive and I think it will be more exciting for the spectators too," he said.
"I like that the cars will be more tuneable to each driver and driving style. 

"The new regulations will help to make the sport even more appealing to a new generation of motorsport fans.
"With more radical looking and sounding cars, I think we will be able to attract a younger fan base that may not have been so familiar with rallying before."
Because of the revised regulations allowing teams to enter three potentially point-scoring drivers, Hyundai has been able to can the second team it had been running for the last two seasons.
Instead, Neuville, Paddon and Sordo will be united under the Hyundai Shell Mobis World Rally Team banner.